Survivial of the Artists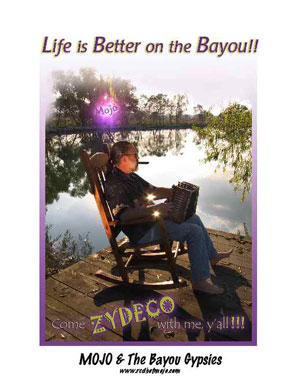 This week was filled with revelations, realizations, and restorations. NPAC was an amazing, exhausting experience. Here are my wrap up comments.
Friday's General Session:
Friday's General Session was a masterpiece of powerfully moving ideas and accomplishments. Once again, I will focus my comments on ideas rather than individuals.
A gem from a speaker:
"Let's move the Arts from the fringe of education to the core of education."
Gems from Señor Arbeu:
"The orchestra is the only community that gets together to agree with each other."
"Art can create a Nation."
"Rhythm is the international pulse of the Soul."
"Material poverty can be overcome by spiritual richness."
"In Venezuela there are more children in music than in sports."
"Culture directed at the poor cannot be a poor culture."
"He who helps the poor will never be poor."
Saturday's Closing Session:
I was thrilled at the closing session when "Louie, Louie", by The Kingsmen, came on in the room; it was the first song that "engaged the audience" from the first note, and lifted the mood of all. I consider this audience effect a good reminder for us to "Reevaluate what is Art!"
The shared vision resulting from our week of effort will be published for us all to embrace. Basically, we will Advocate for, Educate in, and Encourage Diversity in The Arts.
At the end of the closing session, we were asked to make an expression of commitment toward our mutually conceived community vision for the Arts.
My words at the closing session were heartfelt, and a direct response to a 22 year old dancer at our table who, with great sadness and disillusionment, said to us all, "I can't believe that survival of Artists didn't make the top three priorities."
The agony in her eyes and her words motivated me to "move the finger" in our midst. May we advocate, educate and diversify to enrich our Great Nation with Great Artists who can feed their families, care for their health, and Live for their Art.
I stood, and expressed myself with words similar to this:
"I am a musician, entertainer, educator, historian, and entrepreneur in the new Zydeco and Cajun Grammy category (yet another accomplishment said to be impossible).
I will commit to the best of my ability, without causing material harm to myself, to actively contribute by making every disciplined decision with the success of our shared vision in mind. I'd like to get started on this process immediately.
Toward that end, my personal mission states, "Just as the fingertip can conceal from the eye the World's greatest mountain, so, too, can the rigors of daily living conceal Life's greatest treasures. My job is to move the finger."
I'd like to move the finger right now.
There is a massive contradiction between our first strategic priority, to advocate for and communicate the value of the Arts, and the noticeable absence of "Survival of the Artist" in our top three priorities. May we all work together toward our shared vision, but keep the Makers of Art, the artists themselves, in our minds. Art must not be incompatible with practical survival. Let us hope that we Advocate, Educate and Diversify to create a population of new artists who can feed their families, buy health insurance, and Live from their Art."
I especially want to thank Sandra Gibson, President of APAP, for her care and guidance for everyone in our Artistic world. Thank you, Sandra, for giving me the marvelous opportunity to participate in NPAC. Thank you for giving me the opportunity to express myself on behalf of the young artists who will follow in our footsteps. Thank you for bringing me into your Arts family. Thank you for being my friend.
I have already taken action toward our Vision. I have made contact with several movers and shakers in Education, Community, and Government, to share our Vision, and offer to help in any way I can. I have also turned an upcoming concert that I am producing in Chicago toward all three goals of our Vision, diversifying by inclusion of multiple cultural charities as recipients of our donations of proceeds. I am also going to feature an up-and-coming Artist to share the stage with us as an educational experience. And I will integrate Arts Advocacy into all our PSAs and Outreach associated with this concert. It is easy for me to embrace these strategic goals because they have always been our standard practices. What is new is that we are now a part of NPAC Community mission.
Thank you all for creating a vision we can work toward. Together.
posted by MOJO.
About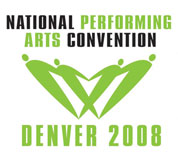 About this blog
From April 1 through June 9, 2008, weekly entries were posted here by some of the performing arts community's top bloggers. This 10-week intensive series served as a unique forum for digital debate and brainstorming, and both the entries and comments were archived for use at the live NPAC sessions in June. Participants:
Jaime Green - Surplus
Nico Muhly
Kristin Sloan - The Winger
Jason Grote
Jeffrey Kahane
Eva Yaa Asantewaa - InfiniteBody
Greg Sandow
Hilary Hahn
Tim Mangan, Paul Hodgins, Richard Chang - The Arts Blog
Andrew Taylor -
The Artful Manager
During the convention, June 10 through June 14, 2008, attendees from across art forms and job functions reported on their conference experiences. Participants:
Amanda Ameer
- web manager, NPAC
Sarah Baird
- media and public relations executive, Boosey & Hawkes
Joseph Clifford
- outreach and education manager, Dartmouth College Hopkins Center for the Arts
Lawrence Edelson
- producing artistic director, American Lyric Theater
James Egelhofer
- artist manager, IMG Artists
Jaime Green
- literary associate, MCC Theatre
James Holt -
composer; membership and marketing associate, League of American Orchestras
Michelle Mierz
- executive director, LA Contemporary Dance Company
Mark Pemberton
- director, Association of British Orchestras
Mister MOJO
- star, MOJO & The Bayou Gypsies
Sydney Skybetter
- artistic director, Skybetter and Associates
Mark Valdez
- national coordinator, The Network of Ensemble Theaters
Amy Vashaw
- audience & program development director, Center for the Performing Arts at Penn State
Scott Walters
- professor, University of North Carolina at Asheville
Zack Winokur
- student, The Juilliard School
Megan Young
- artistic services manager, OPERA America
Please note: the views expressed in this blog are those of the independent contributors and participants, not the National Performing Arts Convention or the organizations they represent.
NPAC
- the
National Performing Arts Convention
- took place in Denver, Colorado on June 10-14, 2008. "Taking Action Together," NPAC sought to lay the foundation for future cross-disciplinary collaborations, cooperative programs and effective advocacy. Formed by 30 distinct performing arts service organizations demonstrating a new maturity and uniting as one a sector, the convention was dedicated to enriching national life and strengthening performing arts communities across the country.
Contact us
Blogroll