ArtsJournal is all fancy and new! So I thought I, too, would emerge phoenix-like from the ashes of lots of work, a carb-free + personal trainer attempt to look good in my first-ever bridesmaid dress ((lasted two weeks)), and a lot of retweeting of baby animal photos. I have a whole post about buying Balanchine instead of new ballet tickets, but this photo of Pierre Boulez has just come to my attention via Twitter, so I'll open with that. See? Phoenix-like, my friends. Phoenix-like.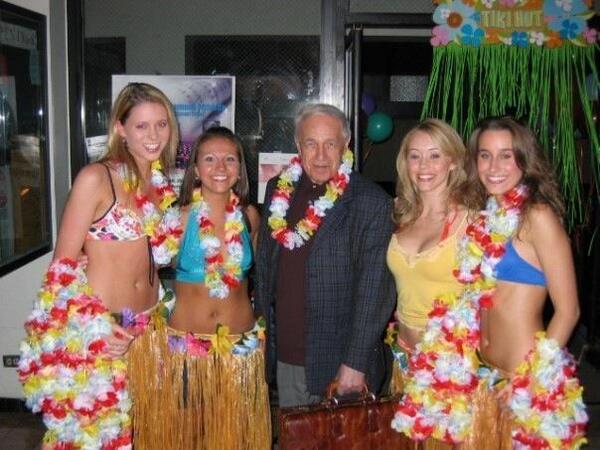 I had an interesting come to…I guess "come to Balanchine"?…moment the other day. I asked for a subscription to the New York City Ballet for Christmas, and despite knowing (of or actually) the living composers and choreographers in the company's Spring season, I chose Coppélia, Balanchine "Black and White," All Balanchine, and A Midsummer Night's Dream. I never go to the ballet; I wanted to see things that I knew would be good – that were, you know, ballet-y.
This is me, the person who over-the-top eye-rolls when someone says they really want to see Carmen or hear Beethoven's 5th. Enjoy the magical dancing doll, you hypocrite! I love ballet – I took a whole lot of ballet – I know ballet. I don't, however, know the current ballet scene or offerings, and the works listed above were the ones I thought would be fun to see. This isn't for work, or self-improvement, or to expand my horizons: this is a Christmas present. I'm spending that Starbucks gift card on something super sugary, too.
A friend was recently saying he's "suddenly into shoes," and that this new passion stems from the realization that he can order from Zappos without risk. He doesn't have to try the shoes on in the store, and he can "just return them!" if they don't work out. If you don't know an art form, and you're spending money on something you can't "just return," you need an "in": I've heard of the opera Carmen – I think I know a song from it, I saw Coppélia when I was little, I know Beethoven will be good. Maybe you just want to do something you know you're going to like because you've heard it or seen it before. Maybe, if you're spending money on a classical music concert or opera, you want a traditional classical music concert or opera experience.
My shameful ballet buying got me thinking that the challenge for arts organizations is not actually getting people in the door the first time–OK, also a challenge–but it's what they do when we're there and after we're gone. We can't judge people for wanting to spend their money on a performance with which they're comfortable and in which they're interested, but something needs to happen during and surrounding the performance that makes me want to dip maybe the whole foot in – say I love one of the dancers, and would now go see her in anything. She's the "in," whereas the name of the ballet was the "in" before. The thing has to be good: we people recognize virtuosity, even if we don't precisely understand the context.
There also has to be follow-up. I had a delightful experience at the NY Phil when Esa-Pekka was conducting his violin concerto in the fall. An older volunteer came up to my sister and me at intermission and asked if we were enjoying the concert. We said yes and she asked if we liked the new piece. She made sure we knew that the conductor wrote it and that it had been recently recorded as a CD (!). I said well yes I actually work for him, but I'm very glad that she and others were volunteering their time to chat up audience members about new music! She said that sometimes people just don't understand the new pieces, and that that's frustrating for them: it helps to just give folks a little background information. Indeed! Of course I then asked her if she liked the violin concerto, because as a publicist it helps me to have a little background, too. She laughed and swore she really did.