I figured you'd all want my expert publicist opinion on Cameron Poole and the London Philharmonic Orchestra. Here goes: one of your employees stealing £560,000 from your publicly-funded organization makes for Bad Publicity.
And that's why they pay me the medium-sized bucks.
But who couldn't love this headline?
Orchestra boss 'on the fiddle to the tune of £560,000 to fund luxury lifestyle'
Or this chipmunk-cheek probably-from-Facebook photo?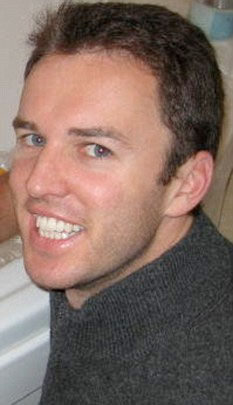 I mean, really? The Daily Mail couldn't find a more official image? If any of my clients started stealing from orchestras because they had three kids under three years-old and conservative politico ex wives, I would at least make sure a nice headshot went out.
Sadly, no one involved seems to be talking to the press. The orchestra declining comment strikes me as odd, but I don't know the gory details so will not judge; I'm sure it's all wildly complicated. If anything, though, shouldn't they have been the ones to make the announcement? Get ahead of the story breaking?
Yesterday, Luke Hibbert, a solicitor with Kester Cunningham John
which is representing Mr Poole, said: 'I don't talk to the Press.'

A spokesman for the orchestra declined to comment.
This morning, the excellent Twitter feed of BBC Music Magazine pointed out that the UK's Evening Standard got the London Symphony and the London Philharmonic confused both by name and photo in their initial report. Awesome!

Sometimes, though, as a publicist I'm torn: these unmitigated disasters for classical music–smuggling, broken instruments–usually result in mainstream press coverage. No, I'm not advocating scandal and despair as press tactics, but it does make me think.