Today we learned that Lang Lang is one of the Sexiest Men Alive, or so says People Magazine.
Now, I like Lang Lang a lot, but I have to ask…of all the men…alive…is he really…the superlative of sexy? David Beckham…Lang Lang…David Beckham…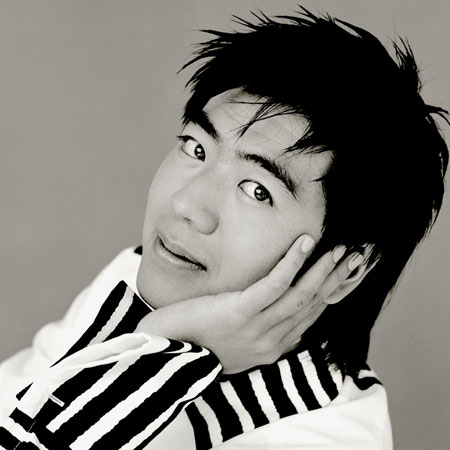 I didn't get a sociology/biology degree between his Sexiest Man Alive status being declared this morning and the present moment, but I do know that "sexy" is in the eye of (body of? pheromones of?) the (be)holder. Who am I to say who/what's sexy to someone else? Who is People Magazine, for that matter? I always assumed (naively, perhaps) that "sexy" was more attitude than straight-up physical characteristics; "beautiful" and "handsome" can be purely physical, but things like "sexy" and "cute" have some personality traits attached. Or perhaps more than personality elements, "sexy" has both effort and presumably an ultimate goal wrapped into it.
So it begs the question: how much or little does it matter if a classical musician is attractive? Not just objectively nice to look at, but actually sexually appealing to their audiences?
I'm always surprised when anything physical about a classical musician is mentioned in the press, and perhaps I shouldn't be, because physical descriptions are expected across the media of more mainstream performing arts industries-at-large. Just the other day, Peter Margasak previewed Lang Lang's Chicago Symphony concerts on his Chicago Reader blog: "With his youth, virtuosity, good looks, and dramatic flair, 26-year-old Chinese pianist Lang Lang is as big a star as the classical-music world produces these days." "Good looks" stood out for me: why even mention that, I thought, it's a matter of opinion. When Hilary made her Chicago Symphony debut in 2006, not one but three reviews mentioned her looks (hey, maybe it's a Chicago thing?), and that also struck me as odd. It should be about the rep and the playing, I groaned, but if I'm encouraging press and audiences to write about/think about the people and personalities behind the music in order to increase interest in the art form, why should the physical be off-limits?
Let's think about the classical musicians who are generally regarded as "sexy": Joshua Bell, Anne-Sophie Mutter, Anna Netrebko, Placido Domingo, The Eroica Trio? There are other objectively good-looking musicians in the industry, obviously – Esa-Pekka Salonen, Johannes Moser, Elīna Garanča, Hélène Grimaud, to name a few – but they don't come to mind immediately. Do the ones who do come to mind, come to mind because they want to come to mind? Are they the few who have recognized and used their appeal to further their careers? Alternatively, have their "teams" "handlers" "crew" (that is, managers and publicists) done it for them?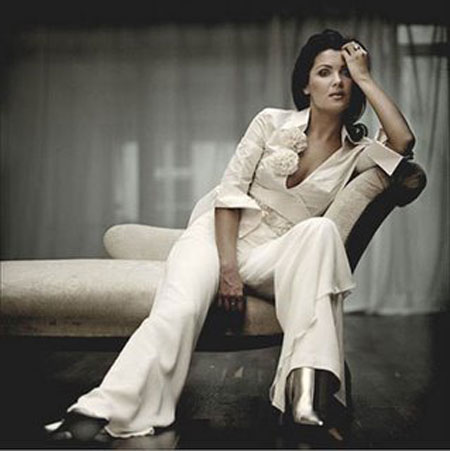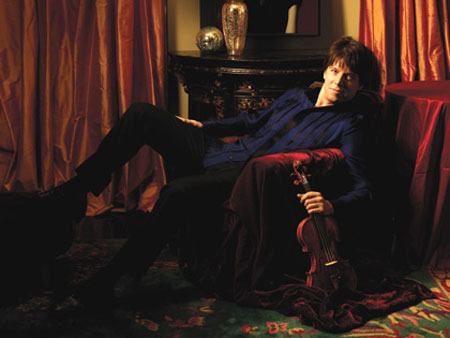 And does the classical music industry give artists the opportunity to use their physical attractiveness in a positive way, that is, to literally attract new audiences? It seems to me that the ones who do use their sex appeal (in publicity photos, in the way they dress in performance) are often mocked and considered less serious musicians than the ones who don't. How did we get to a place where sexiness is actually made fun of? Frowned upon? Isn't it a…good thing?
Do folks go to concerts because they find an artist attractive, or is that just an added benefit after the tickets have been bought? I may or may not have scored a ticket to Johannes Moser's last NY Philharmonic concert because I think he's dreamy, but clearly that wasn't the only reason I went. (…and I saw the new Bond movie for Dame Judi Dench.) So how should his manager and publicist use the fact that he is darn attractive to their (his) professional advantage? Is physical attractiveness just one more thing Negative Nancy's can use to criticize, judge and qualify artists' achievements (along with, well she got that cancellation, he got that Times profile, so on, so forth), or is it more dangerous and personal than those other possible "explanations" for success?
Perhaps most importantly, what do people ultimately have the bigger problem with: the fact that some sexy classical artists don't have the so-called "goods" to back the so-called "it" up, or the fact that some sexy classical artists are trying too hard to be just that.
Update 11/24 – for more on the same subject, see the St. Louis Symphony Orchestra's Eddie Silva's piece on Playbill Arts dot com. Silva points out that journalists referencing sex(iness) in the context of an artist's playing achieves a kind of ideal: acknowledging that the artist is a trying to be attractive with their concert attire/general presence, but using that attitude/appearance to describe the actual music. See Anne Midgette's recent review of Hilary's NSO concert as an example:
Hahn then made her entrance in a black dress with decollete that
reached nearly to her navel. I would not mention the soloist's dress
had it not so well matched the piece she played, and the way she played
it. On most women, that dress would have appeared provocative, vulgar;
on Hahn it epitomized cool and classic elegance. By the same token, she
took Paganini's showy and probably vulgar piece and treated it as if it
were the finest music, and as if her prodigious feats of violin playing
were all in its service.