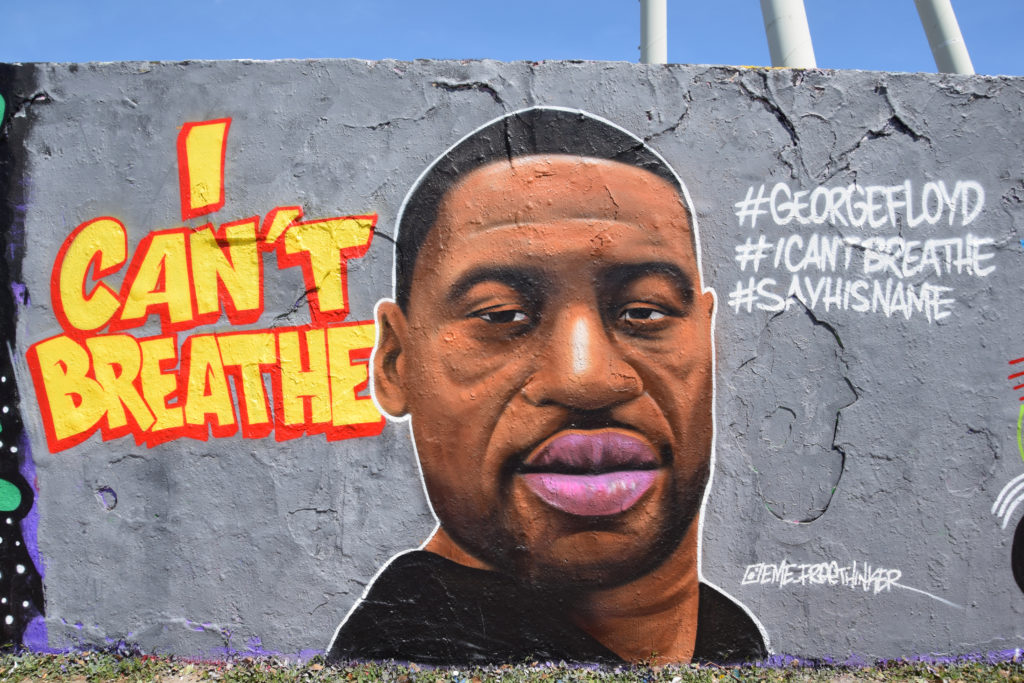 In three short months Americans have shifted from tuning into the daily drama surrounding the democratic primaries, to daily Covid-19 briefings and debates over whether or not lives matter more than money, to now 24/7 coverage of the protests erupting across a reported 350 cities in the US (as of June 2) in the aftermath of the horrific killing of George Floyd—an act that has quickly become emblematic of systemic racism and the longstanding and escalating hatred, violence and injustices toward people of color in the US and in particular black people.
News commentators are characterizing the present moment as a "tipping point"—a country "on the brink," unable to contain or carry the collective grief, anger, humiliation, fear, and desperation that so many are feeling. It is profound that performing arts venues and museums are dark at a moment when so many are clamoring for their thoughts, emotions, embodied pain, and voices to be expressed and heard by others. While our first impulse may be to mourn that many arts venues are darkened, I find myself sincerely wondering to what extent it matters that "flagship" cultural institutions in this country cannot put on tonight's Show.
Had theaters, performing arts centers, museums and concert halls still been open—how much of the planned programming would have mattered in the context of 100,000 people dying of Covid-19? How much would have mattered in the context of last week's unjust killing of a black man in Minneapolis and the paranoid hostilities against another in Central Park–and the injustices that have continued to mount since then?
I hear from nearly all corners of the arts sector that there is "no going back to normal" with the accompanying recognition that something fundamental needs to be redesigned in our systems to make them more equitable, healthy, and sustainable. If this is the case, it matters which arts organizations survive the next two years and which go away. It also matters greatly how arts organizations are defining their short-term and long-term crises and goals.
Since March 18th or so I've had the opportunity to share some reflections here and there on the pandemic. I've included links to these at the end of this post, which is aimed at synthesizing and developing some of my thoughts, as I continue to shelter-in-place in my Jersey City sublet and start week 12 on pause. Mine is but one voice among hundreds at this moment weighing in on this topic. I hope if folx see things differently they will raise counter-points in the comments or share links to their own ideas (or ideas of others) so that my thinking can expand and be tested.
One caveat: There are cultural organizations that are providing extraordinary value to their communities right now. This is post is highlighting areas of concern and future posts will highlight bright spots.
I.
To transcend the pandemic, purpose must transcend the box
.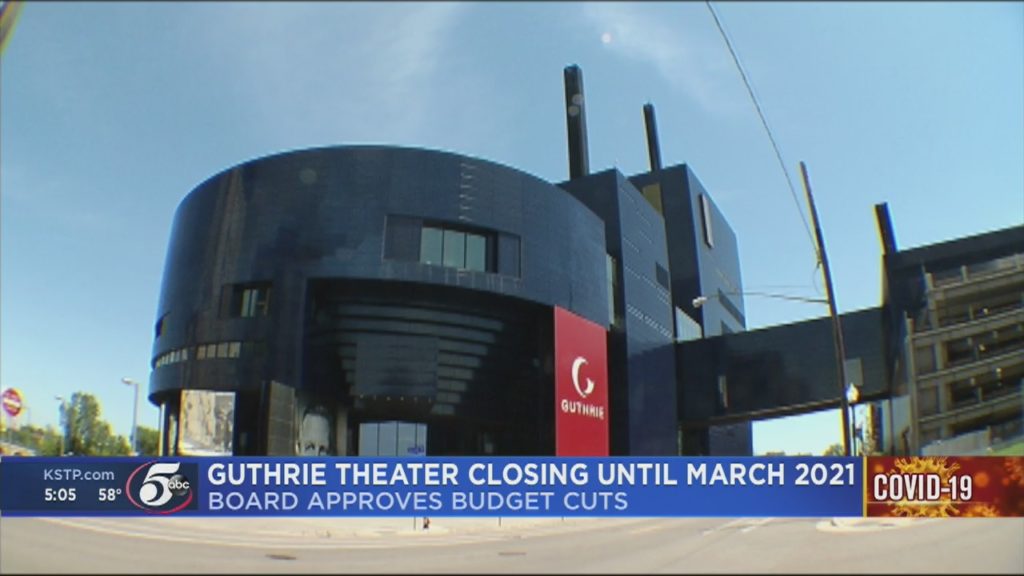 The pandemic shuttering has revealed the extent to which mission and venue are conflated for many nonprofit cultural institutions and the extent to which institutions are essentially in Show Business.When Broadway went dark I assumed it would only be a matter of days before many if not all other nonprofit stages in the US would go dark. What I didn't expect was that cultural institutions would put themselves into a kind of programmatic hibernation—some until next spring—ostensibly, in an effort to preserve cash. Not only are shows cancelled (leading to lost gigs for many artists) but commissions are drying up, teaching artists are being laid off, and education programs are being suspended, as well. (Not everywhere but at plenty of places–including some rather well endowed institutions.)
Many organizations have simply replaced live shows with online shows (whether performances, galas, or discussions). Given the messaging that tends to bookend these online offerings many clearly are designed to Spur Donations Now, Reinforce the Institutional Brand, and Deliver on a Promise to Subscribers & Donors (so they return next year)–rather than, say, to support the economic welfare of artists (whose compensation may be minimal), to bring forward a piece that speaks to the moment, or to genuinely experiment with the intersection and integration of liveness and online platforms. (There are exceptions including e.g. Richard Nelson's What Do We Need To Talk About? at The Public Theater, which appeared to do all three of these things quite well.)
It is telling that these are a few of the gnawing questions I keep hearing cultural leaders ask:
"When can we get back into the theater?"
"What would safe social distancing look like in the concert hall / theater / museum?"
"What's the post-pandemic economic model?"
Here are some different (and I would argue more interesting and essential) questions posed by independent curator Carmen Salas in a recent Medium post:
In a world where we are already confronting critical interconnected challenges: climate change, the refugee crisis, food scarcity, system collapse, etc. I think it is essential that we continue asking these questions: what is the role of art at a time of social transformation? Why do we make art, for whom and does it make sense to continue using the same formats and materials? What should art be focusing on and what difference can it make? How far can artists go in social transformation without renouncing their role as creators/artists? When does it stop being art? Can the art world provoke and drive social transformation, a shift in values, making us rethink our relationship to material culture? Can it reveal new definitions of what progress means? Without doubt, the current situation leads us to question/rethink/reimagine the way art institutions, art practices and artists operate.
If one were to deconstruct any given cultural institution and look with fresh eyes at its assets, technologies, resources, networks, relationships, capabilities, forms of knowledge, artifacts, and symbolic capital how might it be of greatest value in the Now and in the Future?
Here's one possibility imagined by Salas and posed in that same piece:
I had a dream last night. In my dream, our cities, communities and the natural environment are the museums and galleries of tomorrow. In my dream, the traditional exhibition spaces and art objects (material objects) no longer exist, and artists, cultural agents and creative practitioners collaborate with citizens, communities and professionals from other sectors (scientists, farmers and politicians) to design better systems and to co-create activities and programmes that encourage creativity and bring about social change.
Salas's vision is quixotic if cultural institutions cannot imagine a fulsome purpose in the world that transcends putting on shows in their spaces–in large part because mission and venue have become so closely coupled they are now inseparable if not conflated.
II.
Art could lead now and reshape our institutions for the future. So why are artists being kicked to the curb?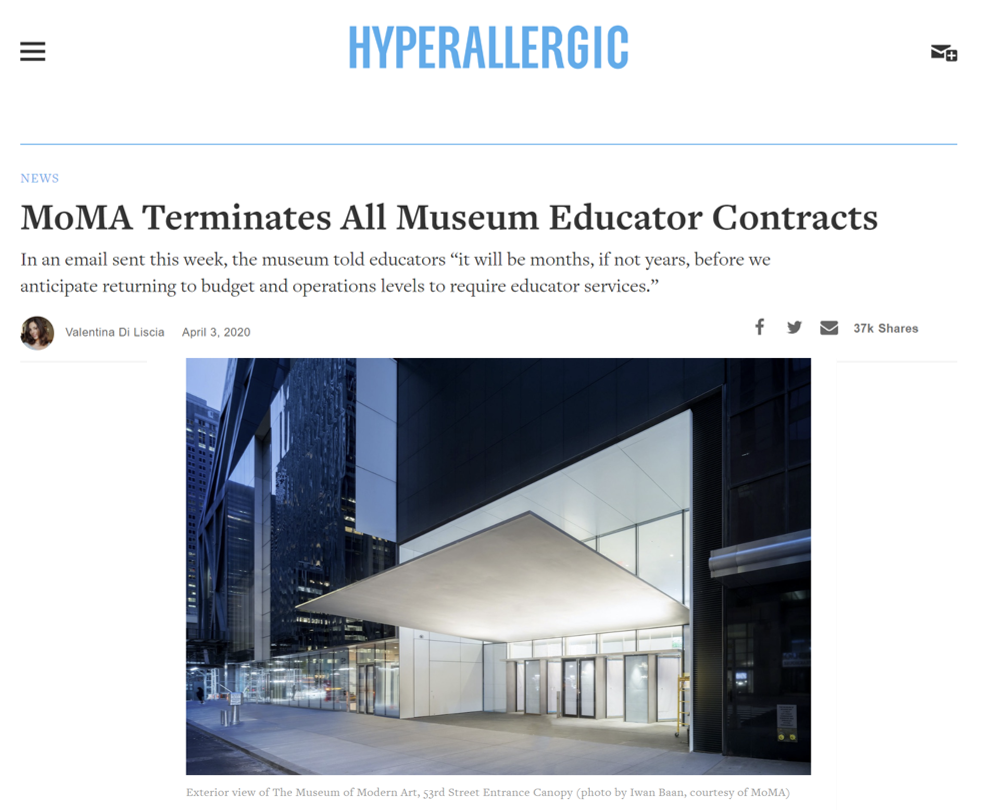 Back in March the journal Artivate wrote to those of us on the editorial board to ask if we'd like to share some Covid reflections. In mine I riffed on a video by Liz Lerman talking about cultivating a Toolbox Mentality and a Guardian article by Rebecca Solnit reminding us that this pandemic is going to reveal the strong, weak, and hidden in our society. My takeaway from these two:
Now will be a time of rampant grassroots experimentation; if we're lucky some of what we land on will lead us to develop new "tools" that will help us forge our way into the future (even if some experiments will essentially lead to coping mechanisms that help us sustain the status quo).
We need to pay attention as this pandemic can reveal a great deal (e.g. our strong bits, weak bits, hidden bits, and seemingly solid but hollow bits)–if we are open to learning from it rather than merely vanquishing it. Among other things we may learn to discern the difference between these two types of experiments.
God help us if, instead of approaching this time with deep listening and moral imagination, we end up with "change strategies" that emerge from senior leadership, propped up by a consultant, who set out to determine what's best for everyone and then push out their ideas to the rest of the staff–who will then be expected to get on board, even though the new strategies are not, it turns out, actually in their best interest. (For more on this I highly recommend the Adam Kahane book Collaborating with the Enemy: How to Work with People You Don't Agree With or Like or Trust).
If arts institutions want to be relevant and responsive to the culture change, and if they want a mechanism for re-shaping themselves, they would be wise to begin by working in deep collaboration with artists (and others, as well, as I explore in the next section). Art leads. And yet artists are, for the most part, cut off from institutions at this moment that is demanding experimentation, observation, negative capability, courage, and empathy.
I was deeply saddened and frustrated, but not at all surprised, that actors, musicians, directors, and designers lost gigs and saw two-thirds of their income dry up overnight. I have been writing for the better part of the past decade about the ways that arts institutions have kicked artists to the curb over the past four decades (e.g. here and here). However, I was dumbfounded by cultural institutions who decided to suspend their education programs or lay off their teaching artists while holding on to a stable of marketing, development, or production types.
Teaching artists have not only personal relationships in communities but particularly valuable skills for this moment. They provide us with the means to share with one another what it means to be human; they give us tools to create joy and make meaning; they create scaffolds of learning all manner of things including, and through, an artistic practice; and they are great cultural translators, facilitators, mediators, and guides. If I ran a cultural institution right now, I'd be trying to hire as many artists as possible—and teaching artists and community-based artists, in particular—to help me understand how the institution might re-imagine itself and respond to the Now and re-build for the Future.
Now is the moment to care for the artists on whom cultural institutions depend—first for their welfare and second for their capacity to keep working, if desired. Now is the moment to develop covenants with artists, rather than contracts with Force Majeure clauses, and to take whatever resources remain from grants or donations intended to support cancelled productions and re-purpose them as, e.g., unrestricted artist grants. Now could be a time for artists to think, undertake research, plan, practice, experiment, document, reflect, read, learn, network, collaborate, design, build, write, develop new skills, care for the archive, flesh out a business plan (perhaps with some technical assistance from a larger cultural institution), or even relocate to a city with better prospects, to start anew.
III.
Governance must be addressed if we really want a better future for all.

So do we?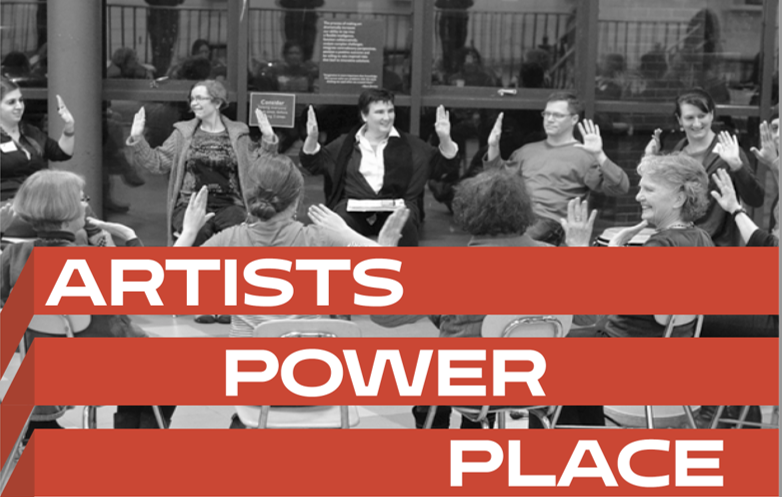 For all the talk about wanting to see the sector re-build in a manner that will leave it healthier, more equitable, and more sustainable, I haven't yet heard much talk about re-vamping governance structures, policies, and practices. Many have been pushing for a revival of the W.P.A. and, like others, I have been thinking a lot about workers movements and, in particular, cooperatives.
On a hunch I Googled worker cooperative and 501c3 and landed on the page for the Sustainable Economies Law Center, which calls itself a Worker Self Directed Nonprofit (basically worker coop meets 501c3), and which seeks to help other such entities come into existence with training and a range of resources. Here's a recent article on the growth in cooperatives this past decade, now primed for a significant bump as a result of the economic crisis stemming from Covid-19 and tens of millions of disenfranchised workers.
A couple key takeaways from browsing this overview page, which includes a one-hour webinar (which I recommend):
Every member of the organization is compensated equally for their work at a level that relates to the regional living wage (lawyers make the same as everyone else) and everyone works 30 hours per week and has a flexible work schedule and time off policy;
They have a decentralized governance structure in which all workers have the power to influence the programs in which they work, the conditions of their workplace, their own career paths, and the direction of the organization as a whole;
They work closely with an advisory board made up of a diverse cross-section of representatives working in community and designed to create an additional layer of accountability to other organizations, movements, and communities they exist to serve;
They have a traditional board that meets regularly that ensures that there is compliance with the mission, hires and fires leaders, sets policy, and approves the budget; and
They are fully transparent about their finances and operations.
On its website, SELC quotes a review of The Revolution Will Not be Funded edited by the INCITE! Women of Color Against Violence collective. The passage conveys the major downside of the traditional nonprofit governance model for those who want to change the world, for real:
The nonprofit system has tamed a generation of activists. They've traded in grand visions of social change for salaries and stationery; given up recruiting people to the cause in favor of writing grant proposals and wooing foundations; and ceded control of their movements to business executives in boardrooms.

UTNE Reader, The Revolution Will Not Be Funded: It's Time to Liberate Activists from the Nonprofit Industrial Complex
Here are just a few of the benefits SELC has discovered with its model:
… [W]e've found that giving our staff significant decision-making power and autonomy has made us 1) more effective at advancing our mission to create more just and resilient economies, 2) more accountable to each other and our community, 3) more resilient and adaptive to change, and 4) more fun and empowering to be part of!
Imagine that!
I am inspired and intrigued by this model and actively learning more.
In contrast to SELC, establishment cultural institutions tend to operate with a traditional hierarchical nonprofit governance structure that is loose, unaccountable to stakeholders, and designed to serve the special interests of: institutionalized philanthropy with their carrots and sticks, donors who serve on the boards of institutions, corporations and industry partners, and (not always, but often enough) the personal interests of their leaders who amass enormous top-down decision making power and quite often a correlating exponentially higher salary over time. All the while artists responsible for the actual substance and content of the mission and staffers on the front lines who are working round-the-clock running the programs and interfacing day-to-day with those the institution exists to serve have little autonomy, collective decision-making authority, or capacity to influence the direction of the institution.
And this dynamic shapes and is shaped by inequities in the sector overall, which are revealed in our hourglass-shaped, winner-take-all cultural sector comprised of a small number of giants at the top, thousands of lightly institutionalized entities in the bottom, and an exceedingly fragile and vital, often undervalued, middle that connects the two.
It is being predicted that we could lose a significant number of cultural institutions in the coming months and years. We should care greatly which institutions endure and the values and material practices for which they are carriers. As institutions approach or achieve collapse there is great potential for new, more equitable governance models to be explored within the existing 501c3 corporate form.
This is a critical time to re-think not only these issues–the role of art in society and the business that cultural institutions are in, the link between mission and venue, the relationship of artists to institutions, and governance structures more generally–but also growth in the sector (how it is defined and where it is taking us exactly), the natural lifecycles of cultural organizations (i.e. why permanence is an unquestioned goal in the nonprofit arts and culture sector in the first place), and the relationship between the economics, aesthetics, and ethics of institutions.
More to come on these over the next few weeks.
Stay safe, stay awake, and thanks for reading.
***
Here are the links to recent Covid-19 related reflections: