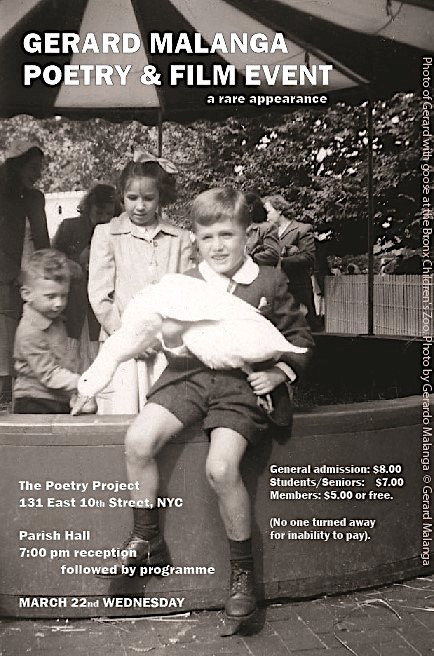 Anyone who has seen the 1954 movie "Friendly Persuasion" might wonder if Gerard Malanga was the precocious child actor cast for comic relief with a pet goose that keeps chasing him around the family farm.
Of course he wasn't. That was Richard Eyer. Malanga is the noted poet and photographer who once was part of Andy Warhol's inner circle.
Malanga's "rare appearance" later this month at The Poetry Project in New York will not feature the goose he once cradled in his arms at the Bronx Zoo. But given the poster for the event, my staff's confusion is understandable (and pleasing).