Folio as objet d'art.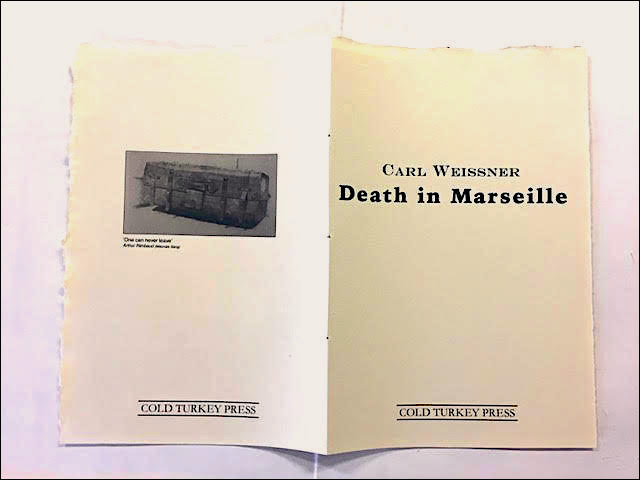 Death in Marseille by Carl Weissner.
Translated and edited from the German by Keith Seward & Jan Herman.
Designed and printed by Gerard Bellaart on Handmade Barcham's Greenpaper.
Trim size: 328×220 mm. Edition limited to 12 copies.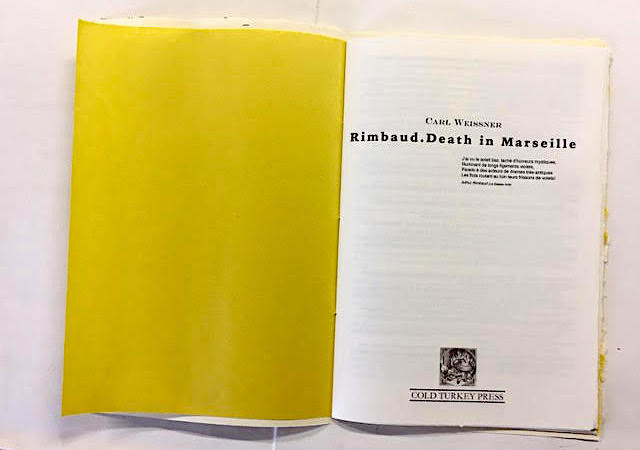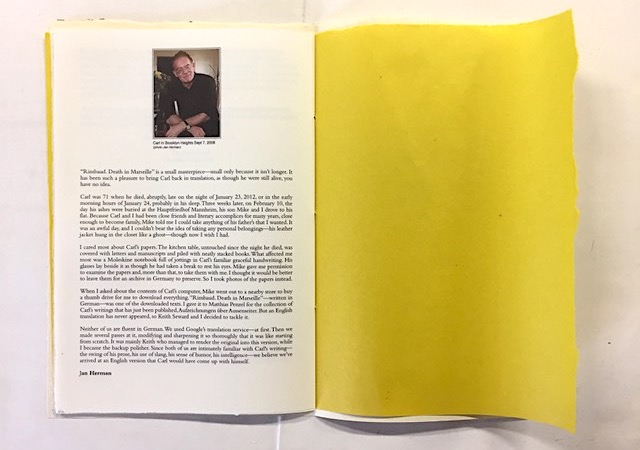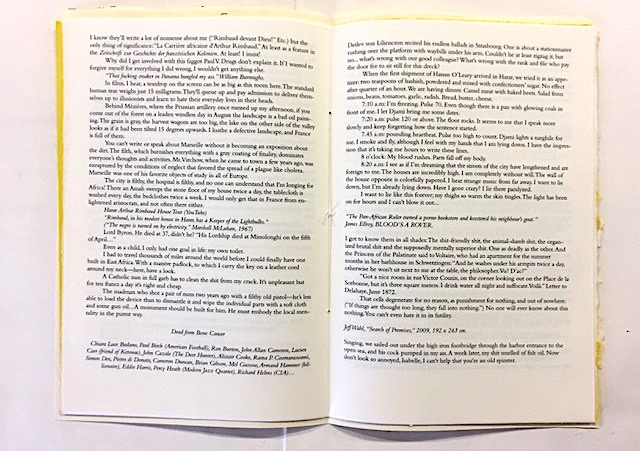 Postscript: June 30—This interview in German from several years before Carl died gives you a sense of him even if you don't understand German. His expressions, his gestures, the introspective chuckle, all bring back wonderful memories of the man.