Richard Kostelanetz has produced many titles in his Archae Editions line of books over the past eight years via Amazon's print-on-demand publishing service. But a few weeks ago they suddenly disappeared from the Amazon site. He was shocked. When he asked to have them restored, he was informed electronically that they had been removed because they contained pornographic images. He disagreed. Nevertheless, he decided to remove the "objectionable" content. Even as he offered to do so, however, he was further informed that his entire Archae Editions account had been closed—permanently. He would not be allowed to publish in the future any Archae books whatsoever. Period. Full stop. End of story. Fuck you.
When he sent me his account of what had happened, I told him I wanted to post it because of the issues it raised. Since then I see that Archae Editions are available again on Amazon. This changes the situtation, and I asked him to modify his account for the sake of accuracy. But he declined, arguing that his books could easily disappear again at any time—anyone who uses the service could have it happen to them—because Amazon's arbitrary control remains in place. So here, unaltered, is his account.
Dec. 9 — "It's not just Amazon," says a self-publishing tech-savvy writer I know who is plugged into the subject. "The big platforms have become the new arbiters of a prudish morality. The practical reason is that they want to dissociate themselves from the tsunami of porn on the internet. I hear frequent stories about this."
DUMPED BY AMAZON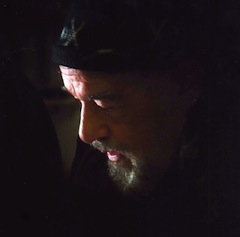 As a writer whose work is acknowledged with individual entries in Britannica.com (since 1998) and in A Reader's Guide to 20thCentury Writers (1996), but who had been dropped by more than a dozen commercial publishers (perhaps a record of its kind), I decided several years ago that, given that such recognitions establish that this work is likely to survive me, the best solution for me now would be On-Demand publishing, as it is called. Here I hire a company to print as few copies for the same price per copy as many copies, upon its receipt of an appropriately formatted digital file, without charging me a penny for the listing.
Of the several firms offering such service, the best choice for me has been CreateSpace, which was then a division of amazon.com, first because, in the Amazon tradition of wanting every customer's business, it offered the lowest prices and then because it seemed more likely to outlast its competitors and thus survive me. [KDP, Kindle Direct Publishing, replaced CreateSpace several years ago. – JH]
Since 2012 I had CS produce under my personal imprint of Archae [RK] Editions a wide variety of books, ranging from previous uncollected critical prose to experiments in "English-Centered Writing" to volumes at the nexus of literature and book art, which is a domain I've made my specialty. Since my motive was making publicly available books that might otherwise be lost, I priced nearly all of them as lowly as possible. From time to time Amazon deposited receipts in my bank account. (The exceptions to this pricing policy was the "posthumous books," as I called them, which I priced astronomically because their definitive contents should best remain unavailable during my lifetime.) A later attractive development was Amazon's printing them in Europe as cheaply for customers there, thus eliminating the exorbitant costs of transatlantic shipping.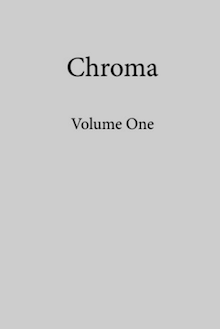 From time to time my Archae Editions also published books that I felt had the survival, perhaps classic quality, that I wished for my own titles. All were written by colleagues I've known for decades: D. E. Steward's Chroma (2018) in five volumes, Alberto Vitachio's Landlessness (2018), and in 2019 the complete one-word poems that appeared in David Morice's Matchbook magazine in the 1970s. And so I asked Charles Doria to let Archae Editions issue his "Ars Nova," a classic of visual literature whose 1400 pages we decided should appear in three volumes. These we submitted to Amazon in 2018 to appear in two editions–one in color and the other, much cheaper, in black and white. Back came six full proof copies that Doria corrected for us to resubmit to Amazon. While single copies of some of these were reprinted, others were rejected with an email from some unnamed Amazon factotum declaring that these books contained pornographic pages that made it unacceptable to Amazon. Surprised I was to discover that human beings participated in a publishing process I thought entirely automated.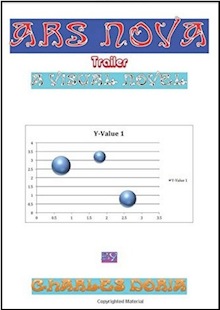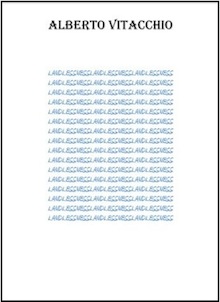 We protested, asking for reconsideration, even submitting a revised "Ars Nova," from which some possibly offending pages had been removed. Again Amazon refused to print, but, almost in revenge, it further deleted all my Archae books from its website.
As we decided that these Doria books should be printed elsewhere and thus removed from our program, I sent to Amazon this letter on 2 Dec. 2019:

It was recently brought to my attention that my account was closed after years of successful collaboration with Amazon.
The reason was because of content in a set of books I was attempting to publish for a friend.
When I first received an email saying there was a potential problem, I contacted you that I understood the guidelines and rules.

I was in the process of removing the violating content when my account was terminated.
Can we please come to an agreement, when my content is reinstated, I will remove the violating content.
I hope for a speedy conclusion to restore our fruitful relationship.
The following day came this summary dismissal:
We've reviewed the information you provided and we are upholding our previous decision to terminate your account and remove all your books from sale on Amazon.
As a result, we will not be reinstating your account.
Please note that, per our Terms and Conditions, you are not permitted to open new accounts and will not receive future royalty payments from additional accounts created.
Amazon.com
Your feedback is helping us build Earth's Most Customer-Centric Company.
http://www.amazon.com/your-account
In short, don't call us: WE'LL TELL YOU.
Why had a company that has based its success on wanting everybody's business, even at the cost of immediate profits, not wanted mine? Why not? Did it discover that it had long been selling some earlier books of mine (not Doria's) exploring English-Centered Writing with such titles as C.nts after J. Updike (2012), F.cks (2014), and C.cks (2017), all artfully designed and visually pristine? Had someone other than a computer (and still unknown to me) reconsidered my entire Amazon publishing? Don't call us: WE'LL TELL YOU.
While a search engine recently had an entry connecting Amazon to the former title, a click on the link produced this message on 30 November: "Sorry, we couldn't find that page." The link to Amazon in Canada produced a similar message in French. Nonetheless, some Amazon webpages in other countries, such as the United Arab Emirates (no joke), was on 30 November still offering my books (though not the offending titles), while Dymocks in Australia was offering C.cks with the promise it would be printed by "Amazon Digital Services," I guess illustrating that the latest Seattle policy hadn't yet reached down under. Meanwhile, other retailers, among them Barnes&Noble and Walmart, listed many of my Amazon books, including those with the possibly problematic titles, even though, unless they had stock on hand, they wouldn't be able to deliver, no doubt creating distrust in ever increasing circles of retailers offering to sell Amazon publications.
With no further explanation from Amazon, I'm invited to speculate. Had some prig taken over its on-demand printing business, rejecting titles that might become more popular elsewhere, much as book publishers decades ago tried to have their latest books "banned in [Catholic] Boston" to benefit sales elsewhere. Speculating deeper, may I suspect that a competing on-demand printer has infiltrated Amazon with its mole intended to sabotage Amazon business that will then go to competitors. Incidentally, those Archae books already printed now become more valuable as a "limited edition" that Amazon created, no doubt inadvertently, even if they are later reprinted by a competitor (without a penny going to Amazon, losing double). The few original Doria volumes in particular must be as priceless as historic postage stamps taken out of general circulation. Thanks? (I fortunately own a complete set.)
What persuades me that Amazon's vulnerability is its distribution center that happens to be a few blocks from my home in Ridgewood, Queens, New York. Though hundreds of packages go through this building every day, it has no security, none at all, I discovered as I walked through a door open to the street into a mammoth space, 200 feet squared, in which packages were put into small vans for home delivery. Surprised by the lack of any security staff, I visited the site again, only to have a supervisor asked what I was doing inside the space? "Observing a neighborhood sight" was sufficient for him to let me stay and watch an operation I found in truth impressive.
If Amazon no longer wants everybody's biz, expect its stock to decline and its founder's humongous fortune to diminish.
How else to account for why the business that wants everybody's business summarily dumped mine?
P.S. Since the Amazon rejection letter included a link for "feedback," I wanted to submit for its advance consideration a copy of this text. However, to no surprise, no link on that page offered the possibility. So a copy went to "amazon-pr" @ Amazon with the invitation to a reply that will be reprinted with further publication of this text. Since I've read somewhere that Jeff Bezos encourages customer email (at Jeff@amazon, no less), a draft went to him as well.
Copyright © 2019 by Richard Kostelanetz