The honorees at the 2019 NY Acker Awards made some terrific statements about the history of the Lower East Side and their commitment both to the community and to the arts, but a rap performance by Power Malu about the devastation in Puerto Rico, where people are still struggling to recover from Hurricane Maria and from the Trumpistan government's failure to provide proper help, was the most notable of the evening.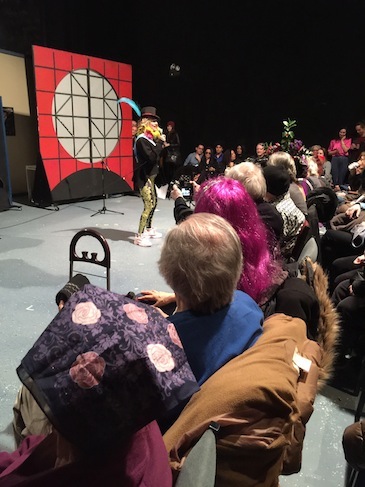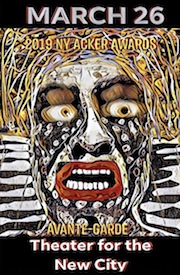 Power Malu more than lived up to his moniker Thursday evening at the ceremony, when he was honored for his "music and community service." I wish I had a video of his acceptance, but since I don't, take a listen to a sample of his kind of rap music power.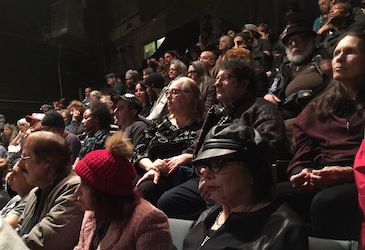 Postscript: March 28 — Confession: I received a "Lifetime Achievement Award." It came as a complete surprise. I said thanks in a very short acceptance speech. I also said: "It's my daughter's birthday today. I told her, 'This is what happens when you get old.'" (Audience laughter.) "She said, 'You're only old when it's posthumous.'" (More laughter). I am going to call it my 15 Minutes of Preposthumous Fame Award. These stills are from ionicide's home video.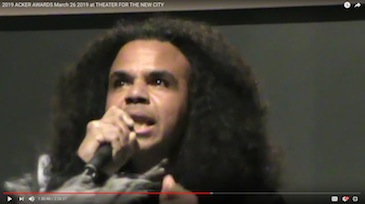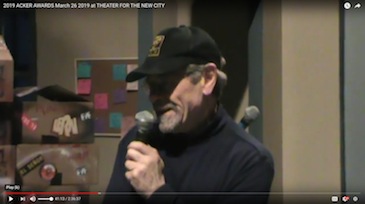 PPS: April 4 — A video has arrived. Here is Power Malu word for word about the government's corrupt treatment of Puerto Rico:
P