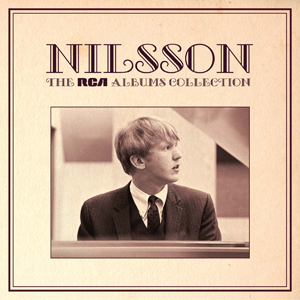 In today's Wall Street Journal "Sightings" column I reflect on a near-unknown pop record that could have changed the course of the Broadway musical had it been commercially released. Here's an excerpt.
* * *
What went wrong with the Broadway musical? It used to be one of the main sources of creative vitality in American music, but now it's a stylistic backwater. Why? I can tell you in two sentences. Fifty years ago this week, the number-one single on Billboard's Hot 100 chart was the Rolling Stones' "(I Can't Get No) Satisfaction." And what were the hottest musicals on Broadway? "Fiddler on the Roof" and "Hello, Dolly!"
Pop music and the Broadway musical were already veering off in opposite directions when the Stones and the Beatles first laid siege to the top of the charts in 1964. A year later, the chasm that separated them appeared to have become unbridgeable. A handful of shows later in the '60s, including "Hair" and "Promises, Promises," sought to narrow that fast-growing gap, but they promised more in the way of musical substance than they delivered. Not until Lin-Manuel Miranda's "Hamilton," which opens on Broadway next Thursday, would there be a hit musical with a first-rate score that was (as I said in my review of the off-Broadway production) "plugged straight into the wall socket of contemporary music." For the most part, the Broadway songwriters of the '60s and '70s deliberately ignored rock, R&B and the other musical idioms to which the baby boomers were listening, and by the time they finally got around to changing their minds, it was too late to bring younger listeners on board.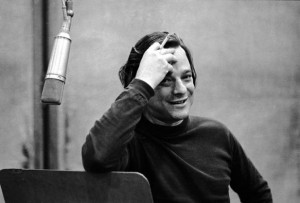 Did it have to be that way? Probably, but not necessarily—and the man who might have nudged Broadway in a different direction was Stephen Sondheim.
To be sure, Mr. Sondheim is on the face of it a thoroughly unlikely suspect. He admitted in 1988 that he's "not interested in rock or pop because I wasn't brought up with it," later claiming that "attempting to blend contemporary pop music with theater music…doesn't work very well." Maybe he's right. But in 1969, Harry Nilsson, one of the most imaginative popular singer-songwriters of his day, cut a remarkable record of a Sondheim ballad called "Marry Me a Little" that hinted at what might have been….
Arranged by George Tipton, Nilsson's longtime collaborator, it's an exquisitely crafted, gorgeously sung piece of late-'60s pop whose multi-tracked vocals and richly layered yet clean-textured orchestral accompaniment are strikingly reminiscent of the Beatles' "Abbey Road," which had come out earlier that year….
* * *
Read the whole thing here.
Harry Nilsson's 1969 recording of "Marry Me a Little":