[contextly_auto_sidebar id="5dp52etBr5l7OwD57zlyXeHJhxDx9NCx"]
Here's an idea, which I owe to someone who runs an important classical music institution in the US. He's not going to act on it himself, so I feel free to present it. And, without meaning to be coy, I don't feel comfortable naming him, because he hasn't come out in public as someone hungry for change in classical music. Which means, just in passing, that he illustrates something I've said from time to time, here and elsewhere — that it's hard, at least in the US, to find someone who runs a major classical music institution and doesn't think that the classical music crisis is very serious, and that the field needs major change.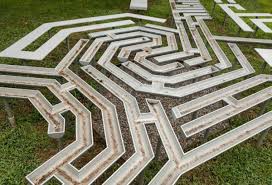 Here's the idea. It's that there should be an Institute for Advanced Study in classical music, which would address changes the field needs. I'd thought of something like this myself in the past, that someone — or perhaps some university or conservatory — should create a classical music institute, to study the field and foster change. Research could be a big component. An institute like that could study conditions around the world, for instance, and compile the best available information, statistical and otherwise, about how the crisis has hit every country where classical music has flourished.
Or it could study the existing classical music audience, which in some ways we know very little about. How many people in this audience really know classical music well, can follow sonata form, or (to set the bar lower) identify by ear all the instruments of the orchestra? How many listen actively during performances, following each evolving detail of the music, and how many listen passively, letting the music wash over them, and perhaps tuning out from time to time?
We don't know those things. I suspect, from focus groups I've observed, and from other contacts with people in our audience, that the level of understanding might be lower than we'd think. And lower, certainly, than many concert program notes assume. I don't say this, I should add, in any critical way. These are people who love our music, and we should embrace them, without caring how deep their understanding is. That's the only decent thing to do simply on a human level, and it's the best thing, too, from a business point of view. Would we want the people we most depend on to feel excluded, because we tell them  — implicitly or explicity — that they ought to know more?
It would also be good to study aor potential audience. Or audiences. Who are they, what do they think, what's their culture like? I know a consultant who ponders this, and wants to do extensive studies to inform himself and his clients. But I'd think the people we want to reach have already been extensively studied, not least by marketers for the things they already care about. So can't we piggyback on these studies, develop a picture of our potential audience(s), and see how what they look for in anything they like matches up with what we're offering?
But back to the Institute for Advanced Study. The person who sketched his idea for me had more in mind than a research institute. He was inspired by the Institute for Advanced Study in Princeton, NJ (not affiliated with Princeton University), where scholars, artists, and scientists are invited to be in residence, or else to visit, with the idea that they'll do some of their work at the Institute, and share ideas with others.
So why not do this for people looking for change in classical music?
What marvelous idea, I immediately thought, and of course said. So many people working to change classical music are doing it more or less on their own, doing their own projects, often enough with great success, but without much contact with others who may be doing similar things. Or who might be doing very different things, from which, even so, others can learn from.
An institute like this could begin to develop a list of best practices, things that really work. And maybe even could work toward evolving some sustainable models for classical music change, ways to go from — for instance — small club performances to something bigger, though in the same non-concert hall ambience, something that now could let musicians make something like the kind of income that now can make from playing in orchestras.
I immediately thought of three people I'd immediately invite, thinking that they'd benefit a lot from discussions at the Institute, and also that they could be a great help to others. One of them runs a large orchestra in the US. He and I have talked over the years about the need for change, and I know that in his present position, where he's doing wonderful things largely in the normal mold, he'd like to make some striking changes.
But he's hampered by many institutional factors, not least the unfortunate fact that orchestras (at least in the US) are already maxed out — in money, staff time, energy, any resource you can name — just keeping their day to day work on track. It's hard even to find time to strategize, to step back and brainstorm about what you'd like to do, and how you'd measure its success if you did it.
This person, I believe, doesn't talk with many people about the things he'd love to do. Or about the obstacles to doing them. Enter the Institute! Bring him there, with others like himself, and also people doing entirely different things, and see what sparks begin to fly. What ways can be devised around obstacles that once seemed serious, what inspiration there might be for taking leaps into the unknown. Or, better, into things that would have seemed unknown until you learned that others have been doing them.
The second person on my list: Julia Villagra, who guest-posted here about her Tertulia concert series, in which she partners with restaurants in New York City to create evenings in which chamber music is played between courses of a meal. Attracting a young audience for whom eating out is natural, but who don't normally go to hear classical music.
Julia's post — in two parts — is here and here. When I told the orchestra CEO I've just discussed about Julia and Tertulia, he was immediately excited, saying how something like Tertulia could easily work in his own city. So here are two people who could very productively talk.
My third invitation might go to Michael Draboski, who runs the Burlington Ensemble in Vermont. Which is — are you sitting down? — a for-profit classical music group, that seems to work, earning not only enough money to support itself (and pay its musicians), but to donate some of its ticket income to charity. A 180 degree turn from the usual model, which is to ask people to pay for tickets, and then, down the road, to hit them up for donations. Nothing wrong with that, but Michael's turned that on its head.
So here's a new model, not well enough known. (Which is partly my fault. I should have blogged about it long ago.) And maybe something others could imitate. Could it be scaled upwards, to finance not just a chamber group, but an opera company, or an orchestra? I don't claim to know the answer, but what a fascinating discussion that might be! And certainly there might be parts of what Michael does that anyone could imitate.
And that's just three people. Imagine how many more could take part in these discussions, including some who'd come very quietly, because they haven't taken public stands for major change, though privately they long for it.
I know that many people — certainly my friend the orchestra CEO, and Michael and Julia, too, because they work fulltime — couldn't be in residence at an institute like this for long periods. Or at least not at first. Once the institute had proved itself, people might make time for it.
But at the start, at least, I think we'd need a virtual component, so that people could be part of it online, without physically being there. How that would work would have to be developed, but we all know it could be.
So there's an idea. A good one, I think. Even a necessary one. Who'd like to help create it? Who'd like to host it? I'd be thrilled to devote a major amount of my own time to this project, if my participation could be possible.
Who's interested?