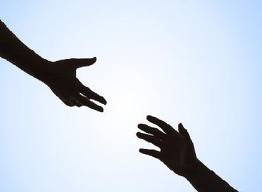 As I've been saying in my last post, and the one before, I've realized that my blog — all my work — involves a community. And that I want to move in new directions.
So here's yet another way to move. I'd talked about taking my work to an institution (which perhaps I'd run), but if I keep it here, I've realized that I'd love some help.
There are many reasons for that. First — and simplest — is my workload. Just keeping the blog going (not to mention my newsletters, and other things I do) requires lots of administrative time. Formatting posts, uploading graphics, approving comments, linking my posts on Facebook and Twitter, saving copies of my posts offline — and that's just a start. I get vast amounts of email.  Can I read or at least acknowledge all of it personally? The time may well be coming when I can't.  Much as I'd love to!
All the things people want me to know about, to read, to look at. Much of it important. But how can I sort through it all? I could use some help.
But there's so much more. I've said this blog becomes a community. Why not do more with that? Why not move toward making it a real communal enterprise? The grunt work can be shared, but — way beyond that — I'm not the only one with ideas to share about the future of classical music. As is proved (as if it had to be!) by the comments so many of you post here, some of which should be blog posts on their own.
So maybe this blog should offer multiple voices. How could we do that? Let's crowdsource some plans. Deluge me with ideas! That's one increase in my workload that I'll welcome. Let's see what else this blog can be, how it can grow, involve more people, and better reflect the community that nourishes it, and which it nourishes.
Of course, volunteers to do administrative work — both on my blog, and in the rest of my work — are also welcome. (I've had a few before.) Right now that work would most likely be unpaid. Though, if the right person(s) came along, maybe not!
And I'm going to work on ways of funding this. I'm unpaid myself, and that may not be — and maybe shouldn't be — sustainable, as time moves onward.
Ideas for funding, anyone? And for anything else I've talked about here? My arms are open, to welcome all your thoughts.