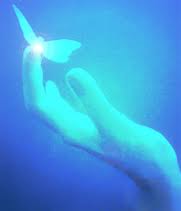 A belated happy new year to everyone! As I come back to my normal life after an intensely happy holiday.
We have lots to do here. We need to continue the mavericks posts from last month. And of course I want to assess the condition of classical music, as I do every year. Starting, maybe, by citing some ways that — while the mavericks show great change, great success — our normal ways of doing things are failing.
But I've realized a few things while I've been away. First, that I've accomplished a lot here, along with all of you who read me, and post comments. And send me email. And do such wonderful things out in the world! We're a sign of change, a visible ferment. And, as I've found, we're an inspiration to so many people who feel the way we do, but didn't know others did. You should see the email I get. It's full of gratitude. And excitement! I can't take sole credit for that. Without you, my readers — my coconspirators, my co-inspirationists — the blog wouldn't be having the effect it has.
So that's one thing I've realized. The second, which goes right along with what I've just said, is that we're a community. This blog is a focal point, for ideas and information. And discussions. And for help — help for people who need it (again, you should see my email!). Help that we all give each other.
And there's a larger community we're part of, made up of everyone who's changing classical music, or thinking that it needs to change, or finding ways to make change happen.
Another thing I've realized (obvious enough, once I say it to myself): That the community we have here is part of everything I do, everything away from the blog — teaching at Juilliard, consulting, public speaking, visits to music schools, teaching my online branding workshops, and my new online course on how to speak and write about music, which debuted last month. And seemed to be a warm success, even an inspiring one.
All the things I do fit together. They're nourished by the same large community, and in turn they seem to nourish the community, to define and build it.
Realizing these things makes me feel renewed. But there's more, as I'll explain in my next post.