A followup to yesterday's "Renewal."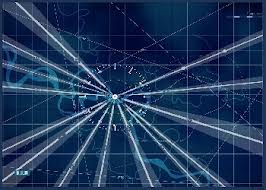 I realized, as I said in "Renewal," that my blog — and all my work — involve a community, a community that nourishes me, and that I seem to nourish, a community of people involved with (or even just thinking about) change in classical music.
But I also realized that it's time for something new. And I thought of two new paths to follow. I could take my work to an institution, maybe a music school or university, maybe a music school that's looking for a director, and would want me to take the job.
Which means I'm ready for a new direction in my life and work. I'd like to work with other people, to act on all the things that I've been saying here and elsewhere. And I'd stress that working with others — teaching, leading, helping, supporting as a colleague — has emerged as one of my strengths.
If I ran a music school, that would mean (among so much else!) encouraging creativity in everybody's work, and encouraging students to build their own audience, in and outside the school, for the music they make.
But those things are just a start, and a music school — where I'd have a job with real scope, a job that went beyond teaching —  isn't the only place I might go.
Of course I'm going to work on this outside this blog, and of course I've had encouragement to look in these directions, from people who believe in me.
But there's no reason — beyond what I and friends and colleagues might do — not to also crowdsource my future. Any ideas? Where can I take my work?
Tomorrow: Another new direction.