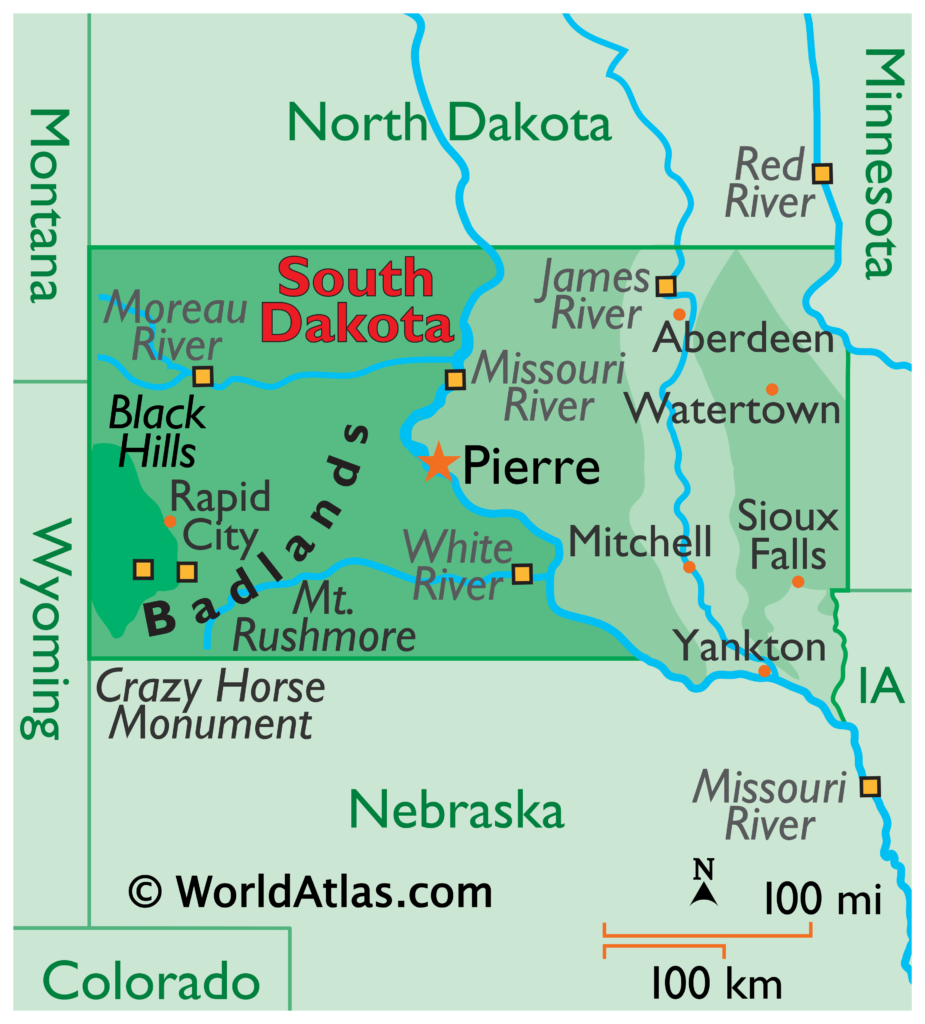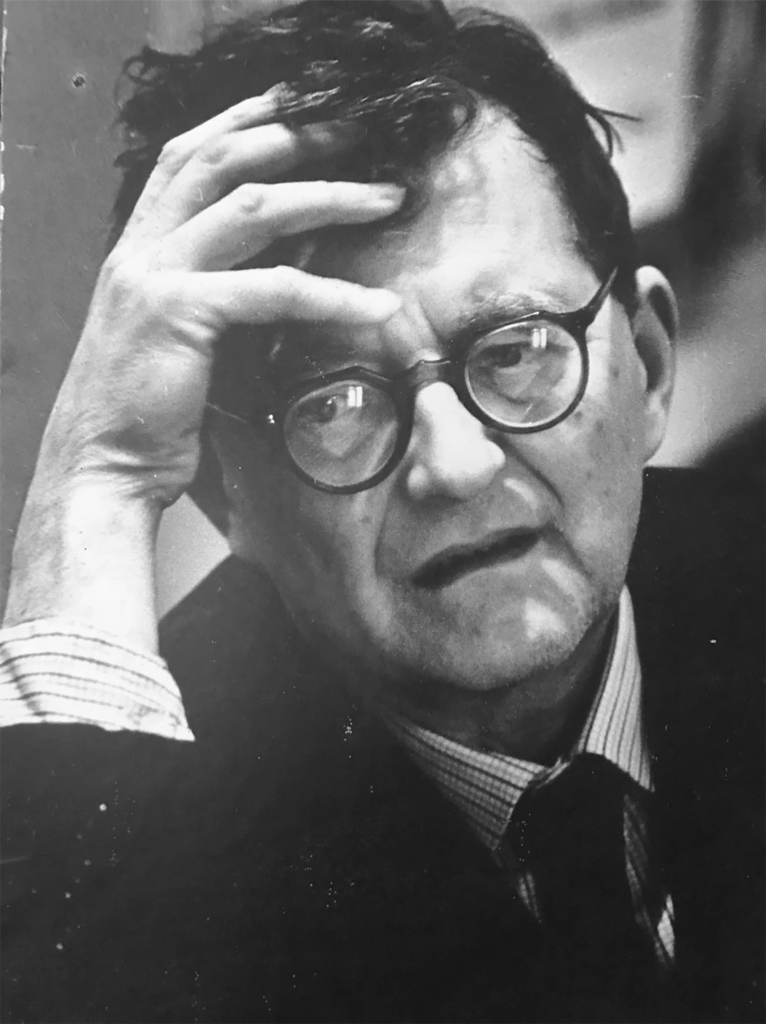 My NPR "More than Music" program "Shostakovich in South Dakota" can now be accessed here. 
I document the impact of a remarkable contextualized performance of Shostakovich's Leningrad Symphony by Delta David Gier and his singular South Dakota Symphony last February – and ponder its significance for the future of embattled American orchestras striving to retain pertinence today. Shostakovich's symphony was composed during the Nazis' strangling 872-day siege of Leningrad.
Here are a few excerpts from the show:
"For Mark Bertrand, the pastor of Sioux Falls' Grace Presbyterian Church, Shostakovich's Leningrad Symphony evoked the resilience of Ukrainian resistance to Russia's invading army in 2023. Bertrand also found himself thinking about the role of culture in a nation's life. 'It's striking that as the symphony was being composed, Shostakovich was updating people in real time about his progress. They were looking forward to this happening. And it can't be the case that this besieged population was just seeking some entertainment to get their thoughts off their everyday reality. I tried to imagine us today feeling a similar kind of anticipation for an artistic statement. We don't value things the way they did. It really gets you thinking about how different their values must have been.' . . .
"As Shostakovich's symphony began its slow, inexorable ascent toward a final climax, Bertrand found himself thinking about a German soldier whose words were quoted earlier in the evening. The Russians not only broadcast the Leningrad Symphony throughout the Soviet Union. They managed to broadcast it via loudspeakers to the Nazi troops blockading Leningrad. After the war, a German soldier testified: 'It had a slow but powerful effect on us. The realization began to dawn that we would never take Leningrad. We began to see that there was something stronger than starvation, fear and weather – the will to remain human.'"
Another participant in the NPR program is the New Yorker's Alex Ross, who says:
"There's just a tremendous amount of caution, a tremendous amount of groupthink, in the orchestra world. So to see an orchestra really out on its own, forging its own identity, and bringing its audience along with it is just extremely impressive – even more impressive than I anticipated. . .
"For a music director to carry off an ambitious project, you have to be there. You have to be on the scene, persuading people, interacting with them, listening to their ideas. Not just communicating your own. Building a sense of cooperation. You cannot do that as effectively if you're flying in for two or three weeks, and another couple of weeks in the winter, and another two weeks in the spring. I find it a bit outrageous that music directors are so highly paid to begin with for one job – and then you find them holding a second or even a third position with exorbitant salaries in those places as well. This, of all things, is something the orchestra world should really be thinking about: drastically revising our idea of who a music director is, what their job entails."
The South Dakota Symphony's performance of the Leningrad Symphony was elaborately partnered by South Dakota State University. Reflecting on dropping enrollments in the Humanities, David Reynold's, director SDSU's the School of Performing Arts, says: "I realize that in some high school curricula today the story of World War II may be only a week. I think that finding a way to use the performing arts to bring this kind of story to life is a wonderful opportunity to touch students who are growing up with social media and other non-traditional resources. Students in our Music Appreciation classes – those are the folks that one of these days will be bank presidents, school board presidents, and will decide the role of the arts in public and private schools. It's very important for them to have experiences just like this one – Shostakovich and the siege of Leningrad. To get them thinking that life would be incomplete without the arts being a part of it."
I also explore the South Dakota Symphony's signature Lakota Music Project, which connects SDSO to Indian reservations throughout the state, and about which SDSO principal second violinist Magda Modzelewska says: "In Indian culture we've found such peace and good will. It's truly remarkable how similar our musical goals are. We get to share something sublime."
This story of an orchestra that does just about everything different seems to me so important to the future wellbeing of the American arts that I'm generating a 6,000-word "manifesto," scheduled for future publication by The American Scholar.
A listening guide to the 50-minute broadcast follows.
PART ONE: The Leningrad Symphony
3:15 — About the symphony and the siege
5:45 — Mark Bertrand on experiencing the Leningrad Symphony
7:10 — Magda Modzelewska on performing Shostakovich
PART TWO: The Lakota Music Project
12:04 — "Wind on Clear Lake" by Jeffrey Paul
14:20 — Delta David Gier on the history of the Lakota Music Project
20:12 — Lakota flutist Bryan Akipa
23:10 — The Composition Academies
25:45 — Arthur Farwell and "Pawnee Horses"
27:10 — Farwell's "Hako" Quartet
PART THREE: The SDSO as a Model
30:00 — The bedroom scene from Shostakovich's Lady Macbeth
34:00 — The Shostakovich Eighth Quartet on campus
37:00 — David Reynolds of South Dakota State University on collaborating with SDSO
39:15 — Alex Ross on the SDSO and the future of orchestras-