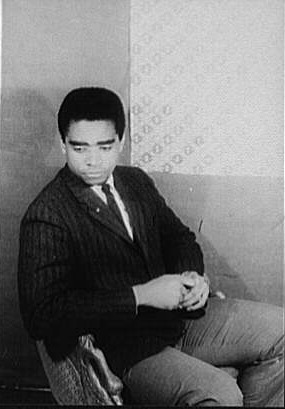 Harry Burleigh, who turned spirituals into concert songs sung by Marian Anderson and Paul Robeson, wrote in 1917 that "the voice is not nearly so important as the spirit" in performing his historic arrangements.
George Shirley, still singing at the age of eighty-nine, is an artist who today gloriously affirms Burleigh's claim.
In 1961, Shirley became the first Black tenor to sing leading roles at the Metropolitan Opera. He subsequently pursued a notable international career. Today, he continues to sing in concert. It is my privilege to sometimes accompany him – and to have produced the Martin Luther King Day NPR special "George Shirley: A Life in Music." It may be the best radio show I've ever created. You can hear it here.
The Shirley tenor remains strong and true. If its firmness and luster are compromised, in their place is a different kind of steadiness: to stand still and peer deep. Shirley says of Marian Anderson: "She was attuned in such a manner that the spirit sang through her." And so it does when George Shirley sings Harry Burleigh's "Deep River" (go to 43:00).
Of his path to the Met, Shirley says: "I never intended to be an opera singer. I was following a script written by the intelligence that created me. When doors were opened, they were opened by people on the inside." When Shirley became the first Black member of the United States Army Chorus, its director, Samuel Loboda, took an exceptional initiative: he phoned the Pentagon while Shirley waited outside his office. When Shirley sang Romantic leads opposite the Met's glamorous white sopranos, he accepted an invitation proferred by the company's general manager, Rudolf Bing, who ignored resistance among his affluent board members. "I didn't plan that," Shirley says. "I had chosen to become a public school music teacher in Detroit. It was all in place."
George Shirley was more than a passive instrument of change. When the Met visited Atlanta, he decided to have his hair cut and happened to choose a barber shop that had never before served Black customers – of which he became the first. When a leading New York music critic, Irving Kolodin, wrote that he "did not look like a French nobleman" singing the Chevalier Des Grieux in Puccini's Manon Lescaut, Shirley wrote Kolodin a letter inquiring what, exactly, a French nobleman looked like.
And, crucially, doorkeepers invited Shirley inside in response to his evident gifts and character. I have no doubt that the same was true of Roland Hayes and Marian Anderson – and of Harry Burleigh. It is a lineage.
My thanks, as always, to Peter Bogdanoff, my peerless technical producer, and Rupert Allman, the producer of "1A," who commissions and hosts my "More than Music" radio documentaries.
For links to all eight previous "More than Music" documentaries, visit www.josephhorowitz.com
LISTENING GUIDE:
5:14 — George Shirley on Roland Hayes; Roland Hayes sings Schubert
8:05 — George Shirley sings Roland Hayes' "L'il Boy" (JH, piano)
13:25 — George Shirley on Marian Anderson
16::58 — George Shirley sings Mozart
18:50 — How George Shirley became the first Black member of the US Army Chorus
24:20 — Irving Kolodin writes that George Shirley "does not look like a French nobleman"
32:30 — George Shirley sings Harry Burleigh's "Swing Low" (Deloise Lima, piano)
35:55 — George Shirley sings "Oh Freedom". (Lara Downes, piano)
43:00 — George Shirley sings Burleigh's "Deep River" (JH, piano)