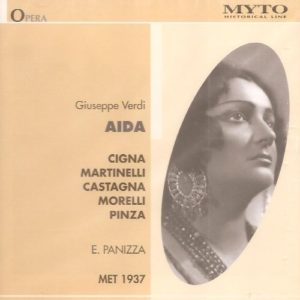 When I was a teenager, my mentor in all things operatic was Conrad L. Osborne. I read him religiously in High Fidelity Magazine. I thrilled to his encyclopedic erudition, to his impassioned advocacy, and (not least) to the ruthless thoroughness with which he documented and assessed a devastating decline-and-fall in standards of performance. I never met him, never glimpsed him. I envisioned an eminence gris.
Low and behold, C. L. O., age 83, now has his own blog.  The omniscient graybeard I had envisioned was at the time a young adult in his thirties. After a long silence (he is also the author of a sensationally stylish, hilarious, and acute 1987 opera novel, O Paradiso), he may be read regularly at http://conradlosborne.com/blog/. And he's about to publish his magnum opus, a mega-book on a topic he rigorously pursued in High Fidelity decades ago, when classical-musical conditions were somewhat less dire than today: the transformation of operatic art into a generic anodyne performance product. He will also have something to say about what to do next.
Osborne's coruscating take on the new Met Norma begins by dissecting defects in the pit. He writes:
"It is crucial, even in the presence of fine singing, that urgent sounds, sounds that insist on the music's dramatic significance, emerge from the alliance of pit and podium. The Met's maestro, Carlo Rizzi, did for this score what he has done for all I've heard  him conduct—turned it down from a boil to a simmer, and thence to Superlow. There was little sonic presence, except at the biggest moments. The slow accompaniments died, the quicker ones chattered harmlessly along. There was no suspense, no tension, no sense of dramatic construction, not a trace of grandeur."
My own most recent Metropolitan Opera experience with the standard Italian repertoire was a dormant Aida. I can remember a time when the Met could capably double-cast this grand opera. The cast I encountered was provincial top to bottom. The glamourous trappings – the world-class orchestra and chorus; the fulsome production (live animals) – created a surreal self-contradiction. Without a viable Aida or Radames or Amneris or Amonosro, Aida is reduced to unbearable pomp.
Though I'm old enough, I never heard Leontyne Price or Franco Corelli (my obsession was Wagner). So my point of reference, for Verdi at the Met, is the broadcast recordings of the thirties and forties led by Ettore Panizza. It was once possible to access all these performances on youtube (including La traviata with Rosa Ponselle and Lawrence Tibbett, Tibbett's Rigoletto and Boccanegra, Jussi Bjoerling and Zinka Milanov in Masked Ball, and – the peak achievement – Giovanni Martinelli's Otello), but they're frequently removed. (The Panizza Aida is up right now, as of four months ago; you can listen here. Panizza's Otello is permanently lodged on the audio site accompanying my Classical Music in America – right here.)
Some months ago, no longer finding my favorite Aida online, I  purchased it via amazon. That is: I now own on CD the Feb. 6, 1937, performance conducted by Panizza, with a cast comprising Gina Cigna, Giovanni Martinelli, Bruna Castagna, Carlo Morelli, and Ezio Pinza. I just listened to the whole thing, beginning to end.
Every singer is vocally and dramatically commanding. But the binding imprint of this singular performance resides in the pit. I cannot improve on what I wrote in Classical Music in America. Panizza's orchestra is an Italian powderkeg surpassing any opera band to be heard today.
"The membership was overwhelmingly Italian, including a few, such as principal oboist Giacomo Del Campo, who had played under Toscanini [at the Met] before World War I. . . . With Toscanini's departure, the Met's Italian wing was entrusted to superior leaders: first Tullio Serafin, then Ettore Panizza. The latter (today not even a name), born in Buenos Aires and trained in Milan, from 1921 to 1931 conducted a La Scala, where Toscanini esteemed him (as did Richard Strauss, who arranged for him to conduct Elektra in Vienna). His Met years were 1934-43. Given his extensive European career, which also included Covent Garden, it bears emphasis that he considered that Met's 'as fine a theater orchestra as I have seen in the world.' . . . Compared to Toscanini, he favors a broader play of tempo. But the velocity and precision, the taut filaments of tone, the keen timbres, the clipped, attenuated phrasings are all Toscanini trademarks. Like Toscanini, Panizza will bolt suddenly to the end of a scorching musical sentence; like Toscanini's, his musicians are lightning respondents. And Panizza is a master of controlling the show while showcasing his cast; calibrating Martinelli's titanic climaxes and magisterial breadth of phrase, he achieves a unity. Encountering this memento of times past is a humbling experience."
The live recordings of Maria Callas singing Aida in Mexico City are famous for a reason; no subsequent soprano has made such a wrenching impression in the Nile Scene. But for a complete rendering of this episode – the human heart of Verdi's opera – Panizza is irreplaceable. No other conductor in my experience deploys such a range of tempo or secures so vital an interpretive template. His wicked accelerandos and lavish cadential ritards are always at the service of the singers and of the drama at hand (no other Radames conveys such confusion and shame as Martinelli does here). Panizza's razor's edge balance of abandon and control, vital to Verdi, is actually a lost art.
This recording should be inflicted on all present-day singers, conductors, and (god help us) stage directors attempting Aida. Many would find it revelatory. Too many others simply wouldn't get it.