Over and over I've said that our classical music world doesn't feel like the world outside, the world most people live in. Including our hoped-for new audience!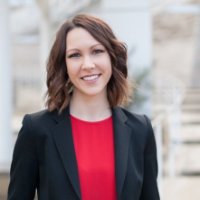 Not that I'm the only one saying this. But one organization that did something to address the problem, bigtime, is the California Symphony, spearheaded by its executive director, Aubrey Bergauer.
So, without another word, I'll link to Aubrey's post on the orchestra's blog, a post called "Orchestra X: The Results."
Some excerpts:
Back in August, we rolled out a new program called Orchestra X with the idea that arts organizations must change the way we think about new audiences, and specifically, must change our willingness to have hard conversations about the things newcomers hate, are turned off by, or are just uninformed about. We decided if we at the California Symphony are serious about cultivating new audiences, we better stop talking about how much we care about this elusive group like so many organizations do and actually take an interest in what this group has to say. So we put out the call for people who should go to orchestra concerts — millennials and gen-xers that are smart, have expendable income for entertainment options, and are generally culturally aware — but for whatever reason don't attend. The set up was simple: come to a few California Symphony concerts and then tell us about it, and we promise to 1) listen only and not jump to defense (an exercise that proved tremendously difficult), and 2) share our findings with the rest of the world. This is that post about sharing our findings with the rest of the world. Get ready, arts administrators.
We've since updated all our concert landing pages (examples here and here) to have bullet point content, use less technical language or jargon (or explain those terms when we do use them), and in a time where, as one participant put it, "You're competing with 140 characters on Twitter…
Questions the participants asked:
"Is this piece going to be more fast paced? Is this one going to be more romantic?" "We can't tell from the composer…It's almost like 'is this a romantic comedy or is it a tragedy?'"
People loved the music at the concerts they went to:
"The music was GREAT."
"It was so impressive to see it in person. The musicians are so good."
"I liked the splendor of how it all comes together to make music."
"I liked the slow build to the full orchestra playing. That was a nice 'wow' moment."
"Live music — it was so good to see it."
"Seeing it live was so different."
"I enjoyed the performers performing and the complexity and passion about what they are doing."
"It was nice to see the passion of the musicians and how much they were into what they were doing."
"It was weirdly cool to not have to focus on other things."
Though there was one problem with the live experience:
"You go to a place to experience culture, but the lack of diversity made it feel un-cultured."
More conclusions from the study:
Include pricing info on acquisition campaigns. Three concerts for $99 much better than $45 starting price. "I'm more likely to go to three $25 performances than I am one $75 or $100 performance."
Include the running time [of each piece] on the program page of the program book.
[T]he title of the concert matters; make it catchy and helpful at the same time.
Add something additional to the experience. Participants want a full evening experience and want social interaction. People willing to pay, and it can be simple: "It's fine to just say 'We're having drinks before hand here' or 'Afterwards we're all going here.'"
Fix seat selection so it's easy and awesome. Could we do this like LiveNation where it connects to your Facebook account and you can see if your friends have purchased tickets and where they are sitting? Or you know how on TripAdvisor, it says next to every place or attraction which of your friends had been there? Wouldn't it be awesome if we could have this on ticket pages before the sales path, so people could see on the homepage, for example, that many of their friends had been to the Symphony before? And then on specific concert listings it would show if any friends were going to that particular event. Seat selection needs to be on par with any major sporting event or high-end entertainment experience; we are charging too much for our tickets to deliver anything less.
Make changing domains seamless. [Such a simple thing. When you go from a page about a concert to a page where you buy tickets, the pages should look and feel the same. And be just as friendly, just as easy to navigate.]
Add sound clips on every piece possible.
More info on each piece in advance: hover-over pop-ups or any way to deliver this information. What if we could implement a feature where each concert listing had a hover-over pop up of the Wikipedia summary (rather than our quick fix of directing people away from the website [to the Wikipedia entry on the piece]) — and call out that it's Wikipedia too so people feel familiar with the source of the information…
Event calendar is important — they look for this and want it to be user friendly and obvious.
Concert suggestions — "You might also like" feature.
Targeted marketing to different races. In the same way we target specific messages to acquisition versus repeat buyers versus donors, or target family ads versus the annual gala, we should do the same for different cultures and races if we truly care about attracting diverse audiences.
Every performance must be great. [E]very performance needs to be good, "epic" even, as one participant articulated. We can never dial it in, as performers or as administrators. New attendees — heck, all attendees we'd venture to say — deeply want a full experience where they learn, feel inspired, and feel un-intimidated about it. As professional, top quality arts organizations, we need to deliver this every time.
And finally this, from the California Symphony website:
Making Concerts Fun Again
Free pre-concert talk with Maestro Cabrera begins at 3 PM
Bring your drinks to your seats
Phones on and silent allowed
Clap when you like what you hear
Listen to the season playlist on Spotify
There's a lot to learn here!