I got a press release from the Boston Symphony, advertising live streams from Tanglewood. On July 15 (tomorrow, as I write this), Pinchas Zukerman will conduct the Mozart E flat symphony, and the BSO will stream the second and third movements.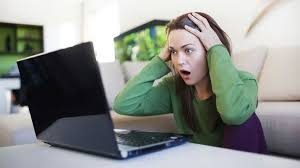 Which seems lame. Why not the whole piece?
Let me say that — as I wonder about the streaming, and a bit further down, roll my eyes a bit at how part of the release is written — I don't mean to single out the BSO. I see weak things from many classical music institutions. The BSO is no worse than many others. 
But they all have to do better. And there's no way to point that out without using a specific example. 
More on the streaming later. I can guess why the BSO isn't streaming the whole symphony. But even if there's a reason, the limitation still comes off as lame (not just to me, I fear, but very likely to at least some part of the BSO's wider public).
The other problem
And then…the limp way they talked about the music:
The Symphony No. 39 is the first of a set of three (his last symphonies) that Mozart composed in rapid succession during the summer of 1788.
Wow, a set of three symphonies. Composed in quick succession. Back in 1788.
Nothing there to make the heart beat faster. Or to awaken even a slight spike of interest in these symphonies, one of them endearing, the second anxious, and the third grand and powerful.
Why not try something like:
One long-ago summer, in a burst of inspiration, Mozart wrote his three last symphonies. One is intense, another one is grand. And this is the endearing one, warm, enriching music for a summer night today.
I won't claim that this is ideal. But at least it's a stab at saying something about the symphony that might arouse some interest.
About the streaming
I imagine that there are contract issues here. That the musicians' contract only allows for limited free streaming.
Thus just two movements of the Mozart. And later in the summer, just one movement of Sibelius 2, one of Beethoven 7, two movements of a Brahms serenade, and two movements of La mer.
This really does seem lame. What next? Will the Red Sox broadcast just the third, fourth, and fifth innings of their games?
Maybe this is the best the orchestra can do right now, and maybe they figured (maybe even rightly) that it was better than not streaming at all.
But still. It looks lame. I stare at the press release, bewildered. Do they really want to come before the public like this? At some inconvenience to their listeners, by the way, because when the BSO starts streaming in the middle of a piece, they can't tell us exactly when we should go online to listen. They can only give us what they warn are approximate times.
Whereas if they streamed entire concerts, they'd could tell us exactly when the streams would start.
Again, I can understand how they got to this silly place. But really, people! Which is more important — the future of the orchestra, the future of this art form, and of course your relations with your all-important audience? Or some sticking point in a contract (assuming my guess is correct)?
No doubt involving some issue that makes the management and musicians just look silly, if it leads them into such absurdity.
ADDED LATER: 
My friend Peter Sachon explained it all in a comment on Facebook. He's an experienced freelance cellist in New York:
The national musicians Union which controls all recording for union members in the U.S., the AFM, has taken the position that all legit recording and streaming is potentially a source of revenue, and so almost all contracts are structured as if there is a profit to be shared. The AFM's position means that most American orchestras can't stream, and when they do the content is only available for a limited time. This position on new media was largely the reason that Seattle (and others) have removed themselves from the national union.