[contextly_auto_sidebar]
There's something I miss at classical new music concerts, even if I like the music I'm hearing.
So yes, many of us in the classical biz think new music is important, crucial to support, deserving any prestige and funding it might get from major institutions.
But…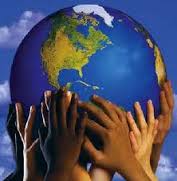 I miss a connection to any larger culture. Which I did get when I was a pop music critic, and for a while went to three, four, five shows each week.
Of course not every band was good
Many were meh. But two good things were always happening. Two kinds of cultural connection.
First, the musical styles of the bands always meant something. Came from somewhere. Had evolved at some particular moment by particular people, with particular meaning in the culture of that time.
Punk, for instance. It grew from dismay and rage at the commercial music business, dismay and rage at what seemed like dead-end culture and politics. And, crucially, in Britain, from dismay and rage at what seemed, for younger men, like an impending lifetime of unemployment.
And then when punk mixed into mainstream rock, that meant something new. Meant that rage and dismay had seeped into mainstream culture.
Every musical style I heard, or any echo of a musical style, or any mixture of styles, could be read this way. Felt this way. So even a bad show meant something.
And every band had a following
They all had one. Good bands, bad bands. Somebody loved them. Because if bands didn't have fans, they wouldn't have been playing. Couldn't get booked in a club if the booker didn't think someone would come.
They all had fans. Three, four, five nights a week, people who loved these bands. People who loved them, who hadn't just come out for a night at a club.
I miss that…
…at new classical music shows. Do the composers have fans? Sure, there are people who like specific composers. But are they fans? Will they buy every recording, show up at every performance?
Envoi
Thinking now of the Go-Go Symphony show in DC last Friday (which I'll blog about). Drummers, full symphony orchestra, crowd on its feet dancing. At the Atlas Performing Arts Center, on what might be DC's hippest street.
There was an MC (rapper, singer, and also MC in the old-fashioned sense, master — or in this case mistress — of ceremonies, our friend and welcomer on stage).
She called for a shout for Southeast DC. Anyone there from Southeast?
And there was a shout! Meaning that people from DC's African-American majority were in the house. Because that's who lives in Southeast. Some of these people, maybe, were fans of Ju Ju, the Go-Go Symphony's fantastic drummer, a go-go superstar.
Cultural connection. We don't get that at classical new music shows.
And maybe what's worse is that we don't expect to get a connection. But why is that? In the past, connections were there. Like when people cried out in excitement at passages in Beethoven symphonies (Paris, 1820s).
Or when Wagner's music made society matrons in New York confide in their diaries that they'd felt or thought forbidden things (New York, early 20th century).
Does even a trace of that ever happen to us now?