[contextly_auto_sidebar]
My spring semester Juilliard course has started — "Classical Music in an Age of Pop," about the future of classical music.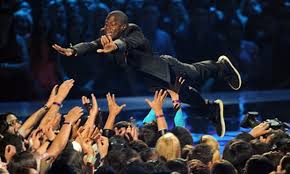 And, wow…this is the 20th year I've taught it. Which is one way to tell how long the crisis in classical music has been going on. At least 20 years, because if there hadn't been a thought, back then, that classical music was in trouble, then why would they have invited me to teach the course?
Though of course the crisis dates back even earlier.
You can read a course overview here, and a full class schedule, week by week, with links to all assignments here.
Next week's assignment, the first the students will do, is all about the classical music crisis. They read about how classical music used to be, before the crisis hit. Including a 1923 NY Times piece, about teenagers mobbing the final Met Opera appearance by a star soprano.
And a 1862 story from Life, then one of the most popular magazines in the US, about the piano. Including a piano work they commissioned from Copland! In full musical notation, for their readers to play.
You wouldn't see that now.
A highlight from the first class
I've got two students from Juilliard's jazz program. Don't often have that! I've encouraged them to speak up, bring jazz into our discussions, tell us how things are in the jazz world. And specifically to contrast how things are with jazz when we talk about how things are with classical music.
They'll know all that much better than I do.
There's much to say about what I teach in the course. i'll touch on that as the semester proceeds.
But here's the first assignment:
reading:
classical music before the crisis:
Greg Sandow, "Before the crisis" (a post from my blog)
Greg Sandow, "When opera was popular" (Another post from my blog, featuring a New York Times story from 1923, about the farewell performance of Met Opera soprano Geraldine Farrar. Farrar had teenage fans, and they went wild. Reading about this is like taking a trip to another world, a world that really did exist, in which the classical music audience was young.)
"One and Two and…" (Life magazine, June 29, 1962. Life, in those days, was one of America's most popular magazines. Here it celebrates the piano, complete with a newly commissioned piano piece by Aaron Copland, which it printed for its readers to play.)
[Follow the link, which takes you to the June 29, 1962 issue of Life, as archived on Google Books. The story on the piano starts on page 38. To go there, find the words "Front Cover" in small print just above the full reproduction of the cover of the magazine. Click the down arrow next to those words, and find the link to the story, either by looking for its title — "One and Two and…" — or by looking for page 38.]
the crisis now:
Greg Sandow, "Portrait of a crisis" (blog post) 
Greg Sandow, "Timeline of the crisis" (blog post)
David Pitt, "Piano Stores Closing as Fewer Children Taking Up Instrument" (news story from the Associated Press, January 2, 2015)