[contextly_auto_sidebar id="29Zq7FWU40yRCu85k42D1dc5YJGymOxu"]
Each week, in my Juilliard course on the future of classical music, I email a question to my students. Something to get them thinking, something to take us a little beyond what we talked about in class. Or to go deeper into it.
The question I asked two weeks ago was simple, but very basic. It could even have been a way to start the course. And, for everyone reading this — I'd love to know your own answers!
Here's the question:
Imagine the classical music world 10 or 20 years from now. What do you think it will be like? How will it be different from how things are now? And how will this affect your career?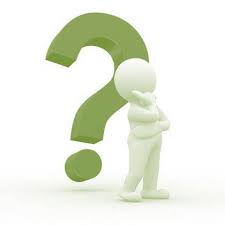 I haven't only asked this in my class. I asked it at Peabody in November, when I spoke at an event presented by the school's Music Entrepreneurship & Career Center.
And a month earlier I asked it when I spoke at a conservatory in Madrid, the Escuela Superior de Música Reina Sofia. I had a wonderfully eager audience in both places, which maybe was especially notable in Spain, because the school administration has only recently begun to talk about these questions. And to stat, at least, to act on them, by presenting concerts at locations far from concert halls.
At both places, students and faculty members at my talks had consistent answers to the question. In the future, they said, classical musicians will have to find new ways to present classical music, so they can reach new audiences. They'll have to make their careers in new ways.
And my students by and large said the same things. Now, you might want to take these answers with a little bit of salt. Because they might not be representative. We don't know — or at least don't know for sure — how many people in our field think this way. The people I spoke to were self-selected, just as the students in my course are.These are people concerned about classical music's future. Because if they weren't, why would they come to my talks? Why would they take my course?
And the near-unanimity of the answers might caution us as well. Life doesn't move in straight lines. The future is hard to know. And the conventional wisdom on many subjects is often wrong. So if people now think classical music needs to diversify (which is one of many ways to summarize the answers I got, especially from my students), maybe that's just the bandwagon many of us jumped on. Maybe the truth will be different.
But then, maybe it won't be. Maybe people are reflecting very accurately the direction classical music is going, after more than 20 years of a crisis that developed after we started seeing signs that our audience might disappear. I put those cautions in simply to be cautious, to touch every base. But my own view — as of course my readers know — is that the people answering my question are right. Our field had better change.
Here's some of what my students said.
They all thought our audience is shrinking. Even in China, said one Chinese student, the classical music audience is small, and most likely won't get larger.
And so the students said that we have to find new ways to bring classical music to people. We need to educate the public. Talk to our audience at concerts. Find ways to talk to people outside our field.
Plus, as several students said, it's likely, in the future, that we'll be playing more new music, and blending more with pop and other genres.
Here are some quotes:
Our biggest challenge for the next few decades is to leave the comfort of our concert hall and go where people are.
We will need to be open to presenting classical music in striking and exciting ways and decrease the importance and rigidity of concert etiquette.
Although I believe classical music including the concert style will be around, the traditionalists will lose. People have held onto formality too much because there used to be funding for it, but as the world evolves, so will the young minds that carry the torch of classical music.
It's important to be versatile.…Personally I hope to find more crossover concerts and groups who do a mix of classical music and classical virtuosic interpretations/transcriptions/arrangements of tunes and songs from other popular media and culture, as well as a shift in the perception of the general public towards classical music.
As I said, I'd love to hear from readers. What do you all think?
A footnote about China:
Note the commoent from the Chinese student that I quoted here — that the audience in China for classical music isn't large, and that it probably won't get larger in the future.
This was interesting to me. We hear a lot about classical music China, some of it, I think, perhaps romanticized. There's an explosion of classical music there. Classical music is popular! More so, maybe much more so, than in the west.
But the Chinese students in the class were more nuanced. The Chinese classical music audience isn't all that large. The Chinese pop audience is larger. Classical music isn't taught in elementary schools.
But even though it isn't taught in schools, parents are eager to have their children learn classical instruments. So that creates more classical musicians, maybe a good thing for the future. But one student wondered if that might create a problem. So many students hoping for careers in classical music, when those careers don't exist. There isn't demand enough, at least as yet, to support them.
Very interesting! I thought the presence of many younger people playing classical music might help to increase demand. Maybe they'll light a fire under other people their age, and create a larger classical music scene, with jobs to go along with it. I'm in no position to say whether or not that will happen. But there's always hope.