[contextly_auto_sidebar id="3SE55aOIoN3oDysmDCeuVQDBh6jOiRne"]
I first thought I'd write this post on Peter Gelb's two big failures. Or actually three:
— a prickly personality
— failure to look at things other than productions to make the Met lively
— and then, of course, the failure to make even the productions exciting
Which last, as I now see it, maybe shouldn't have been a surprise, because in his previous position as head of Sony Classical, the big record label, his artistic initiatives weren't successful. 
But I'll save all this, because as I sat down to write, I thought it would be good to explain why — at least in my view — the Met is in trouble. The reasons go deeper than you might think. 
For those who haven't read them, here my two previous Peter Gelb posts: 
The Peter Gelb Furor: About why Peter's right when he says opera attendance is declining (I talk about the US, and will say something about other countries later).
The Peter Gelb Furor (2): About why he's more right than the unions, when he says that pay for unionized employees is the biggest reason costs are rising, while the unions say no, it's extravagant new productions.
So now let's step back a moment, and ask why the Met is in crisis. At bottom, the Met is in trouble because almost all big classical music institutions are, the reason being rising costs and falling income.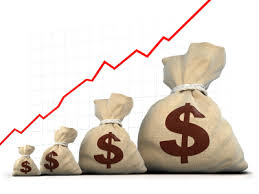 This is a long-term problem. The big orchestras have it. They suffer from what they themselves — in private — call structural deficits. For decades they've been spending more than they've been taking in, a condition masked by the business cycle, the alternation of good and bad economic times. During good times, the orchestras have (at least in the past) been comfortably flush, which — naively, perhaps — kept them from seeing that the bad times more than wiped out the gains the good times had made.
I first heard people who run orchestras talking about this a decade ago. Privately, once again. But by now, I'd think most people in the orchestra business know they have this extremely serious problem, whose existence was demonstrated in Robert Flanagan's book The Perilous Lives of Symphony Orchestras, the only study of orchestra finances ever done by an economist.
The problem is serious because it means that orchestras — as they've functioned in our time — are unsustainable. Something has to change. It may not be possible to give lavish concerts three nights a week for half the year, with musicians paid what they're paid now.
Or maybe it is possible, but no one has yet figured out how. Current thinking says that future orchestras will play a much more active role in their communities, with musicians doing far more outreach, educational work, and advocacy than they do now. But what will it mean financially if orchestra musicians spend more time doing smallish (though numerous) community events, and less time playing Mahler in their concert hall? How much income will that generate? How much can musicians be paid for it? I don't think anyone knows. It's a brave new world we haven't entered yet.
The cost disease
All of this applies to the Met as well (except the community and education efforts, which I don't think the company has imagined doing on the scale that orchestras envisage). But let's step back again for a moment, and ask why structural deficits happen.
The first reason is the cost disease. This is a principle of economics, stressed in Bob Flanagan's book, because as an economist he'd of course bring basic economic theory into his discussion. The cost disease afflicts economic entities that don't show productivity gains over time, because even after decades have passed they need the same number of people to produce what they give to the world. Thus they fall behind financially. They have to compete with companies elsewhere in the economy that — thanks to gains in productivity — can produce more and more cars, toys, orange juice, whatever, at lower and lower cost.
These companies now set the standard. They have, just for instance, money on hand to retool their offices when new technology comes out. They can set the going rate for wages and salaries. Institutions afflicted by the cost disease have to keep up with all this, but because they can't increase their productivity, they just don't have the cash to do it easily. They have to keep looking for more sources of funds.
The classic examples of cost-disease enterprises are hospitals (which can't cut back on the number of doctors and nurses), universities (which still need a large teaching staff, and many prestigious professors doing research). Plus orchestras, since you can't decide you'll now play Mahler with only one bassoon.
A drop in demand

Anyone with an eye to current headlines, reading this, might well say, "Bingo!" Because haven't healthcare costs and university tuition been surging upward? The cost disease is a big reason why. And the current classical music crisis shows the cost disease slamming into orchestras , and also opera companies, which have the same kind of constraints. (Smaller ones can reduce their orchestras more than orchestras can, but not by much.)
Not, by the way, that the cost disease hasn't hit classical music before. This hasn't been adequately studied (I don't know any writing on it), but in the 1960s, as far as I know, classical music institutions didn't have fundraising staffs or fundraising budgets. And then by the mid-'70s they'd developed at least the outlines of the fundraising structure we see now, in which institutions just about center their work on professional fundraising, executive directors spend around 90% of their time raising money, and the development department, which raises funds, is the largest one the institution has. Which means that by the mid-70s, these institutions were able to raise more money than they ever did before. Which the cost disease would force them to do.
But the cost disease isn't the only problem. We also have lessening demand, making itself felt in declining ticket sales, all ultimately due to a society-wide loss of interest in classical music. Which, of course, is a perfect storm. Costs keep rising. Institutions, thanks to the cost disease, keep needing more money just to stay in the same place. And now fewer people are buying tickets! That means less income, less money coming in to meet the rising costs. (I've heard orchestra insiders say that the loss of ticket sales in the past two decades is large enough to create the persistent deficits that many orchestras now have.)
And if there's less interest in classical music, then of course it's harder to raise funds.
While at the Met…
All this of course slams into the Met. But Peter Gelb has one further problem. His productions haven't been good. So at a time when costs are rising, and opera ticket sales are falling all over the US, they're falling even more at the Met, because some not negligibly small number of people don't want to see what Peter's putting on the stage,
So no wonder Peter urgently feels he has to do something. Of course that means more than confronting the unions. The Met has to become hot again, as it briefly was when Peter first came there. It has to be buzzing with excitement that even people who don't normally go to the opera pick up on.
But even then — and even if the productions were terrific — the confrontation would have to happen, as it's happened elsewhere, because the cost structure isn't sustainable. It would just be easier — much easier — if the productions were good.
To reuse some words from my last post: Wouldn't Peter's negotiating position be much stronger if his new productions had been triumphs, and a whole new audience — as was his original plan — came flocking to see them?