From Greg
I've been in email touch with Jeff Nytch for a few years. We have a mutual close friend, and of course a shared interest in teaching entrepreneurship at music schools. Last spring, Jeff invited me to speak at the University of Colorado-Boulder, where he runs the music school's entrepreneurship program.
But what Jeff writes about here goes beyond any friend-of-friendship, or any speaking engagement. Jeff is not just an entrepreneurship teacher. He's an entrepreneur, and tells us here how he used entrepreneurship — defined much more deeply than it usually is — to succeed with a new symphony he's written. 
There's a lot to learn from what Jeff writes, both about what entrepreneurship really is, and how powerfully artists can use it. 
"I've got a crazy idea but I think you're gonna love it."
I had called up my friend Kevin Shuck, Executive Director of the Boulder Philharmonic (one of the two fully professional orchestras in the greater Denver area) and asked him to lunch. It was September, 2012, and just a day after I'd been to a presentation by the Geological Society of America on the geology of Colorado.
My mind hadn't stopped racing since.
We met at the Cuban sandwich place near us, and after sitting down and exchanging some preparatory chit-chat my friend asked me what was on my mind.
"Last night I went to one of the community seminars at the credit union. It was on the geology of Colorado – did you know I have a degree in geology as well as music?" He didn't. I went on. "The Geological Society is based here in Boulder, you know – in fact their office is right around the corner from where I live. So of course I had to go to this thing, geek out with the geologists and get answers to some of the geological questions I've had since moving out here. And during their introduction they mentioned that 2013 will be their 125th anniversary and they're doing all sorts of things to celebrate, culminating in their annual meeting in Denver."
I paused for a moment, and then delivered my punch-line: "So here's what we're going to do. The Boulder Phil is going to commission a symphony from me, inspired by the geology of the Rocky Mountains, and we're going to get the Geological Society to underwrite it to celebrate their anniversary."
I held my breath, wondering if he would love the idea or think I'd lost my mind.
"Yeah, that's pretty crazy," he began. "But you're right: I love it."

Fast forward 12 months, nearly to the day, to the point where the final triumphant chord of the symphony rang through the hall and the audience leapt to its feet. It had been quite an intense year. Never before had a commission of mine fallen into place so easily. Never before had I tackled a project of this scope. And never before had I so publicly shared the journey of creating a piece of music, start to finish. And yet here we were: three curtain calls worth of cheers, and a near-record opening night attendance for the Phil despite a change of date mere weeks before the performance. How did we do it?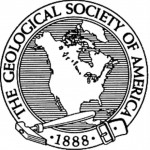 The answer lies in some pretty simple principles that have thrived for years in the business community but have only recently begun showing up in the arts: principles of entrepreneurship. I've titled this blog "The Entrepreneurial Symphony" because this project perfectly embodies these principles, and because it's a great example of what I teach students in my capacity as Director of the Entrepreneurship Center for Music at The University of Colorado-Boulder. You see, artists tend to look on their work as something they merely need to convince people to want. The intrinsic value of the art itself is assumed; hence the response I nearly always get when I tell people I run an entrepreneurship program for musicians: "Oh!" they'll say, their eyes lighting up. "So you teach students how to promote themselves!"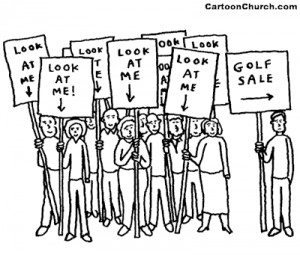 Well, not really. Let's back up a bit and start at the beginning.
An unmet need
All successful entrepreneurial ventures begin with identifying an unmet need. That need can take an infinite number of forms: it can be an improvement on something already in the marketplace (perhaps the most common instance of entrepreneurism in action) or something completely new.  It can be something as mundane as some nifty new household appliance, or something as visionary as recognizing that the public was going to want a way to access the internet when they were away from their computer – a culturally-shifting insight that resulted in the smartphone. Either way, successful entrepreneurship is always built on this fundamental principle: the market will value the product that meets its need.
How does this play out for us artists, though? Let's begin answering that question by talking about art as a product. This is something that makes a lot of creative folks uncomfortable, as if identifying something as a product demeans it or recategorizes it as merely a utilitarian object. But a product is simply something for which there is a market (i.e., people who are willing to give something in order to have it). And while many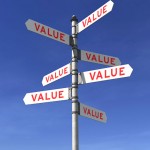 products are merely utilitarian, many others are very special, rare, and costly. Art in all its forms is an incredibly valuable product for which there is a vast and almost infinitely varied market, and that means there is a great deal of potential value locked up in that market. But how do artists unlock that value and bring it to their own work?
That brings us to "need." I think it's fair to say that human beings have a deeply-embedded need for the things art does for us: moving our emotions, bringing together our expressive and our intellectual sides, transcending our Selves, experiencing cathartic release, and much more. Artists recognize this, but they don't think past this beginning point. Instead they tend to proceed with the notion that if they simply promote their work to the public this innate need will kick in and people will support them.
The problem is, it doesn't work that way. And the reason it doesn't work that way is that the range of artistic products is as broad and diverse as the range of individuals. One person finds emotional experience, transcendence, and catharsis through a Puccini opera, another finds these things through a pop song, a painting, a play, or any number of other things. Further, most people find multiple genres and works that speak to them – but virtually nobody is equally drawn to all genres and styles. In other words, any one work of art is only going to speak to some people, and since whatever it is that connects a work of art to an individual is such an elusive and personal thing, surely you have to do more than merely "promote yourself." So what else is involved, and how do artists find people who are likely to connect with what they have to offer?
Human needs
For starters, we have to recognize that our experience of art is usually about more than just the work itself. Art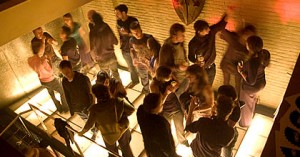 takes place in context, whether that's the context of a concert hall or museum, or the context of listening to music while working out at the gym. And it's in this context that a whole host of human needs are met beyond those of the artistic need itself: shared human experience, "high society" visibility, community expression, and yes, even motivation (or distraction) on the treadmill! So if artists wants to create value for their work, they would be wise to begin studying the needs of their target audience, in order to create a context for their art that meets those needs.
That might sound terribly abstract, but it's really quite simple once you think about it. When folks go to a symphony concert, for instance, there are a host of needs getting met beyond the need to hear the music programmed for that evening. In fact, the contents of the program are often the last thing driving consumer decisions about attending a concert: a survey conducted by the Boston Symphony a few years back identified the ease and convenience of parking as the #1 factor determining whether or not someone came to a concert! This is not to say that the music doesn't matter, or that artistic excellence isn't important. But in an era when artistic content can be accessed almost anywhere, anytime, we must accept that art doesn't exist in a vacuum. And for too long artists and arts organizations have acted as if it does.
So what needs were met by my symphony? To begin with, a geologic symphony fit perfectly with the season the Boulder Phil was already planning: a season of works inspired by the natural world. And why should the Phil think that theme would be particularly compelling for the Boulder community? The answer is that they had looked at the sensibilities of their local market and identified Boulder's love of the outdoors, its close connection to the earth and to its resources, and its appreciation of the stunning geology that shapes the city's backdrop. A geologic symphony would surely resonate with this community, and the Boulder Phil would be able to advance its mission of programming music that reflected the sensibilities and interests of the city.
And then there's the Geological Society of America. When we approached them with this idea, they were ecstatic. GSA Foundation President Geoff Feiss said, "This is exactly the sort of thing we've been looking for. We've been trying to figure out some sort of keystone event to draw our anniversary celebration together; something that could headline our gala at our convention and celebrate our legacy…and not just a speech by some luminary. We wanted something totally outside the box, and this is it!"
Creating value for the audience
So the project would meet the needs of the organizations involved – the Boulder Phil's season and mission, the Geological Society's anniversary – and as a result we had the project underwritten inside a month.
With the commission in place we had unlocked value for the Boulder Phil and the GSA, but we still had to create value for our audience. Of course, we would market the concert just like any other – we can't dismiss the fact that people need to know that something is happening, where to go, and how to buy tickets. But marketing by itself does not create value; it doesn't even have much of an impact on sales if there isn't already a connection between the consumer and the product being offered. So before marketing can kick in, you have to create a connection with the audience you hope to reach. In the case of this project, we believed that we could bring people to the Phil who had never come before. But how would we engage them?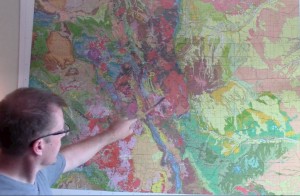 In pondering that question I realized that there were two incredibly valuable assets we needed to put to use with this project. The first was our close proximity to the very geology the music would be depicting. The second was my own unique story: my past as a would-be geologist and how that background would inform the composition of the symphony. I also realized that these assets had to be used in such a way as to demystify both the geology we would be exploring and  how I would translate that geology into musical ideas. Only then could we make this project relevant – and thus valuable – to the audience we hoped to reach.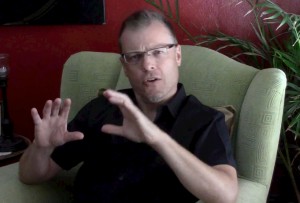 The strategy that resulted was twofold. First I would begin producing a series of video blogs sharing my creative journey. All in all I produced 15 videos about the project, ranging from six to 20 minutes long.  Some of these were "virtual field trips" to geologic sites featured in the symphony (here's the video about the final movement, "Majesties"), while others spoke about musical/artistic issues. Still others spoke about the role of entrepreneurship in this project. Lastly, the videos were promoted by creating short "teasers" for posting on social media. Some used humor and others were more reflective. The teasers would in turn point viewers to my Vimeo channel, where the full videos could be seen.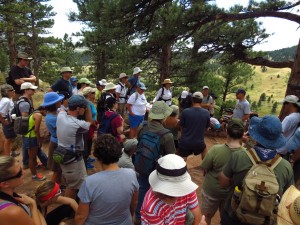 Then, as the date of the premiere approached, we conducted a number of events in the community, including talks about the symphony and guided hikes led by naturalists from Boulder Open Space and Mountain Parks and myself, armed with a portable MP3 player and snippets from the symphony to accompany our hike. The first hike, scheduled a week before the premiere, brought more than 60 people – only a small handful of whom were already Boulder Phil patrons. Many of these individuals had seen my vblogs and had been following me for months; others were on the Boulder OSMP email list and were intrigued. And on the night of the premiere, I saw many of those faces again: the journey from information to engagement was complete. (The second hike, scheduled after the premiere so folks could experience the geology in retrospect, was unfortunately cancelled due to the catastrophic floods that hit Boulder a week after our concert.)
Perhaps the most striking evidence of the success of this approach emerged when, less than a month from Opening Night, the University of Colorado announced that a football game would be taking place the evening of Sept. 7, the date of the premiere. Since the Phil plays in CU's Macky Auditorium and since a Home football game not only closes the entire campus but paralyzes that entire section of town for hours before and after, the concert was going to have to be rescheduled.
Season brochures had already been sent out; ads had been printed. Schedules had been determined and, in the case of my family and friends coming in for the performance, plane tickets purchased. After assessing the various options, the concert was moved to Sunday night Sept. 8.
When needs get met
September in Boulder is still a time of transition for the locals: many are still spending their weekends hiking and biking in the mountains, while others are settling into the start of a new year on campus. Consequently, opening Night for the Phil has historically been more lightly attended than other concerts during the season. As you can imagine, our worst fear was that this dynamic, in conjunction with the schedule snafu, would result in a weak turnout. We would do our best to spread the news and hope for the best; with only a few weeks left, there was not much else we could do. It was the ultimate test of whether or not our engagement efforts had yielded any fruit.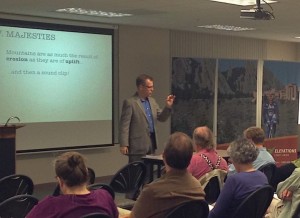 And so it is in this context that I'm particularly proud of the more than 1,500 people who were in Macky Auditorium on opening night, a near-record number for the Boulder Phil's season opener. The Phil's patrons had turned out in force, but perhaps more importantly there were geologists, naturalists, and a whole range of other non-regulars who had read about the piece in the press, followed my vblogs on Facebook, or come to a lecture. Their innate need to be moved by art was met once they were in the concert hall, but it was meeting their need to feel a connection to the work that got them there in the first place.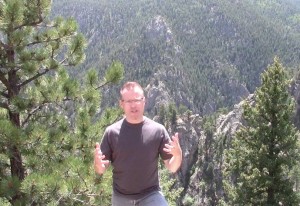 And that's entrepreneurship at work: when needs get met, value is unlocked. In this case, value was unlocked for the Boulder Philharmonic – a successful season opener and inroads to parts of the community they would not have otherwise reached. And also for the Geological Society – great press (including an interview with me in the prestigious science journal Nature), and an exciting and unique event for their anniversary. And, lest we forget, value was unlocked for me, too, and not just value in terms of my commission fee: I finally got to bring together two great passions of my life in a way I've dreamed about for years and write the first of what I hope will be many more symphonies.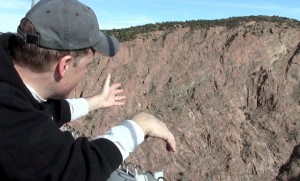 Many artists are uneasy about "this entrepreneurship thing." They worry that it means having to compromise their art, or that it's a distraction from the thing they want to be focusing on. But entrepreneurship is never about compromising the very assets that make you valuable in the marketplace. On the contrary! Entrepreneurship is about finding a way to create value for your work so that you can support and sustain the very best you have to offer. It's also a creative endeavor in and of itself, and when it's viewed in that light it can be useful in many ways: my field trips and vblogs were not only a lot of fun to put together, they also informed and enriched my creative process, and the symphony was better as a result.
So what's next? The life of this symphony is only beginning: It will be performed again for the Geological Society of America's convention in Denver October 29, and three other orchestras here in the west have booked it for 2014. Beyond that, the symphony's finale features Rocky Mountain National Park – which will be observing its centennial in 2015. And you can bet I'll be working on a way to make my symphony a part of the celebration.
Jeffrey Nytch enjoys a diverse career as composer, educator, and consultant. He holds dual degrees in geology and music from Franklin & Marshall College and masters and doctoral degrees in composition from Rice University. Previous to his tenure as Director of the Entrepreneurship Center for Music at The University of Colorado-Boulder, he was Executive Director of Pittsburgh New Music Ensemble and maintained a busy freelance career as a composer. In addition to these ongoing pursuits, Nytch has begun a consulting practice in which entrepreneurial principles are applied to strategic planning for arts organizations and other non-profits.