I'm back from vacation. Many good things happened, among them a growth spurt in our little boy's thinking. He'll be two next month, and in our three weeks away, he began acting and communicating like a member of the family. And no longer like a baby who can't always grasp what's going on.
I've got many good things coming up, too, including a major consultancy with a classical music institution that wants to make truly major change. Can't say more than this just now, because they haven't announced any plans, but my work with them is under way.
But on to our main business here, the future of classical music. In past Septembers, I've come back from vacation with an overview of where classical music is, what its problems are, how they can be fixed. If you'd like to see my recent thoughts on that, here's a document I prepared for my Juilliard course on classical music's future, which told my students where I think our field is. Because this year I'd like to do something different. The document talks about specific problems, like falling ticket sales. What I want to do now, though, is talk about how we think about our troubles, a much larger subject that I think is crucial. Because if we're not focused in our thinking, if we're not seeing what's really going on, we're going to have a hard time fixing anything that's wrong.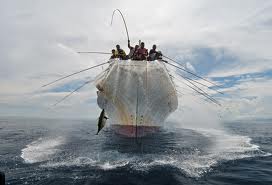 So here's one way to start. We all know there's a classical music crisis, or at least — thinking now of some of us who don't think classical music faces any serious problem — we know that people talk about a crisis. But how long has this been going on? How long has the crisis lasted (or at least how long has it been talked about)?
This isn't something we discuss very much, which I have to say seems just a little strange. If we have a crisis, shouldn't we be interested in how long it's been with us? But as far as I know, we have no data. No one, to my knowledge, has gone searching through old newspaper articles, trying to find the first reference to a crisis.
I have some thoughts on when the crisis (or the talk about it started), but before I give you my opinion, I'd love to have yours. How long has our crisis (or our crisis talk) been going on? Since the recession, since 9/11, since the '90s, since the '80s? Or has a sense of crisis always been with us? Have people always talked as if classical music was endangered.
Tell me what you think, in comments here, or if you're a Facebook friend or follow me on Twitter, by responding to my upcoming tweet and Facebook post, in which I'm going to ask this question.
I think we'll learn something from this inquiry. Though I'm not going to say what, until I have your thoughts. So give me your answer — how long have people been saying that classical music is in crisis?