Continuing my posts about the classical music crisis.
I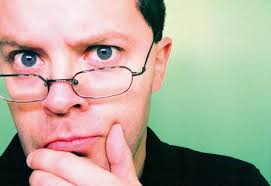 n the last one, I showed what classical music in the US — as an enterprise in our society — was like before the crisis hit. When, later, I show the full dimensions of the crisis we're now having, I think it'll be clear that the crisis is real. The footprint classical music leaves on our world — as measured by tangible things, like the presence classical music has in the media, on the airwaves (or digital transmissions), on how often it's mentioned in conversation, on how many tickets are sold to classical music events, and how many organizations and individuals are interested in giving money to classical music — this footprint is shrinking. And if the shrinkage continues, it'll be hard for classical music institutions to survive in their present form.
Or, to give an example:
In the late 1960s, big orchestras had a crisis. Small ones didn't, opera companies didn't, chamber music didn't. But the big orchestras did, because they'd expanded too quickly in the early part of the decade, and now found that the income the expansion generated didn't come close to paying the increased costs they'd incurred. They honestly worried if they'd survive.
They solved that crisis, by evolving the kind of year-round, remorseless fundraising they now do. Which hadn't existed before.
But what was the context of this? According to a consultant's report the big orchestras commissioned, they — or at least the biggest of them — were selling 100% of their tickets. So there was no crisis in audience interest. And they had no trouble raising money. Their only problem was that suddenly they needed far more than they'd ever raised before.
So that's not a larger crisis. A larger crisis is what we have now — when audience interest is in fact diminishing, as shown by lower ticket sales. And when funding at any level is harder to come by, because donors of all kinds are less interested in orchestras than they were before.
Which means that even if orchestras simply try to stay where they are, without trying to grow, well, they've had trouble doing that, and if present trends continue, will have even more trouble in the future. You can see the same or similar things happening in almost all of the classical music business, as (to cherrypick two facts) the audience grows older, the percentage of people in the US who ever go to classical performances shrinks, and presenting organizations ever since the 1990s (if not before) present less and less classical music, because the audience for it — as they find, not in theory, but in practice — is increasingly not there.
But what about people who still don't believe the crisis is real? What's up with them? Are they our global warming skeptics? Or is their position more reasonable? As you'll see, when I resume this discussion, I have a lot of sympathy for how they feel, and the lack of grounded information in our field makes it hard to blame them for seeing only what's on the surface, and not the underlying reality.
I've linked here to two of the past posts in this series, but not to the third. It's the first one, in which I asked an innocent question. How long has the crisis been with us? The answers I've gotten made me think that we don't, as a field, understand our crisis at all well, no matter how often we talk about it. 
In the original version of this post, the line about global warming skeptics read this way: "Are they our Holocaust deniers, our global warming skeptics?" Since I was rejecting the idea that crisis deniers were like these other people, I didn't find the Holocaust line offensive. I was not making such a comparison. But someone on Twitter objected very strongly, and so, since I know the Holocaust is a sensitive subject, I've changed what I wrote.