Here are some straws in a very strong, important wind:
There's a major US classical music institution — one of the most important in America — whose CEO and board chair routinely say (in private) that the performances they offer are obsolete, not suited to contemporary culture.

There's a top European music festival whose CEO thinks classical music has to change decisively.

The deans of two US conservatories want to revamp their curricula, thoroughly, to bring their schools into the modern age. 
I know these things either firsthand, from people directly involved, or secondhand. from people with firsthand contact. I also know that that the CEO of a top American orchestra recently said, on the record (though I don't think this has been published yet) that the music orchestras play is marginalized in current culture. 
And Peter Gelb, who runs the Met Opera, has been outspoken since the day he took the job — and also before that, when he ran the Sony Classical record label — about the need for change. Plus the League of American Orchestras, which publicly has said that change is needed.
Then all the entrepreneurship programs at music schools — mostly they sit outside the main curriculum, sometimes (though not always) very lightly staffed. But their existence, and rapid growth, shows that even schools that largely do what they've always done are making at least a little room for change.
So what does all this mean?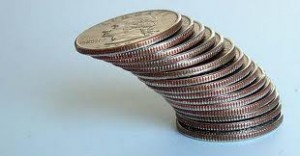 I think it means a big change is coming. It's arresting to think that the classical music crisis has been with us for more than 20 years. That means it's lasted longer than the Vietnam war, the war in Iraq, or the Great Depression of  the 1930s. Which means it's very serious.
[Here are ways to date the crisis. I started teaching my Juilliard course about it in 1997. In 1993, the American Symphony Orchestra League (now the League of American Orchestras) published a report called Americanizing the American Orchestra, which called for change. And since the conversations that led to the report had been going on for several years, I'm comfortable saying that the crisis — or the first awareness of it — dates from late in the 1980s. The Americanizing report seems entirely harmless now, full of things that everybody now agrees on. But it was ahead of its time. It was attacked by the then chief classical music critic of the New York Times, and the League — spooked by the attack, and with internal opponents of the report now strengthened — buried it.]
Of course the crisis gets debated. It's still possible to find people — like Bruce Ridge, the chairman of ICSOM, one of the musicians' unions — who say in public that the crisis isn't real.
But those debates, I'm now convinced, are quickly getting pointless. That the crisis is real — and severe — is plain to most of us. It's also clear that change is sweeping through the field, though most of it, as I've said before, has never been catalogued, so most of us don't know how much of it there is. (For a quick introduction, you can read a list of changes in classical music that I prepared for my Juilliard course.)
But now comes something else — a thoroughgoing consciousness of crisis and the need for change from people in top positions at leading (and so far orthodox) classical music institutions. They don't talk about this publicly. They may not — yet — have formulated plans for making changes. But they're convinced the old game is over, and that change must come.
If I've run into four examples of this in the last couple of months, without looking for them, without working my contacts or surveying the field, how many more must there be? I'm going to guess — and I think I'm right — that classical music is honeycombed with people, ranging from students to CEOs of top institutions — who think it's time for change. But many, maybe most of them haven't yet gone public. So what you see, if you look around the field, is the old ways still persisting, and changes still coming at us from what looks like the outside.
I think that's going to tip. I'll rashly guess that, sooner than we think, change (even drastic change) will be the norm, and the people doing things the old ways will look like a minority. All it takes is for the people who say in private that change is needed to go public, in a major way.
And why won't they? As they know better than anyone, the survival of their institutions is at stake. So let's look at the first of my bullet points above, the major US classical music institution whose CEO and board chair think that what the institution does is obsolete. The previous CEO used to say, in my hearing, "We have to do something." Without, God bless him, saying why, or what should be done. His successor now says he's selling a product from a long-dead age.
What's next? Unless the crisis, by a miracle, just disappears, the costs and risks of not changing will swamp the costs and risks of change. And so this man's next step will be some form of public acknowledgment of what he says in private (maybe not as strong, but surely unmistakable). Combined with what you have to have, if you say that things are badly wrong, a thoroughgoing program for change.
This is the tipping point that I see coming. For classical music's sake, I hope it comes quickly.