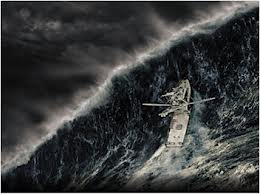 I'm sure this is something we all know about — the management/musician disputes that have hit one orchestra after another,  leading to seasons not starting on time, with no clear sense, in some cases, of when they ever might start. Tony Woodcock (president of New England Conservatory, and former CEO of the Minnesota Orchestra) in a blog post mentions Atlanta, Minnesota, Chicago, Indianapolis, the St. Paul Chamber Orchestra (where all concerts to the end of 2012 have been cancelled), and Jacksonville.
To which we can add Spokane, where a strike was called Friday. And Delaware, where the season had been cancelled, but now is reinstated.  And Seattle, where a strike was averted.
And of course also Detroit, which had a near-death experience. And Philadelphia, which declared bankruptcy. And Columbus, Ohio,  where musicians without recriminations accepted drastic pay cuts. And New Mexico and Syracuse, which went out of business. I'm sure there are more orchestras in trouble, orchestras that Tony didn't mention and that I don't know about.
So why is this happening? What we see, as Tony rightly says (with great frustration), is recriminations. Musicians furious at management, management furious at musicians. And somehow, in this furor, we've missed the real issue. As if, in recriminations about rebuilding in the wake of Sandy, all parties forgot that there had been a hurricane.
What's the hurricane for orchestras? A great financial crisis. I know that some musicians dispute this, as if (and this gets said in so many words) management just makes the whole thing up, to get an excuse to cut musicians' pay. Or else orchestra managements (I've seen this said, too) are just incompetent, and aren't selling enough tickets or raising enough money simply because they don't know how to.
All of which begs a rather crucial question: Why now? Why, right now, do managements want to fake financial crises? Why, right now, should so many of them be incompetent. We've never seen a crisis like this for American orchestras, not in the Great Depression, not in the late 1960s, when in the wake of the expansion to 52-week seasons (and an increase in musicians' weekly pay), the big orchestras faced a financial hole so huge they thought they'd go out of business. That sounds serious, but none of them (as far as I know) cancelled any part of any season, and soon enough they found a solution, which was to develop the professionally-run fundraising orchestras have now. (As I discussed in my last post.)
So there has to be a crisis now, a real one. Or else why would all of this be happening? Maybe orchestra managements always have been evil, maybe they've always been incompetent. But never before have they demanded the kind of cuts they're asking for now.
And managements, too, have a lot to answer for. Mostly they seem only to see the short-term problem. For which the solution is cut! Cut! Cut! Which in fact might be necessary now, but where's the long-term vision, the reason for cuts, the reason for thinking there's a future — a workable, sustainable, even fulfilling one — beyond the cuts?
I'd say there are three reasons why the crisis is hitting us right now. First, the economy. That's going to hurt orchestras, no matter what else is going on.
But it's not the only thing going on. The second factor, as I see it, is the cost disease, a principle of economics that divides the economy roughly into two parts. One part (very roughly speaking) is manufacturing companies, which over time show gains in productivity. GM can, over time, produce more cars while paying less to make them, especially in labor costs. And the other part of the economy is made up of service organizations — the classic examples being hospitals, universities, and orchestras — which don't show productivity gains. You'll always need the same number of musicians to play a Mahler symphony.
But meanwhile service organizations have to — at least approximately — match the pay increases workers in the other sector get. And they have other expenses, which keep increasing. So they fall behind economically, and, over time, keep needing more money than they had before, simply to stay in the same place. (Which is why college tuition and healthcare costs have gone up so drastically in the past few decades.)
This, added to the economy, gives orchestras a double whammy. They're always behind the financial eight ball, thanks to the cost disease. And now the economy hits them.
And then there's the third factor — decreasing interest in classical music, at least in its traditional forms. Of course I've discussed this many times in my blog, so I won't go into great detail now. But the loss of interest — or cultural relevance, or however you'd like to put it — is shown in many ways. One is the dramatic aging of the audience, from a time, 60 years ago, when half of it was under 35 (or at least that's what one key study showed; there are others, with similar results), to now, when it's quite a bit older. The older people in the audience aren't being replaced, as they are. Or at least aren't being replaced in anything like the numbers we're used to seeing.
And a second sign of loss of interest is a longish-term decline in ticket sales, not reported publicly, but (according to my private sources) very real.
So this is a triple whammy, a perfect storm. Take an enterprise that's always challenged financially. Add a crippling economy. And then on top of that add an ongoing loss of interest in what the enterprise does, which hits in very specific ways — declining ticket sales, a declining donor base.
Add these things together, and you've got major trouble. Which is exactly what we're seeing.