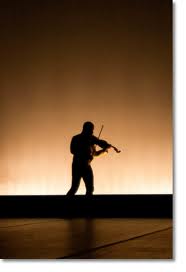 Now it's time to return to the main business of this blog, which of course is the future of classical music.
And also to return to something I stressed before my vacation, which is that the main business — the highest priority, the central focus — of people in our field should be to find a new audience.
This ought to be a no-brainer. As things are now, the old audience isn't being replaced, or at least not in anywhere near large enough numbers to sustain classical music institutions at the size they are now. Or to give smaller groups and solo musicians enough audience to survive.
Teaching classical music in our schools  — for so many people the beloved solution — really isn't much more than a dream. There are four problems with it:
How are we going to get classical music taught all over the US (limiting myself just to the situation here), when, first, interest in classical music has declined, and, second, money is short? My town of Warwick, NY closed one of its elementary schools last year, because of the economic crisis. This year it cut back so much on schoolbuses that police warned everyone driving a car to be careful of kids walking either to school, or to schoolbus stops that used to be much closer to their homes. With this going on, is Warwick suddenly going to start teaching classical music?
How are we going to get people to agree to music education that highlights classical music  — a genre with an almost entirely white audience — in an age of growing diversity, with an emerging nonwhite majority?
Why do we think that teaching kids classical music will turn them, later in life, into a paying classical audience? Back in the '60s, classical music was widely taught, but that didn't stop kids from rejecting it, and exploding toward rock instead. Why are kids going to reject the exciting, creative, deeply artistic music of our current culture, to prefer something we think they should like?
And even if, in spite of the last three points, classical music spreads widely in our schools, and does produce a new audience, it'll take decades before that new audience is large enough to make a difference. We don't have that much time.
So we have to find a new audience now, in other ways. Which means (as I've written many times before) that classical music will have to change, because our culture has changed. Old-school classical performances won't, for the most part, speak to our current world. We have to find new ways of doing things.
I've got a four-point proposal, for things that anyone presenting classical music should do. It'll be in my next post.