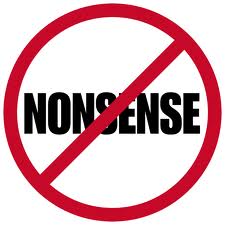 Too many people in classical music talk like this.
I'm thinking of Daniel Barenboim, quoted about his latest recording of Beethoven's symphonies, a project he and his people call "Beethoven for All":
Many people feel or think, without really knowing, that music is somehow elitist – that it is for people who can afford the money and the time; it's something that has only to do with leisure. But music is not elitist. On the contrary. Music is not only not elitist, music is universal. Even though all the great composers of the past are European, music doesn't speak only to Europeans. (I was born in Argentina; if I were limited to "my" music, I could only play tango!) This music, although it was written by Beethoven in Bonn or in Vienna, speaks to people in Ramallah, in Australia, and everywhere else. This is why it is not elitist. Music is for all, for everybody – everybody who opens their mind and heart to it. It needs that curiosity, and it needs attentive listening, but then it's for all. And if you ask people who do not think of themselves as musically inclined: "Who do you know?" They all say, "Beethoven." So if we want music for all, then it must be Beethoven.
Barenboim means to be noble here, and all-encompassing, reflecting (among much else) his work with the West-Eastern Divan Orchestra, with whom he made these recordings, and which of course is made up of Israeli and Arab musicians, meeting peacefully to play.
But note what he means by "music" — classical music (except for that fleeting mention of tango). The music that's thought elitist but isn't, is classical. Likewise the music that's universal, the music that doesn't speak only to people from Europe. The people who don't think they're "musically inclined" are people who don't think they know classical music.
It's as if no other kind of music mattered, or could speak to millions or billions of people, could speak to and for humanity. As if the only people "musically inclined" are those who do know classical music.
This ]is nonsense. And, as I said, too many people in classical music — some of them smart, open-minded, culturally aware — find themselves talking this way. In all innocense, usually. They don't mean any harm.
But talking this way is dangerous. If, that is, you want a new audience, you want classical music to survive. Because you go out in the world, out among the people we want to be talking to, and you find that they most definitely are musically inclined, only the music they're inclined to isn't classical. And that this music speaks to their hearts and their souls. That they talk about it with great intelligence. That it echoes and shapes their lives.
Just look at what Chris Richards, the pop music critic at the Washington Post, wrote about the almost universal appeal of Bruce Springsteen, the one musician who, Richards says, touches nearly everyone in Washington's political world, the one who crosses party lines, the one no one speaks badly of.
(While others in DC and elsewhere would get annoyed, reading this, because Spirngsteen doesn't mean a thing to them, and other nonclassical music speaks to them far more.)
Go out in the world and talk the way Barenboim does, and people will think you're crazy. Or, if somehow they believe what you're saying, they'll be intimidated. Since you're telling them the only music that matters is a kind they don't listen to. And that if they don't listen to it, they're not "musically inclined."
Such an insult. We have to do better than this. Which is why the first of my four keys to the future is "understand and respect the culture outside classical music."
(That tango moment, by the way, is pure nonsense. As if Argentina weren't a thoroughly western culture, with a long history of — just for instance — stellar opera performances.)