And now to some specifics — how classical music programming (repertoire) could change, in the new world we'll be in when we've found a new audience.
Or, of course, how we'll need to change what we offer, to be part of the culture our new audience lives in.
I'll describe a concert I saw at the University of Maryland, created by students at the National Orchestral Institute (NOI). It shows one approach.
But before that, a word about Boulez and Godard, in my last post. I said Boulez, the leading advanced musician in '50s and '60s France, wasn't part of the cultural change going on there. But Godard, one of the leading filmmakers, was very much part of it. I showed why that was.
My point, though, wasn't to say that classical music needs to be at the forefront of change. Instead, it'll fall all over the change spectrum, just as anything else does. There were plenty of movies coming out in Paris or Hollywood in the '60s that were entirely conventional. Plus plenty of books, paintings, poems, plays, whatever.
My point, instead, was to illustrate a failing (as I see it) of classical music in our era, that when the culture does change, classical music mostly doesn't take part. Concert halls don't reflect the culture changes (as movie houses, even mainstream ones in the US, quickly did, once the film revolution of the '60s hit). And, most important, people swept up in the new culture don't find much in classical music that's swept up with them. So they turn to other arts, and to popular culture.
And yes, there are exceptions. Minimalism, when it emerged in New York in the late '60s and '70s, was very much in tune — very much part of — a larger explosion of new art, which by the '80s had become fairly mainstream. But this is the exception that proves the rule. Minimalism sprung up outside the classical music world, and when people inside the core of classical music started to notice it, they mostly denounced it. (A long story, which I was right in the middle of. And a story worth telling, at some other time.)
So now the NOI. For a few years, there's been an activity at the NOI (and also at the Symphony Orchestra of the University of Maryland School of Music) called "New Lights." It's about change — about finding new ways to give orchestra concerts.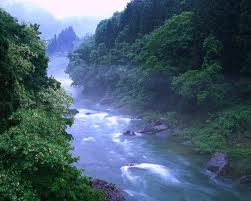 And each summer, students are given a concert to produce on their own. I was involved the first time this happened, and blogged about it happily. The students were given some pieces to play, but told they could add anything, and present the pieces any way they liked. The pieces were new music, including a Leon Kirschner string quartet, parts of Elliot Carter's Eight Etudes and a Fantasy for wind quartet, and John Adams's Chamber Symphony. (They had to learn all this on their own, without conductors or coaches, a fabulous teaching idea.)
If you follow the link, you'll see how they produced this. Adding improvisations and rock arrangements, and talking about the Carter with such enthusiasm that the audience whooped and roared.
Moravec and more
For this year's New Lights event, the students were given just one piece to do — Paul Moravec's Brandenburg Gate, a piece that takes off from Bach's Second Brandenburg Concerto, using almost the same instrumentation. (Clarinet replaces oboe, though — parenthesis here — using bass clarinet as well changes the color of the music so strikingly that we're far from Bach's sound world, farther away even than Moravec's thoroughly modern harmony takes us.)
So to build a concert around Paul's piece, the students came up with this:
the first movement of the Second Brandenburg, but (as the program put it) "the clever substitution of vibraphone for the trumpet).
the ghostly second movement of John Cage's String Quartet in Four Parts, played from the balcony
Arvo Pärt's very quiet Spiegel im spiegel, played both in the balcony and onstage
an improvisation, begun by the musicians on stage singing quietly, with the audience invited to join in: "Choose any tone and sing it (vocal quality does not matter). When you run out of breath, take another and choose a tone that you think will add to the sounds already occurring."
and finally Brandenburg Gate
(Go here to see the printed program.)
How well did this work? I couldn't praise it enough (except for the trumpet substitution; I'll save my thoughts on that for the end). The Bach was happily played, especially by the oboe soloist, who radiated joy, musically and physically. And it's almost always good to hear Bach.
The final chord of the Bach was a surprise. Instead of sustaining it, or letting it end, the strings did a soft glissando downward. Completely unexpected! But quiet — not at all blatant. This was a transition into the ghostly Cage piece. And who knew the music would come from the balcony? That was a surprise, taking off from the surprise of the glissando, moving us onward.
The Pärt was a moment of quiet, keeping us in the balcony, but also leading us back to the stage. So we moved onward more.
The improvisation, of course, was also a surprise. The program said it was coming, but how could we know that the musicians would sing, and sing so quietly, with such a sense of silence surrounding them? Then, when we all joined in, we had communion, stage and audience (and balcony) together. (People who know Pauline Oliveros's pieces for group singing or humming know how fulfilling — inspiring, even — this kind of sung improvisation can be.)
During the singing, a transition began. To quote from the program again:
In the final minute [of the improvisation], short rhythmic motives derived from the Moravec work will begin to be heard played by instruments on the stage and around the hall. On a cue the Moravec will begin.
 And then we had propulsive, thoughtful Moravec, with the audience whooping and cheering at the end. The concert lasted little more than an hour, but felt thoroughly complete. It was a journey — one of the best things about it was (as I've described, bit by bit) the flow from one piece to the next. I was always surprised, always delighted.
And I forgot to mention one other thing, that maybe didn't work quite as well, but fit so well with the rest. The plan was to make a transition from the lobby outside the concert hall, into the concert. So when it was time to begin, students in the lobby started to clap, in rhythms (as it turned out) suggested by the Second Brandenburg. While clapping, they led us inside, and then other musicians, on stage and elsewhere, started to clap. This didn't seem quite as well formed as the rest of the concert — the clapping seemed tentative — but still was a nice idea.
Some people, I'm sure, would wish that all of the Bach had been played. I, too, was eager to hear the second and third movements — until, that is, the glissando was heard, and the Cage began. Then I was swept into something new.
So stopping just after the first movement worked, and had one more virtue: It focused the Moravec as the concert's climax, its three movements serving to bring the flow to a decisive end.
But of course if anyone wants the complete Bach, the solution is easy: Listen to it on your own (as I did, a day or so afterward). Or, better still, design your own concert, working the way you want a concert to work, in which the same kind of flow and surprises might happen, but the Bach is programmed complete.
I don't mean to say that all concerts need to be this short, or this strikingly reconceived. Rather, my point is that if we let ourselves do what occurs to us, the mere fact that we're citizens of the present day will mean that our concerts will take a contemporary shape. All kinds of things will emerge, including this program, which seemed — at least to me — about as perfect a way to play classical music for a new audience as I've ever encountered.
This is also how to proceed, if we want to be at the forefront of cultural change. If we're producing concerts that answer our needs — changing, when we need to, traditional classical formats — then when we're having cultural change, that change will naturally be echoed in the concerts we produce. Without anyone having to plan for it.
[Personal interlude: When I got to this point, our nanny came back from the playground with the baby. I'm in a room right by the front door, and when he saw me, he gave me a grin. So I stopped to take him and hug him. He hugged back. We ended up on the floor playing, the three of us, Rafa grinning the whole time. He's nine months old on Sunday!]
So about that trumpet, or lack of it. One thing Bach is very good at is writing for instruments in the most tasty way. The instruments in his pieces always do what comes naturally for them, and he makes sure that they're heard. Take the last chord of the first movement of the First Brandenburg. Since he's using horns, which aren't in the other Brandenburgs, he doesn't blend them, in that final chord, with the other instruments. Instead he puts them in their striking lower middle register, shouting out a tangy major third. So you know they're there! "We're horns, hear us roar."
Same with the trumpet in the first movement of the Second Brandenburg. Not an instrument that blends easily with the other soloists, flute and violin, or with the body of strings in the background. So Bach doesn't try to make it blend. Everything it plays is designed to stand out, even if it's a short bit of rhythmic accompaniment. Then it stands out as accompaniment.
Here's a Spotify link to a fabulous performance of that movement — buoyant, savvy, with each phrase aimed exactly where it ought to go — by Concerto Italiano. Just as each phrase is aimed in the right direction, each instrument is perfectly placed. So you always hear the trumpet, and can feel the truth of what I'm saying.
A mallet instrument just can't do what the trumpet does. It's retiring, at least with all the other instruments. So the substitution all but took away the trumpet part, instead of bringing it to some kind of new life. It would have helped, maybe, if the player had pointed the rhythms more vividly, and also looked more vivid, drawing our eyes to him, so that maybe our ears would follow. But, as rendered at this concert, the trumpet substitution wasn't a success.