My last post got a bigger, happier response — here, and on Twitter and Facebook — than anything I've written in many months. So here's more.
A quick summary of what I'm going to say: The classical music business loves to do advocacy (which we also see being done for the arts generally). Which means going out in the community and trying to show we're valuable. But if we filled our halls with an excited new audience, we'd have nothing to prove. And our future would be secure! So why isn't that our absolute highest priority?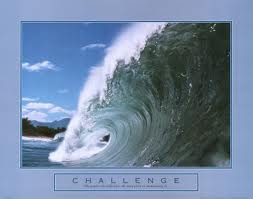 In my last post, I outlined some history. Once nobody doubted that classical music had transcendent value, and transcendent importance in our world. But at the same time, classical music had a kind of everyday popularity it doesn't remotely have now.
So what's been our reaction to that? Well, looking at the largest picture, classical music is evolving, changing, creating new ways to function, new ways that make it fit with the culture that's changed so much around it.
But at the same time, we've in many ways gotten rigid. (Understand that I'm painting a broad picture here, and that everything I say has nuances I'll for the moment leave out.) What Joseph Horowitz calls the "sacralization" of classical music began generations ago, but it picked up steam after World War II, and especially in recent decades. I can put what happened very simply: the more classical music lost public support, the more some people in the field insisted that what we do is special, beyond everyday understanding, and in fact beyond the understanding of the people we're trying to reach (if we want to find a new audience).
Some aspects of classical music performance turned into fetishes. Silent listening, for instance. As I'll show in a later post, there's dismay, even outrage, if someone suggests that audiences could be more relaxed, could respond spontaneously, could even tweet their reactions to the music. To name just a few things that might happen.
And the horror of popular culture — aka the horror at the ways our larger culture has changed, the things that now make classical music very distant from most peoples' lives — this horror also has grown. So that denunciations of popular culture have become a common part of classical music advocacy (and arts advocacy in general). It doesn't seem to matter that these denunciations are wildly inaccurate. Ignorant, in fact. They're trumpeted as if they were inescapable truths.
Now, I'm sure that only a minority of people in our field play this kind of hardball. But they're a vocal minority, and in one way their views have spread pretty widely. Many people, it seems to me, want to fix classical music's problems without having classical music change.
And so they propose remedies that don't involve much change. Music education, for instance. If only we can educate children to understand and love classical music, we'll have a future audience. Doesn't seem to matter that this is wildly unlikely, for many, many reasons. But start with this one. If the problem is that our culture doesn't value classical music enough, how are we going to get classical music taught in all our schools? Why do we think people who don't value it will create a classical music curriculum all over the US, especially when money is short, and schools are not adding things, but cutting back?
There's much more to be said about that, but how about other things that people are doing? Connecting with communities. By, for instance, generating support for food banks, which orchestras did a little while ago. Or doing outreach to schools, to minority neighborhoods. Or building ties to community organizations. Or arguing, in any available public forum, that kids exposed to classical music (or to the arts generally) have higher test scores? Or that classical music institutions — orchestras, opera companies — generate economic activity, income for downtown businesses?
The League of American Orchestras has a nice term for this — they want to build the "public value" of orchestras, the sense that having an orchestra is a good thing for a community.
And, surely — in the most general terms — having an orchestra really is a good thing.
But how do we argue for that? In my view, if we do good things in the community — supporting food banks, working with community organizations and local businesses — we may well do good, but we're evading the central issue, which is that people don't care to come to our performances. Maybe, after many years, we'll get at least some people to come, as they get to know us better.
But we're not addressing the central issue. This may seem harsh, but I'll say it anyway. Why don't we just offer to mow peoples' lawns? Babysit for their kids? Wash their cars? We're almost apologizing for ourselves. "Yes, we know you don't want to come hear us play, but we're good people! You'll like us!"
And as for more hardball advocacy — we improve your kids' test scores! we generate income! — these arguments have a fatal flaw. Other people come along and say what they do improves test scores even more, or generates even more income. The income-generating argument has problems anyway. Economists aren't impressed. One, quoted to me by a social scientist friend, said it would make just as much sense to boost prostitution, that this, too, would generate income for a community.
And the public also isn't impressed. When the Syracuse Symphony started to go out of business, the Syracuse newspaper ran story on the orchestra's problems. In the story, people were quoted saying how much income the orchestra generated for the community, putting a very high dollar figure on it. Cut now to the online comments on the story, which were blistering. People overwhelmingly didn't think the orchestra should be supported, and when they reacted to the economic claims, were more blistering still. If the orchestra really was so potent, as an economic force (they asked), why was it so short of cash?
You can agree or disagree with the reasoning there, but you can't deny the fury the commenters felt.
So all these ideas of how to restore classical music are — it seems to me — gigantically fraught. And, again, they sidestep the largest problem, which is that we're losing our audience. (Or, more precisely, mainstream classical music is.) So solutions that don't address this seem like the wrong solutions. Especially since all the goals of outreach and advocacy would be 100% met if we filled our halls with a new, excited audience.
How many times do I need to say this? I understand that it's a radical thing to say, but isn't it a no-brainer? Fill the hall, get new people excited, get them coming to concerts, and nobody doubts the public value of what you do. Nobody doubts you're good for your community. Nobody doubts — if, as of course is the case, your ticket-sales income isn't enough to keep you going — that you deserve public and private support.
So why isn't building this audience the highest priority classical music institutions should have? Why are grants announced, supporting community initiatives, but saying not a word about building an audience? One reason, I think, is that people don't believe an audience different from the present one can in fact be built. But then aren't they saying that classical music will die?
Though I also think people understand — deeply, if unspokenly — that performances will have to change before a new audience will come. And those changes scare people. Won't we debase ourselves, lose everything that makes classical music great?
Cut back now to what I said about rigidity. And the fear, which pervades so much of the debate about classical music's future, that we're in danger of losing something.
Which now is my cue to say that I now — of course! — will be accused of saying that the audience is all that matters, that we should sell our art down the river, and do anything that'll attract a crowd.
As anyone who really knows me will tell you, that isn't remotely what I mean. In fact, I mean just the reverse. I think a lot of what we do — because of our rituals, our rigidity, our sense of entitlement, our sense of superiority — seems off-putting, and in fact dumb.
So we have to be smarter. More challenging, More adventurous. Better, in countless ways, than we are now. I'll give some specifics in future posts.
Added later: I know there are also practical reasons why classical music institutions don't make a new audience their highest priority. For the moment, they depend on the old audience, both for ticket sales, and for funding. They can't neglect that. They know, too, that the new audience — if it's younger — won't donate anything near the amount the current audience does. I might say, then, that these institutions should go down two tracks at once, tending their existing audience, while building a new one. But that's hard. They're just about maxed out — even the biggest institutions — maxed out in spending, and in staff time and energy.
But still it has to be done. They'll have to find a way to do it. 
Footnote: I've said here and elsewhere that music schools  — instead of, or alongside, encouraging students to do community outreach — should be encouraging students to reach an audience of people like them, people their own age. Schools in fact should have programs that teach students how this can be done. 
When I said this on Twitter yesterday, I got a wonderful response from Jade Simmons, who made my day by saying:
"PREACH Rev Sandow! It's nice 2 come on stage & see urself reflected in the audience!Artists, Find ur tribe & get'em 2 ur concerts!"
There's such profound truth in that.