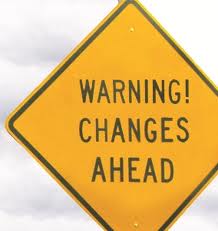 In my last post, I said that classical music needs a huge change. And the change will have to be radical. Classical music needs to lose its sense of entitlement, the belief many of us in the classical music world have that classical music is supremely important, necessary for any civilized society, and therefore has to be supported — financially, by our schools, and in many other ways.
To see why I think this, go back a generation or two or three, let's say to the 1940s and '50s. Classical music, back then, had a working ecosystem. It was regarded, pretty much universally, as unrivaled serious art. Unrivaled, at the very least, by anything else in music. It was thought to be lofty, profound, something that lifted us above everyday life.
And yet at the same time it was popular, in ways we can hardly conceive of now. Classical stars — Jorge Bolet, the pianist, and Leopold Stokowski — became Hollywood figures. The classical audience was young, no older than the population at large. New operas ran commercially on Broadway. A survey of college students, conducted in 1954 to find out their musical taste, asked them who their favorite composers were. And they had favorite composers — Beethoven and Debussy.
NBC created an orchestra for Toscanini (the conductor hyped as the greatest musician who ever lived), and broadcast his concerts, with commercial sponsorship. As late as 1962, Life  — one of the most popular magazines in the US — commissioned a piano piece from Copland, and printed it for readers to play.
There's much more of this, for anyone who wants to look up the history. And what's crucial to understand — I can't stress this enough — is that the belief in classical music's transcendent value and its popularity went hand in hand. They supported each other. It was easy to claim transcendent value for classical music, because so many people agreed that it had that value.
And the belief in its transcendent value made people want to hear it. Thus the music appreciation movement of the 1940s, which wasn't created by classical music institutions looking for converts. Instead it responded to a widespread social need — people, all on their own, thought they ought to like classical music, and wanted to learn about it.
So nobody, in those days, had to argue — as people do now — for classical music's value. Orchestras didn't have marketing or development departments.  (The development department — for those new to these discussions — does fundraising, and, in the US today, is typically the largest department in any large classical music institution.) Selling tickets and raising funds for the most part came easily. Sometimes all you had to do, to sell tickets, was send your subscribers a letter, saying that now it was time to resubscribe.
But then our culture changed. The Sixties dawned. (Though you can argue that the process of change had started much earlier, maybe just after World War I.) Our world grew informal, and also spontaneous, in ways that classical music didn't adapt to.
Popular culture — starting with films and music — began to be serious art. Again classical music didn't adapt, and as time went on, grew more and more distant from the culture at large. Its audience started to age, a process that may have begun in the '60s (a 1966 study of the performing arts shows an older classical music audience than studies done in 1937 and 1955), but certainly sped up in the '70s.
By the end of the '80s, the percentage of the classical audience 30 and under had fallen in half. Year by year, decade by decade, the situation we see now began to emerge. The classical music audience is old. The people in it, those in their 60s and older, came to classical music in the days before all this happened, when classical music still was popular, and its audience still was young.
This audience is going away. It won't be replaced, or to be more specific, it won't be replaced by any large number of people eager to hear classical music as it's mostly performed now — in silence, with musicians in formal dress, and a focus on masterworks from the distant past.
But still the habits of the old ecosystem persist. We still insist that classical music has transcendent value. In fact, we insist on that more than we ever did. Many of us cry out in dismay when someone suggests that the classical audience could be more lively, as if listening in absolute, immobile silence (something unknown in Mozart's and Beethoven's time) were not just a custom, but a God-decreed mandate.
We go out in the world, seeking support, both for our transcendent value, and also for the benefits classical music allegedly brings — higher test scores, income for downtown businesses. But, no matter what argument we might use, what we're really saying is that classical music has to exist, has to be funded, has to be taught in our schools. And often along with that we say that popular culture is toxic.
We have to stop doing that. All of it. It never will work. It makes us look, at the same time, elitist and weak. Out of touch. Not very smart.
Advocacy, as we practice it now, has to stop. Or at least be curtailed. And be replaced by a drive to find a new audience. Which I know we're concerned about! I know that classical music is changing, that cracks have appeared appeared in its habits and structures, that new ways of doing classical music — adapted to today's culture — have sprung up (mostly outside the classical mainstream).
I know also that at least some of the old ways need to still be maintained, because the old audience still exists, and classical music institutions still depend on it for ticket sales, and funding.
But times have changed. The old ecosystem no longer works. The existing audience will vanish. We have to adapt — and the only adaptation that's going to work is putting the search for a new audience right at the heart of everything we do.
Coming: why advocacy doesn't work. Proof that we're not yet adapting. And many, many signs of our times — new trends in our culture, which classical music needs to embrace, and changes that show how some of us are (and bravo for them) are doing that.