There's a quite a lot to read on the changes in our culture, the ones I've been saying that leave classical music behind. For instance:
The section on nightlife from Richard Florida's well-known book, The Rise of the Creative Class. 
Florida describes people whom he thinks are central to any city's economic growth, young, smart, curious, creative people, the people corporations would most like to hire. Florida's thesis about how crucial to economic growth they are has been disputed, but his description of them sounds exactly right to me.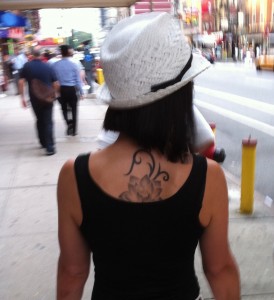 What do they do at night? They avoid "big box" entertainment, and instead seek out varied nightlife — clubs, galleries, theaters — where they can meet artists and explore diverse offerings, things that feel authentic and spontaneous. Florida mentions local bands, a dance troupe from Senegal, or a small-theater production of an 18th century comic play. Right at the start of this section, he says that symphony, opera, and ballet performances aren't a draw.
I've assigned this in my Juilliard course on the future of classical music. It's clear that the creative class — as Florida evokes them — won't be going to classical music events, as we present these now.
(There's an updated version of the book, just out. I'm eager to read it. As soon as it's available on my Kindle…)
The Mansion on the Hill: Dylan, Young, Geffen, Springsteen, and the Head-on Collision of Rock and Commerce, by Fred Goodman
Talks among much else about how pop record labels had to hire new staff in the Sixties, because their existing people didn't like or understand the explosion of new kinds of music. And also didn't understand that music's new audience. (Much the same thing happened when I was first in the pop music business, at the end of the '80s. The explosion wasn't as large as the Sixties one, but still, record labels were hiring recent college graduates because their existing staff didn't understand the new alternative bands.)
Pictures at a Revolution: Five Movies and the Birth of the New Hollywood, by Mark Harris
One of the most important books on our cultural change. We now accept films like Bonnie and Clyde and The Graduate as classics, but when they were released, in the '60s, they were revolutionary. French avant-garde films — Truffaut, Godard — influenced film fans in the US, some of whom then went to Hollywood, and turned things upside down. How big was this revolution? Gigantic. The film critic's association split in two. The New York Times fired its movie critic, because he didn't understand the new films. Time magazine (then hugely influential) first panned Bonnie and Clyde, and then — can you imagine this? — published a lengthy retraction. Times were changing, and popular films now could be subtler, more sexual, more artistic, and more layered in their view of right and wrong.
"Say You Want a Revolution" (by me)
My piece for Symphony magazine about the Mark Harris book, and its implications for classical music. Suppose classical music had had a revolution in the '60s like the one in film. Would our audience now be young?
A passage on music from John Seabrook's book Nobrow: The Culture of Marketing, the Marketing of Culture
John Corigliano recommended this book to me, and I'm sure to others, too. If I'm remembering correctly, he saw it as a wakeup call, something to show people in classical music how far the culture moved away from them.
I've assigned an except in my Juilliard course, and you can find some of it in a collection I prepared for the students, of thoughts about the nature of classical music. Seabrook, a writer for the New Yorker, grew up in a suburban family, and assumed that, like his parents, he'd be going to the Met Opera and the New York Philharmonic when he was grown up. Instead, he goes to see the Chemical Brothers at clubs. With marvelous evocations of what those clubs are like, and what the classical department of a big record store looks like to someone who doesn't listen to classical music.
"Artistic Expression in the Age of Participatory Culture: How and Why Young People Create," by Henry Jenkins and Vanessa Bertozzi (a chapter in Engaging Art: The Next Great Transformation of America's Cultural Life, edited by Steven J. Tepper and Bill Ivey)
Rather jaw-dropping — the art younger people, including teens, come up with on their own. Hard to doubt, after reading this, that we're in a new culture, and that the top-down assumptions of our classical music world (these are the masterworks, this is what you should think about them) just won't fly anymore.
[Added later:] Everything Bad Is Good for You: How Popular Culture Is Making Us Smarter, by Steven Johnson
How could I have forgotten this lively and seminal look — quite provocative to high-art purists — at how smart popular culture has gotten? Of course, the intelligence of popular culture is taken for granted by most people these days. (I've read, for instance, a discussion of why IQ scores have been going up, which offers the growing intelligence of popular culture as one explanation. And notes that this is something everyone knows about.) And especially familiar is the intelligence of much popular music — so familiar, in fact, that Johnson says he doesn't need to discuss it, because it's something everyone knows. Which I think is a shame, because it makes this book less persuasive for those who need to know popular culture better. But still the book is invaluable. (And its main title — Everything Bad is Good for You — of course is ironic.)