This was one of the happiest times I've ever had as a teacher — an exercise in my Juilliard course on the future of classical music, in which my students took some first steps in branding themselves. This worked so well that I have great hopes for the branding workshop I'll be teaching next week for professionals. (And — by the way — I've got enough interest to make a second workshop possible, if just a few more people sign up. Email me!)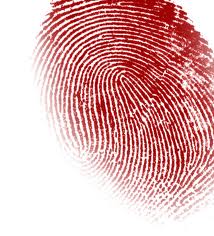 Here's what happened. Of course we're not talking about commercial branding — slick slogans, snappy graphics. We're talking about defining who we are, as people and as musicians, and then communicating that, as a step in getting people to care about what we do.
The students responded wonderfully. One brought photos of the wilderness in Canada near where she grew up. There was one town nearby, she said, and then — 4000 miles to the north pole. The silence of the landscape formed her, she said. And now that she's a violist, she loves playing inner voices, quietly adding to the music, without standing out from it.
We all, I think, were touched. And that was a brand all but ready to go. It's easy to see how this student could design a website showing and saying what she showed and said in class.
Another student, a bass player, at first said he couldn't brand himself, because he doesn't think the bass is a solo instrument. I could argue with that; I think solo bass performances can be gripping (and also fun), and this student (to judge from a video I've seen) is a lively solo performer.
But that's OK — he can be what he wants to be, and the whole point of branding is that it helps you be what you want. So he decided — having taken our discussions seriously — to brand himself as an ensemble musician, someone supportive and sensitive, someone who looks for truth in music. And so branding was helpful to him. It helped him not only sell himself, but also to better understand who he is.
Another student, a violinist, said she thought of herself as a philosopher, a child, and a rebel. She had a striking drawing someone made of her, which conveyed these things. But she also could use photos, carefully chosen. (Maybe like the photos on Viktoria Mullova's website, which show a person, someone you'd be drawn to talk to. And of course you'd want to hear her play).
A baritone in the class boldly offered images of Frank Sinatra, Superman, and James Bond. And also a Monet painting. I think it's fair to say that his branding isn't formed yet, but the direction he should take is clear. Without literally evoking Superman (someone else's trademark) or Sinatra (he loses, if anyone compares him to the man), how can he brand himself as heroic, maybe brash, and sensitive?
And finally there was a flutist, who's been working part-time for the company that makes the wildly successful iPhone Ocarina app. She's graduating, and now will play the ocarina full-time. So that's a brand! But really she wants to brand herself, in her words, as "a renaissance person," someone who plays guitar and banjo, writes her own music, and does her own art.
She brought art that she'd done, and — again thinking of the web as a likely place for branding — could easily use it on a website. She'd also like to brand herself as someone who could talk to other flute players about doubling (playing other instruments besides the flute). And as someone who might inspire other musicians to think that they, too, could do many things.
All of which would flow directly from her grand. And which led to a discussion about how sad it is that music schools, for the most part, still don't encourage students to lift their noses from the grindstone, and go in unconventional directions. Though the growing emphasis on entrepreneurship may well change all that.
Which then shows why branding and entrepreneurship are closely tied together. And, again, why branding is so powerful an exercise. You might start by thinking it's just cheap, commercial lying, but you end by going deep into yourself.
Anyone who wants to do this work with me can take my branding workshop. Email me!