I'm amazed, truly amazed, at some of the pushback my recent posts have gotten.
And maybe what amazes me most is the idea that we're going to hurt orchestras — and all of classical music — by talking about things that might be bad news for the field. Such as financial trouble, or declining ticket sales.
Why do people say that talking about bad news will hurt us? Because — allegedly — it will scare away our supporters, especially those who give us money.
Amazing. If we believe that, then we believe:
(a) that our supporters (ticket buyers, donors, patrons, volunteers, whoever) are children, who can't handle bad news
(b) that our supporters are gullible, that they can be fooled, that they won't find us out if we give them good reports when the news is actually bad
(c) and that if they do find us out, they won't be annoyed, they won't be angry at us for misleading them.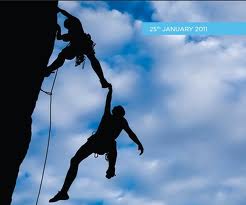 I think it's crazy to believe these things. Especially in the current climate elsewhere in our culture, where everyone demands transparency!
And to believe these things is an insult to the good people who support us. Who, let's remember, tend to be educated, mature, and financially comfortable. They know how to live their lives. They aren't dumb.
So let's trust our supporters. Let's try some constructive honesty. If there's trouble, let's tell people that, and also — very important! — let's tell them how we plan to fix the trouble.
And then they'll rush to support us. As in fact has happened, as I'll explain in another post.