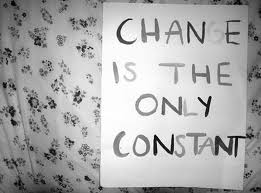 Classical music is changing quite a bit. And in fact I've made a list of many innovations — some not well known at all — for my Juilliard course on the future of classical music.
But here's a thought about the changes. They happen, I've been thinking, for two reasons. The obvious reason is that classical music is in crisis, and people worry about its future. And especially about whether, in the future, there will be any audience. So changes get made, in an attempt to make classical music more accessible, more interesting to people in our quickly changing culture.
The other reason for change, though, is much more vital, and — in my view — much more positive. Our culture is changing (or, rather, has been changing for many years), and so people involved in classical music also change. They see things differently. And so they want to do classical music differently.
One example is a student from Britain I had lunch with on Wednesday, someone I met when I took part in a debate on the future of classical music at Cambridge University.
This is someone studying composition at Cambridge — classical composition, of course. And he's embarked on a major project, creating club nights in which new classical music fuses with dance music and indie pop. (I'm going to guess the terms for those things are different in the UK.) One goal is to have composers writing music for these nights.
And not as some outreach attempt, a way of bringing classical music to the heathen. (Draw them in with pop, then give them classical.) But as something the composers would love to do — because they like clubbing, and want to write music that naturally fits into their larger world.
Sounds good to me. Classical music — in this way and others — is changing, not because it feels threatened, but because the rest of the world has changed. These changes, it seems to me, will go deeper, and feel more authentic, than changes made only to avoid disaster.