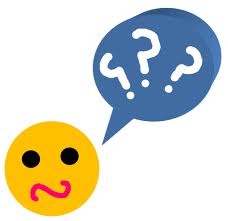 Following up on my last post, about Colorado Symphony's business plan…
Yes, it's bold about the problem they're having. They're not taking in enough money. And that's because interest in classical music has fallen off, so that now the number of people who care about them is too small to give them the support they need.
But now comes the part I'm surprised about. One big part of their plan to make themselves more viable is to get more connected to their community. And they want to do that by giving more diverse performances, which means performances in more places, and by more diverse ensembles. Smaller ensembles, let's note, than their full orchestra.
Here's some of their language:
The key changes include…use of small ensemble performances as well as full orchestra performances.
The varied skills and capabilities of the orchestra will be utilized to create small ensembles for performances in community venues, schools and churches throughout the region through a regular schedule of performances.
Establish the Colorado Symphony Chamber Orchestra for concert performances in BCH, in community venues in metro Denver and in communities throughout Colorado. As noted above, at least four chamber concerts are planned in 2012-13, a full chamber season planned in 2013-14 and beyond. 4. Create and promote a range of performing ensemble groups for community venues, business venues and community centers. Roster of small groups in place by March 1, 2012.
Assess the viability of a range of programs aimed at medical projects ranging from performances to programs to augment and enhance medical therapies. Potential options include nursing homes, specialized hospital facilities, children's hospitals, etc. While these efforts would initially likely be no cost community engagement actions, it is hoped that by demonstrating their value, direct funding or grant funding be secured for them. Establish Review Committee by January 10, 2012 and implement initial actions by March 2012.
So, first, the target dates. Some of them have come. But (as you can see from their press releases since the plan was published) the Symphony has made no announcement about what action has been taken. To be fair, in their press release announcing their 2012-13 season, they do say they'll make announcements "throughout the coming months." But the target dates have already come.)
Second, all those small-ensemble concerts. Presumably they'll earn some ticket revenue. And the Symphony also hopes to get funding for small performances in nursing homes.
But how much funding? How much ticket revenue? At the end of the business plan, we find budgets for the current fiscal year — 2011 — and for fiscal years 2012, 2013, and 2014. Presumably the small-ensemble ticket sales and funding are included. But no details are given.
Ticket sales for fiscal year 2011 are (a preliminary figure) $5.3 million. Then they're projected to go down to $4.9 million in fiscal 2012, and up to $5.5 million in fiscal 2014. Why? What accounts for the decrease, then the increase? They don't explain the decrease, but when — in their projections — ticket sales go up, is that due to small-ensemble revenue? How much of the increase comes from that? And why do they think that making whatever money they project from small performances is plausible? The audiences for small concerts will, per concert, be smaller than for full-orchestra events. And ticket prices, surely, will be lower. So how will this add up to an increase in total revenue? I'm not saying it's impossible, but they don't say why they think it's likely.
They also project quite a large increase in "one night only" sales from $320,000 in fiscal 2011 to $788,000 in fiscal 2014. Their "one night only" concerts are special events, outside their subscription series, happening for one night only. Next season, for example, Lang Lang will be the one-night attraction.
Which of course is a good way to earn some extra revenue. But on what basis do they project so large an increase? They don't say.
Similarly summer sales. They don't give summer concerts now. But starting next year, income from summer concerts is projected — $1.1 million in fiscal 2012, and just a little less in the next two fiscal years.
What's the basis for these projections? And are they still valid, since the announcement of next season includes no summer concerts? (It even specifies that the season will last "a full nine months," which would seem to skip the summer.)
So are the projected budgets still valid? The business plan — and I admire this — is bold. But its details don't seem coherent. Whether that's a problem with the plan itself, or just in the way it's been presented, I won't try to say. But — right now, at least — things aren't adding up.