A marvelous comment, on one of my previous branding posts, from Gerald Klickstein. So many thanks for this: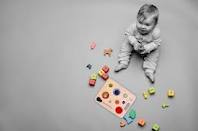 In my teaching of music entrepreneurship, I make a distinction between 'branding' and 'packaging.' I.e., in a nutshell, a brand is like a mission or promise – think of the Kronos Quartet – it derives from artists' true values (those 'inner' qualities you refer to). When packaging supports the mission, it resonates; when it doesn't, it confuses or, worse, comes across as shallow.
Beautifully put.
And likewise this, from Curtis Perry, who posted it as a comment to my Facebook link to my last branding post. It's about the power of design — visual design, for instance — in bringing out the depth of something:
Design is not a veneer; it is the meticulous execution of a pristine vision, all the way through.
A beautiful way to describe what happens when, as Gerald says, packaging supports the mission.