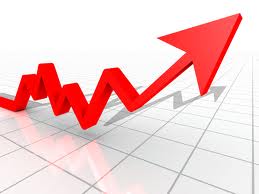 I'm all for growing our niche audiences incrementally, using the Grammy awards for whatever they can get us. But we shouldn't be satisfied with incremental growth. We're ready to explode. Let's go for it!
I'm surprised — but happy — about how much comment my Grammy post got, the post in which I said the classical Grammys didn't matter much.
And I got a lot of pushback. Yes, the Grammys matter. They're recognition for recordings that might not otherwise get it (or at least not so prominently). The Grammys help with promotion — if you're selling a record, or booking tours for a group whose record won, saying "Grammy winner" is a selling point.
All true. I thought I'd acknowledged all that in my post, but maybe I didn't do it strongly enough. And what I now feel I should have done is made much more clear why I was making my point in the first place.
And here's the reason. We — those of us who work professionally in classical music — don't think big enough. We accept realities we ought to try to change. We operate within limited parameters. This, we say, is the classical music audience. And this is the new music audience.
So when we have music to promote, that's where we go. To the people who've bought music like that before.
Which is natural. Who could blame us? That's how the world works. Most of us do what we've always done, what's worked in the past. No blame for that.
But now we're in a new era! The old classical music ways are changing. People are doing new things. And in the outside world, there's more interest in music of all kinds — more experimentation, more curiosity, more creativity — than I've ever seen.
And that extends to classical music. For instance, in the striking crossover between new classical music and indie rock, but also in a heightened openness to old classical music, as long as it's performed with spirit and presented with contemporary attitude.
So why, then, do we accept so many limits? Some things about the classical music world just don't make sense. We have — and this was what I was getting at in my post — an audience that doesn't participate very much in what, as professionals, we think classical music is about.
Forget the Grammys for a moment, and just imagine asking people at a Boston Symphony concert (or substitute any orchestra) what the best orchestral recording of the past year might be. They wouldn't know. And if you asked them to name what the best new orchestral piece of the year had been — or even to name three or four orchestral pieces new this year — of course they couldn't do it. What chance would they have to hear — or even hear about — these pieces? Any new work their local orchestra didn't play would almost surely be unknown to them.
Some people responding to my post think this also happens in pop music. Not a chance. Sure, there are obscure bands, some of which might get awards. But the big awards go to people who are much discussed, outside their genres, as well as by their genres' fans. And even for the more obscure stuff, there's an active community discussing, comparing, evaluating, accepting or rejecting it.
(To see just a little of how this works, go to the NPR music site. quite a wonderful spot on the web, and the best window I know into how the educated public thinks about music.)
So if in classical music, recordings get nominated for the Grammys that hardly anyone in the classical music audience knows about — that's an anomaly. And it's due, I think, to our small, niche audience, and also to some ossification that's occurred over time, as classical music began to turn in on itself, and not engage the outside world. A consequence of that, a very sad one, was that even people inside classical music didn't engage, in any full sense, with our art form.
Which is why I want us to think bigger! I want us to find an engaged new audience. I want us to think beyond the relatively few people we speak to so far, and expand our reach. For me, that means music students finding fans in the cities their music schools are in, and getting 50, 100, 200, 400 people at their graduation recitals, instead of the 20 or so I've routinely seen at Juilliard.
It means that new music records — the ones inhabiting a sonic landscape that they share with indie rock — should sell 10,000, 20,000, 50,000 copies (CDs, downloads, paid streams, whatever).
And for established classical music institutions, it means an influx of new, younger listeners — active, lively, curious, engaged, smart people.
When we have these things, our field will start to grow. And will start to have a normal audience, of the kind we find in popular culture, an audience that knows what's out there, discusses it, and actively chooses what it likes and doesn't like.
Then the classical Grammy awards will start to mean something not just to me, but to the classical music audience. Because they already knew the records nominated.
That's the goal I'd like to see us shoot for. So as I said at the start:
I'm all for growing our niche audiences incrementally, using the Grammy awards for whatever they can get us. But we shouldn't be satisfied with incremental growth. We're ready to explode. Let's go for it!
So that's