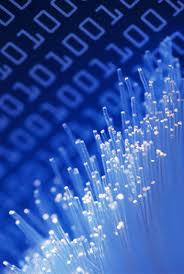 If you look back on my post about David Gockley and the San Francisco Opera — quoting David's very stark words about the company's financial problems — you'll see a lively debate in the comments, between Lisa Hirsch and myself.
The debate, essentially, is about whether the San Francisco Opera really is in as much trouble as David says. And that disagreement spreads toward other institutions. When the Philadelphia Orchestra announced it would declare bankruptcy, was it really in as much trouble as it said it was? Or, maybe more pointedly, did it have to be in that much trouble? Could better management have saved it?
And behind all of this — at least in my view — is a debate about the state of classical music itself. Is it (at least in its mainstream forms) declining, as I say it is? Have ticket sales been falling for many years, has funding become more and more difficult, is the audience aging, has classical music moved so far from the rest of our culture that support for it gets harder and harder to find?
That's my position, but others disagree. And while there are things to be said on both sides of the debate, I want to ask another question here. Why don't we know what state classical music is in? Why, after so many years, are we still debating this?
Seems to me that we've been talking about a classical music crisis for many years. How many? I was searching my memory, trying to think when the perception of crisis started to build. One thing I thought of was my Juilliard course on the future of classical music, which I was asked to teach because I'd lectured at Juilliard on the classical music crisis.
How long ago was that? Well — I realized with a shock — when I start teaching that course again tomorrow, this will mark my 16th year. Figure that I lectured at Juilliard the year before, and from that we can glean that talk of a classical music crisis has been going on for nearly two decades.
How is it, then, that we can't agree on how urgent the crisis might be, about what its true parameters are, about how badly the San Francisco Opera and the Philadelphia Orchestra might be in trouble, and about whether these troubles afflict the field as a whole, or just a few institutions with particular problems all their own?
Would we find disagreement like this in other areas? Look at the US auto industry. Everyone knew it was tanking. And that the car companies needed dramatic change if they were going to survive.
Or the airline industry. That's in serious trouble, too, and everyone in the business world knows why.
I'll grant that there are things, about which data can be found, that we still disagree about, sometimes violently. Healthcare, for instance. You find people saying that here in the US, we have the best healthcare system in the world. Others point out that — by objective measures of health (life expectancy, infant mortality, other things — we don't rank so high.
But the reasons for that disagreement seem plain. They're ideological. And the ideological disputes — about, for instance, the role that government should play — go very deep. And are strongly emotional.
Maybe something like that is in play in classical music. Maybe people care so much — on one side, wanting classical music to change, on the other not wanting it to — that they can't think straight.
But I can't quite believe that. Aren't we still focused enough to be rational?
So then why can't we decide what the numbers — the ones that would tell us whether classical music is sadly declining, or is still healthy — really are?
Whatever the reason, it's a sad sign of immaturity in our field that — looking at the field as a whole — we act as though we don't have the data, and can't decide what's really going on.
Strong voices, more of them each year, even highly-placed voices, have been saying that there's trouble. But still the debate rages on.
What do you think? Why are we still debating these things?