Here's a classical music leader pointing at dark clouds hovering over our field. I'm talking about an admission of serious trouble, in an extraordinary — extraordinarily honest and forceful — statement by David Gockley, General Manager of the San Francisco Opera, and (I'd think by more or less unanimous acclaim) one of the top arts managers in the US.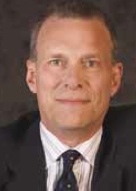 David says that his company is in serious trouble, because of factors that affect all arts organizations like it. He wrote this in the Opera's program book, in November 2010. A friend sent me quotes, and the company very kindly gave me the full text. The link takes you to a PDF of the published statement, which is well worth reading.
Here are some excerpts:
The economy has plunged the arts into a state of turmoil. Every week there is news of a company facing bankruptcy, laying off employees, cutting programming, or reorganizing. Some simply have no choice but to cease operations. Slashed endowments to cover deficits, behavioral changes in donors and ticket buyers, ever sky-rocketing healthcare, and workers compensation costs, among other factors, are taking a gut-wrenching toll on our industry.
*
This reality has pushed most companies towards a precipice, forcing incredibly hard decisions. San Francisco opera is, however, already there. Exacerbating the general economic pain facing all companies are a unique set of factors that this company has languished under for many years, if not decades.
Here are three of the factors he lists:
We have a donor model that keeps me up at night—we rely on 12 families for 50% of our contributed income, and the majority of these donors are over 70 years old!
We are close to maxing out our ticket sales potential—we have a fixed number of nights in the theater, and our top ticket price has already doubled over the last ten years.
Our cost obligations are so fixed from year to year that it's almost impossible to nimbly navigate challenges. It can take years to change the structure, culture and mindset of a behemoth like san Francisco opera, and by that time it can be too late.
He then goes on to say:
We have a major cash problem. During our last audit, our auditors started talking to us about a "going concern" possibility. "Going concern" is an accounting designation that a company may not have the resources to meet its obligations, and is typically an indication that insolvency is just around the corner.…
The "business as usual" model will cripple San Francisco opera in the next two years if there is not major change. And I mean major. I don't just mean trimming a rehearsal here or there or squeezing line-item budgets. i mean a major reconceptualization of the company, how we do business, and what our seasons look like. How many productions do we do? Is a summer season viable? What kind of productions can we afford to put on stage? Can we remain an international level company?
As I said, this is extraordinarily honest. I've known people in David's position who'd rather keep quiet about serious problems, so they won't scare away donors. I think it's better to be honest, so donors — when the problems finally are revealed — won't feel they've been misled. (Caveat: This is easy for me to say, since I've never had to raise funds. I understand that my idea might not be easy to put in practice.)
And I see that this is more conservative than statements I might make. There's almost nothing about classical music falling out of touch with current culture, and the need for large changes in programming and presentation, in order to find a contemporary audience. Though two things David says may point in that direction: the "behavioral changes in donors and ticket buyers" he talks about, and the age of his most important donors.
But the cost squeeze he talks about is a huge, huge problem, not just for him, but for all large performing arts institutions. There's a principle of economics David doesn't mention, the famous "cost disease" — an opera company can't increase its productivity the way a manufacturing company can, but still has to pay rising, competitive wages (and meet other rising costs). So it's always falling behind financially. (That's true of orchestras, too, of course.)
Still, what David says is powerful, and stark. I'll check in to find how the company has dealt with this crisis, but one thing we can be sure of — other classical music institutions, whether they talk this way or not, are in the same boat.
[I've revised the beginning of this. In my first version, I said that David's statement was a dark cloud over classical music. And that's really not right. It's greatly unfair to him, since the whole point of what he said was to start fixing the problems. What I meant is that he pointed to dark clouds, and I hope I've made that clearer now.]