"The reason I subscribed to Capital Public Radio is for classical music,"  says a subscriber to the public radio station in Sacramento, CA. Which, like many (most?) public radio outlets, has cut back on classical programming. And now, adding insult to injury, is moving its jazz broadcasts to a classical station it runs, displacing classical music even more.
"Many classical music lovers feel they have been left in the lurch during their prime listening time at home," says the news story I linked to. "I'm feeling disenfranchised," says the subscriber I've quoted.
This is an old story. ""The mission of public radio is to enrich and educate the community," says an outraged classical listener. Which is just what people said years ago when WNYC, the public station in New York, cut back on classical music.
And why do these stations cut back? Because people aren't listening. The Sacramento station offers these numbers, based on hour-by-hour surveys of what people listen to: 400,000 people listen to its news broadcasts each week, and 130,000 listen to classical music.
So the station — not unreasonably — decides to educate its community with news, because that's what the community wants. And how could public broadcasting survive, with an audience less than half the size of what it has now?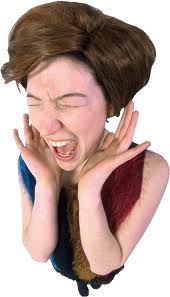 What gets me, in all  of this, is how illogical the outraged classical music fans can be. "Looking at rating numbers – this is just not right for public radio," says the listener who wants the station to educate the community with classical music. "I think they're shooting themselves in the foot because they're going to lose listeners like me. And once we're gone, we're not coming back."
Right. They're going to worry about losing 130,000 classical music listeners, while if they kept classical music, they might lose 400,000 news listeners. Not that there isn't some overlap, but still. Which group should the station want to hold on to? (And, of course, some of the classical listeners will in fact stay, because they like "All Things Considered.")
As I said, we went through this in New York, when classical fans howled — quite literally screamed, in public meetings — when WNYC cut back on classical music. They called for a boycott on contributions. Classical listeners wouldn't support the station anymore! Which must have made WNYC laugh, because it's well known in the public radio biz that classical listeners don't give money in proportion to their numbers. That is, 10,000 people who listen primarily for classical music give less money than any 10,000 listeners chosen at random.
If news listeners give more, on the average, than classical listeners, then the stations have yet another reason to favor news over classical music.
This may be a right decision, or a wrong one. The stations, conceivably, could downsize, so they could still broadcast classical music. Or, perhaps, they could market themselves aggressively, and attract more classical listeners. Not a likely prospect, I have to say, given that classical listeners are, on the average, quite a bit older than public radio listeners in general. When WNYC, in New York, bought WQXR, a commercial classical station, it inherited listeners with a median age of 73.
But however we parse all this, I ask just one thing: That classical music fans use a little logic when they dispute these changes. If a public radio station cuts classical music, acknowledge the reasons, and don't threaten revenge you can't deliver.
For more on this:
A New York Times Magazine piece about why public radio cuts back on classical music.
A piece I wrote for the Wall Street Journal, about the howls of rage — and empty threats — when WNYC made its cutbacks.
An op-ed piece from the New York Times, in which two very smart classical music leaders — who should have known better — fall right into the trap, and urge the reinstatement of classical music, without even once mentioning the reasons why it was cut.
(I've assigned all three of these in my Juilliard course on the future of classical music. The link takes you to last year's curriculum. I'll post this year's — since the course starts on Wednesday — very shortly. I've cut the public radio reading, so I can focus more on entrepreneurship.)