So many thanks to people who commented on my last post! I complained about boring photos of orchestras in that post, and several people offered links to better ones.
What I'm going to do now is pass on those links, along with some photos, and ask what people think. Are these photos improvements? How, why? Or how could they be better? I'll save any thoughts I might have for later. Right now, I want your opinion!
I'll do this in two or three posts. Here's a start:
Robbie Ellis mentioned an orchestra he's been involved with, as composer and broadcaster — the New Zealand Symphony: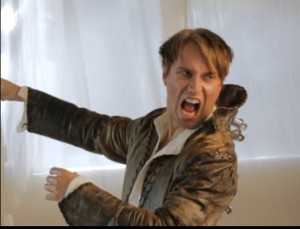 For its last two seasons [Robbie wrote], the New Zealand Symphony Orchestra has let a design agency go nuts and made their programmes into beautiful art works. The agency comes up with high thematic concepts, photographs the orchestra players in studio (costumes, make-up, props, the works), then puts in hundreds and hundreds of hours in Photoshop.
Here's some of the art from the latest season launch, along with a 5-minute behind-the-scenes video:
http://thechurch.co.nz/work/nzso-2012/
I never thought that the Elgar Cello Concerto could be marketed interestingly, but they dressed ther principal cellist in a WWI lance corporal's uniform amid the wreckage of war. I found it compelling.
There's a lot more, I could add. Some cinematic sea battles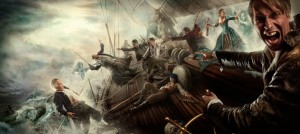 and this photo of a violinist: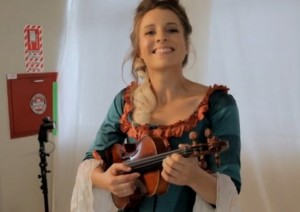 And Andy wrote:
I really like what my hometown orchestra (Louisville Orchestra) did for photos. They took these quirky pics of their musicians at all these local landmarks and cultural centers unique to Louisville. To me they conveyed a fun sense of community (opposite of stodgy stage shots). And the photos are high-end – I'm guessing an ad agency or pro photographer took them.
Here's one: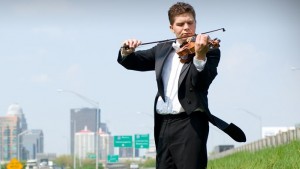 More here. The photos are at the bottom of the home page. You'll see a different one each time you go there.
Comments?