At the end of my last post, I asked why we're not finding ways to reach the audience of people just like us, who don't happen to listen to classical music. And why, instead, we put so much effort into education and outreach (often to people not like us).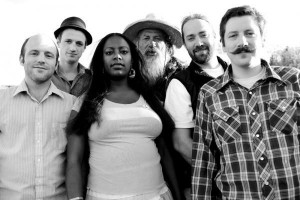 My answer was that we don't believe we can do it. Or at least we're acting that way. We're acting as if we don't think there's an audience we could reach in direct and passionate ways. Which, in my view, condemns classical music to death, for reasons you can read in that previous post.
But let me press further. Why wouldn't we believe a new audience is out there, eager for us to talk to it simply, directly, and personally?
Because we believe too much in classical music education. Or, more specifically, we believe that classical music is complex, and that therefore no one can properly understand it, without being specially educated. And even that no one even will like it, even in the simplest way, until they've been taught how to do that.
Which seems tragic to me. Do we have that little faith in our music? Or in the people we share our world with? This belief — that, without special education, we can't spread a love of classical music — seems both insecure and arrogant. One one hand, we're apologizing for classical music. "Oh, of course you don't listen to it. It's so complicated!" But flip the coin over, and we're just about saying, "Hah! Of course you don't listen to classical music. It's way beyond you. But we know all about it, and we're going to teach you."
Which is just one step away from saying, "We're better than you." Especially when it's combined with ludicrous beliefs about the culture the people we're trying to reach already have (especially their musical culture) — that it's shallow, empty, inhuman, and factory-produced, leaving no room for thought or reflection.
But then that's a big question. I fear I've been hauling off in replies to comments here, about misconceptions of pop music. I should do a full post about that. So let me just say that the imbalance here is quite striking. "We know something you don't," we say to the people we hope will be in our audience, "and what you know [talking now of their musical culture] is worthless." Seems like a guaranteed road to failure.
Or else we patronize them — and patronize classical music, too — with facile comparisons between classical music and pop ("Rachmaninoff was the Barry Manilow of his time"), designed to show that classical music really isn't all that complex. But that's stupid. Classical music, since it's great art, of course is complex, and our wished-for audience, since it's literate in current pop culture, of course is easy with complex ambiguities. So bring on classical music's depth!
Our problem in part comes because we think that classical music's depth, in the end, lies in structural detail. So if you can't follow sonata form, you haven't understood classical music. Which again gives us something to hold over our fellow human beings, and puts up still more barriers between them and us. "We won't let you into the concert hall until you've passed the sonata form quiz." We don't say that explicitly. We might not even think it. But it's the impression we're going to create.
And in the end what we do here is sell short our brothers and sisters, by blocking the path for them to develop their own take on our art. It's not that there aren't things they'd be happy to know, once they were interested. It's not like anyone spontaneously can pick up everything there is to know.
But that people can love — and love deeply — an art they don't know in detail is something we shouldn't sell short. How much does the current classical audience know? I wouldn't overestimate the depth of their knowledge. I've met some audience members — long-time subscribers — in focus groups, who couldn't identify, by sound, the instruments of the orchestra. But that didn't mean they don't love the music.
And the path, I'd think, to the largest possible well-informed audience would be to have the largest possible audience. I learned that late in the '80s, when I defected from classical music to pop, becoming a pop music critic. One of the first things I learned about the pop music world was that, in a huge market, even the fringes are huge. So edgy, dissonant, complex pop music — music that isn't likely to get on the pop charts, because in fact it's not popular — still might have a larger audience than classical music does, simply because the overall market it's part of is so tremendously huge.
At the very bottom of all this, I fear, is a sense of cultural superiority. Classical music is great art, we think. No dispute about that. (Well, to be precise, some of it is great art. Some, in its time, was designed simply as entertainment. But that's another discussion.)
But is classical music crucially great? Will our civilization collapse without it? Should everyone be required — in school — to learn it?
That's the sort of missionary zeal that, I think, underlies a great deal of classical music outreach. And when we approach minority communities, I fear the word "missionary" might not be too strong, with specific historical reference to white missionaries going to places like Africa, to convert the "natives."
Yes, those are strong words. And in our own African-American communities, there is (or at least was) a strong classical music tradition. (See, for instance, my friend Elaine Mack's powerful book, Black Classical Musicians in Philadelphia: Oral Histories Covering Four Generations).
But American communities — white communities, too — have music of their own. I've blogged earlier about an effort by Carnegie Hall and the Berlin Philharmonic, which took them to Harlem, to teach young African-American kids to dance to Le sacre du printemps. Some observers from the classical music world were so moved when this happened that they cried.
And perhaps the event was quite wonderful. But was there, reflected anywhere in it, an understanding that these black kids have a musical culture of their own, as do kids from all kinds of New York communities? Carnegie Hall brings Stravinsky to the black community, but would its staff bring people from the black community to Carnegie Hall, to teach hiphop record production? Would Carnegie Hall's staff go salsa dancing?
Somehow — despite the innocent good intentions involved — the cultural reach goes only one way. That's a disaster for us, I think. Our world is multicultural. White people are no longer (or shortly won't be) a majority. Can we really keep pushing — exclusively — an art form whose participants, audience, and tradition is almost entirely white? (And, when we look at the audience, old and well-off, as well?) Shouldn't we be multicultural, too?
People in classical music rave about El Sistema, because it's teaching classical music to children in communities all over Venezuela. But we don't celebrate hiphop, an artform developed in our own troubled communities, by young people themselves. Which I'd think was a higher achievement — creating something entirely new, on your own — than learning an established art, especially when what you created went on to sweep across the whole world.
And if your answer is that classical music is universal art, the property and heritage of all humankind, well, of course that's true. And everyone should have access to it. But is it the only universal (or crucially important) musical art? Can it really be — in an age when finally we're shedding the heritage of white colonialism — that the only universal musical art is white people's art? Shame on us, if we think that.
I know that I'm writing strong words, here. And maybe I've strayed far from my starting point. In my own missionary zeal, am I unfairly condemning those who — with only the best of intentions — passionately support classical music education and outreach?
I don't mean to do that. But I do think some very large issues are implied in our innocent passion for bringing classical music to a wider world, by outreach and education. We're saying that our music has an importance that other music might not have. And that might, to use milder language than I've just used, be culturally insensitive, even to well-off white people, whose musical culture these days isn't classical.
Whereas if we just went out and sold what we've got — sold it, as I've said in another post, on the highest possible terms, as an expression of what's in our deepest, most passionate core…well, then other people could take it or leave it, just as all of us take or leave the cultural choices we have.
But I think lots of people would take it. And by not approaching them this way, we're selling them short. Not to mention ourselves.