I'm happy — thrilled — to say that Anne and I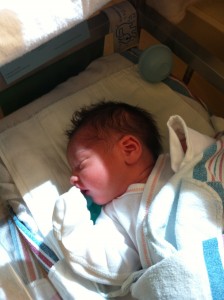 are adopting a little baby boy, born Saturday in San Antonio. Rafael Aron Sandow, six pounds at birth, 20 inches long.
He's utterly adorable. And loved.
You'll understand that I haven't posted to the blog since this happened. But I'll wean myself back to work, bit by bit, after we take Rafa home.
There's so much more to say, but I'll leave it at this: We couldn't be happier.