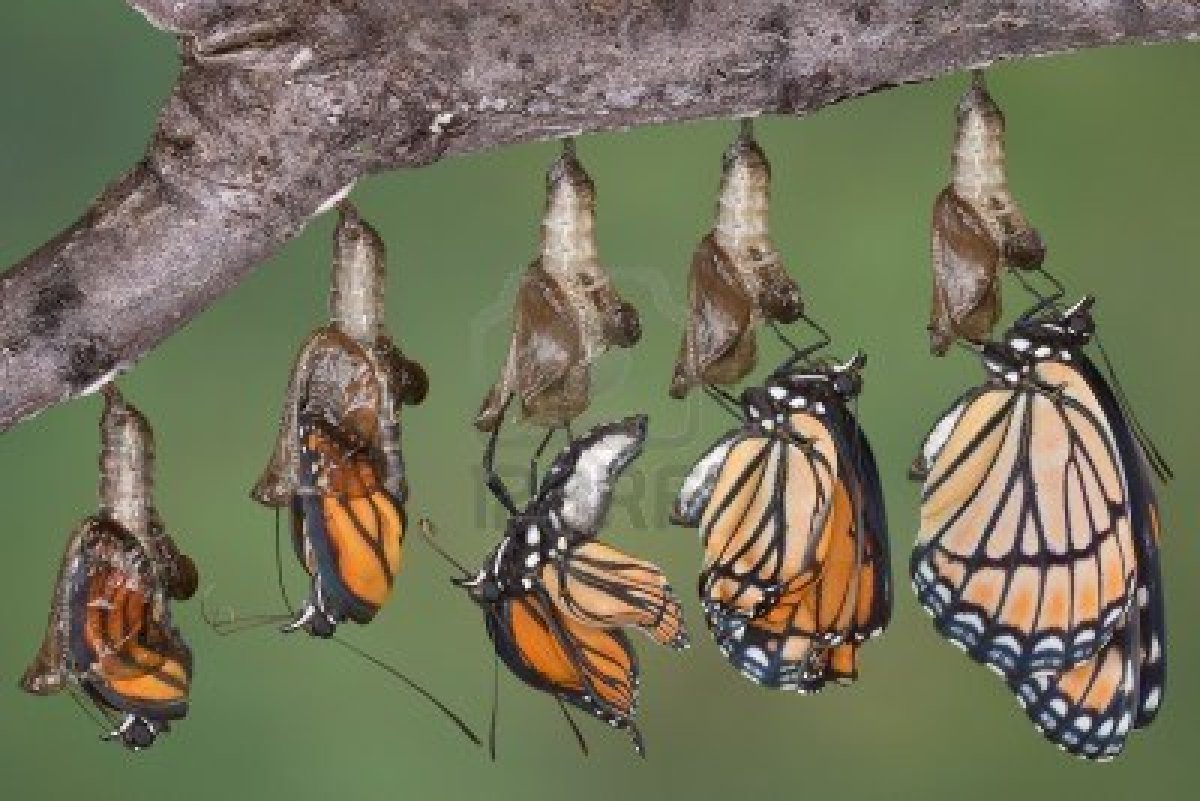 Approaching Elaine Scarry's On Beauty and Being Just:
Elaine Scarry is a major contributor to the discussion on beauty. In the sixth week, the always brilliant Polly Carl gave a lecture on Scarry's monograph (based on a series of lectures), "On Beauty and Being Just." Scarry is a professor of aesthetics and literature and her book is an attempt to rescue beauty from its banished state in the humanities (by which Scarry means the conversation about beauty, not beautiful objects themselves).
It's difficult to summarize Elaine Scarry's potent monograph in a few paragraphs, much less Polly Carl's reflections on Scarry. I've cherry-picked a few ideas from Polly's lecture on the first half of Scarry's monograph, On Beauty and Being Wrong, which examines how beauty evokes in us a longing or conviction to locate what is true.
I. Beauty is sacred, unprecedented, life-saving, and incites deliberation
Akin to (but more rigorous than) the characteristics of beauty proposed by Howard Gardner (which are essentially aimed at helping us recognize the beautiful experience), Elaine Scarry proposes four features of beauty:
Beauty is sacred. An encounter with the beautiful is almost like a religious experience; it seems to have been inspired by the gods.
Beauty is unprecedented. An encounter with the beautiful initially causes you to reel backwards in your mind and search "Have I seen this before?" (You have not; or if you have, only rarely.)
Beauty is lifesaving. "Beauty quickens. It adrenalizes. It makes the heart beat faster. It makes life more vivid, animated, living, worth living."
Beauty incites deliberation. Beauty fills you with something beside yourself and you are then inspired to go forward and locate what is true. It's a starting point. It inspires imagination. It makes us want to live better. We are constrained by the material world; but we can imagine anything. Beauty does that. 
II. Beauty compels replication
Correspondent with Howard Gardner's notion that beautiful experiences invite revisiting, Scarry asserts that beauty compels replication (what she calls unceasing begetting). This doesn't necessarily mean that if you see a beautiful flower you will photograph or draw it (though it might). This replication takes many forms. For example: We linger. We stare. We replay an image or scene in our mind. We play the same song over and over again. We insist to others, "You must see this!" We send postcards, "Wish you were here."
III. We can be wrong about beauty
One of the recurring discussions in the course is around the notion that beauty is subjective (Gardner argues to the point of being idiosyncratic, even). Something is beautiful to you but not to me, for instance, and this difference is a factor of many things (including cultural background, context, education, and aesthetic sensibility). Related to this, Scarry finds that what we find beautiful (or not) today, may change; and she problematizes these changes as "errors." Scarry recognizes two types of error with regard to beauty:
The first is over-crediting, when something we once deemed beautiful suddenly seems the opposite.
The second is failed generosity, when something we overlooked or dismissed we now see as beautiful.
For Scarry, an example of the second kind of error is palm trees, which she did not find beautiful, until she did. This prompts Scarry to wonder about all the beauty she has missed.
IV. Beauty is the basic impulse underlying education
One of the most compelling ideas of Scarry that Polly touched on (from my perspective) is the assertion that beauty is the basic impulse underlying education. Scarry's argument is built on one by Simone Weil who (in Waiting for God) explains the "love of beauty" as "the love of all the truly precious things that bad fortune can destroy."[2] Scarry notes that the first of these "truly precious things" numbered by Weil is education—what Weil calls "the pure and authentic achievements of art and sciences." Scarry elaborates on Weil, writing:
This willingness continually to revise one's own location in order to place oneself in the path of beauty is the basic impulse underlying education. One submits oneself to other minds (teachers) in order to increase the chance that one will be looking in the right direction when a comet makes its sweep through a certain patch of sky.
This hopeful passage is resonant with Rebecca Solnit's notion of getting lost (placing oneself on the path of the unforseen) in order to be taken beyond what is already known. (See last week's post for more on Solnit and the merits of getting lost).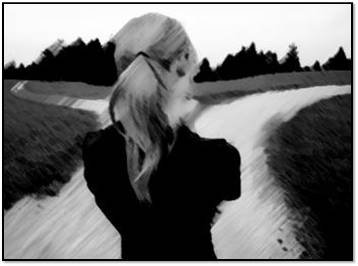 What beauty is doing to us, thus far:
After introducing this last idea of Scarry, Polly asked the students how they think they have changed or what they have learned from the course, thus far.  Here were some of the responses. In the parentheses are my attempts to categorize these benefits in terms of qualities of leadership.
I do things I wouldn't do. [daring, courage, unconstrained by pragmatism]
I look at things harder. [critical observation, looking beyond the surface, better seeing]
I see other people's points of view. I think, "There might be more going on here so I won't jump to a conclusion." [empathy, balancing conflicting elements, able to see things from multiple viewpoints simultaneously]
I am re-evaluating relationships in my life. [emotional intelligence]
I am asking whether I've had the emphasis on the wrong things. [contemplating values and purpose in relationship to action]
I am thinking about homework differently—how to make it creative, not anxiety-provoking. How not to approach homework with dread. [approaching work with creativity, imagination, hope]
I'm trying to focus on the process, not the product. [quality and excellence in the way of working, not just the end result]
I am slowing down. [paying attention, being present]
When Polly was here and giving her two lectures it was midway through the term. I had been feeling a bit anxious about making the turn from talking about beauty in art and nature to exploring how cultivating an aesthetic sensibility (encountering beauty) leads to better leadership (the promise of all those academic papers I found when I was developing my course).  I provided an overview of all those papers in the essay I posted several weeks ago—Why Beauty in a Business School. You would be forgiven if you peered into that bag of bones and quickly slammed the door shut.
After Polly's lecture–and getting this bit of feedback on the class from the students–I began to feel less anxious about this process. I perceived that, without forcing things to a particular end, but simply by committing to the experience of the class itself, the students were beginning to transform. An email from my generous and insightful pen pal/mentor, the artist Carter Gillies helped me to recognize this. He wrote to me after reading last week's post (the one inspired by Polly's lecture on Rebecca Solnit's book, A Field Guide to Getting Lost).
The conclusion you draw at the end of the post is perhaps the single most important objective you could achieve: It's not simply about perception, as if what students were learning were akin to picking up microscopes and telescopes to peer at the world differently. And they are not simply flexing some long unused muscle, changing their abilities by degree, lifting heavier mental objects, more nuanced aesthetic experience. Rather, the project they are most working on is their own transformation. They are working on the project of themselves in the same way that every artist isn't simply learning techniques and processes but a way of fitting in the world that had been impossible for the person they once were.

If the key is being more open minded, then its not simply a difference in allowing more things as possible, an incremental adjustment, but changing from a lock with a specific keyhole to a wide open vista. It's not a change in degree as much as in kind, the chrysalis giving way to the butterfly. Which, of course was part of the point I was making in that post [Maximum Beauty] I referred you to in a previous email suggesting that what we like and don't like are not always divided by the increments of our better understanding them as much as the qualitative incommensurability between them. To be open minded enough to capture those inconsistent thoughts was what the F. Scott Fitzgerald quote had to do with: "An artist is someone who can hold two completely opposing viewpoints and still function". It seems your students are on this path …
I couldn't say it any better.
I find I am also beginning to feel some of these same benefits as a result of having set aside my dissertation for a bit to focus on the beauty course. I'm slowing down. I am more present. I am living more intuitively. I've thrown away the manic to-do lists I've lived by since at least college, maybe earlier. And I feel like my relationship to work is beginning to shift. I'm developing the capacity to relinquish control. I am learning how to approach this course and my dissertation with more curiosity and creativity, less force and determination to achieve particular ends or goals. More than anything, I'm beginning to figure out a way of fitting in the world (which I haven't really felt since moving overseas five years ago).
So, this is what beauty is doing to us, thus far …
PS – I highly recommend Carter Gillies' blog, including the post mentioned above, Maximum Beauty.
PPS – Polly also lectured on the second half of Scarry's monograph–On Beauty and Being Fair–which addresses the relationship between beauty and justice. I will discuss this particular aspect of beauty in a future post. One can handle only so much Scarry in a single post. 🙂
[1] Murdoch, I. (1991). The sovereignty of good. London: Routledge. As cited in Winston 2006, p. 285.
[2] Simone Weil, "Love of the order of the world" in Waiting for God, trans. Emma Craufurd., p.  180