Originally posted Jan. 17, 2018.
By now roughly 23 million people have seen the rebranded Trump International Hotel in Washington, D.C.
Or if they haven't, at least that many have googled it. If you're the one person who hasn't seen it, here it is.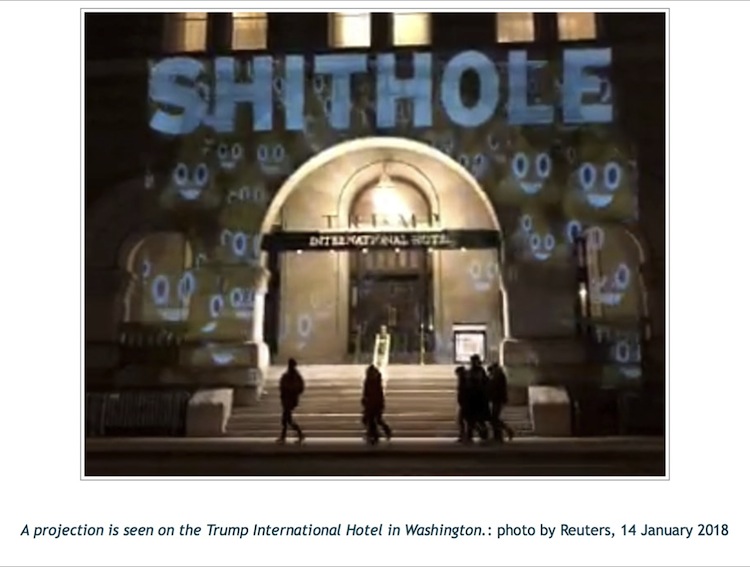 And here, not incidentally, is Trump's Shithouse in Washington D.C., also known as The White House.