Ben sur Ben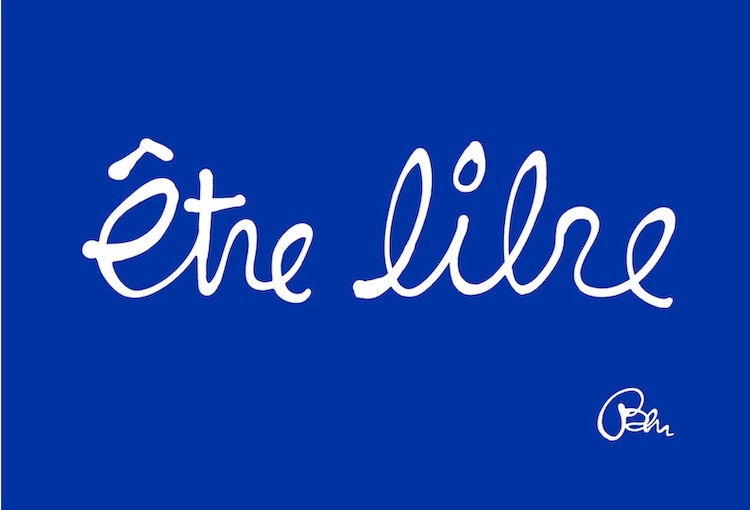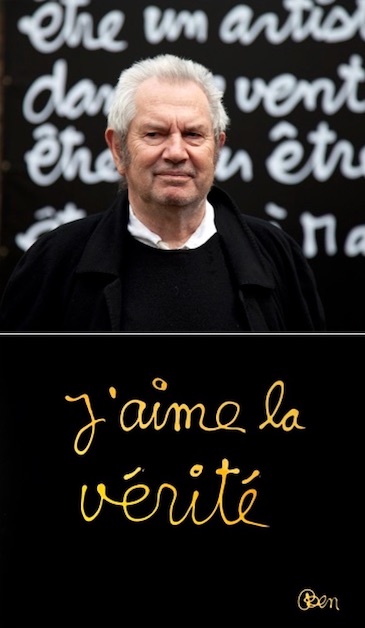 For more than 50 years Ben Vautier has worked "outside the walls," embracing daily life in its multitude of contradictions.
Next week, in "Being Free," an exhibition opening July 11 and running through October 11 in Chamarande, France (a southern suburb of Paris), he brings together more than 400 works which document his prodigious output.
Ben was a key European participant in the Fluxus movement of the 1960s. His "Actions de rue," beginning in 1959, were performative gestures that might be as basic as waiting at a bus stop; as funny as swimming across the port of Nice in his hat and clothes; or as provocative as blocking traffic by eating pasta at a table in the middle of the street.
Besides the historical part of the exhibition, the show is to include current installations and new works with characteristic themes: small ideas, portraits, mirrors, photography, introspective notions, and playful amusements.