A painter I know had this to say about Brion Gysin's work as an artist.
Pleasantly surprised by his watercolour. First thought was an early Yves Tanguy, whom I admire very much. But the calligraphies —those 3-by-2-meter jobs— are outwitted any time by one little Michaux. That doesn't invalidate the man's effort, but I see too much repetitive strain there. Gysin's calligraphies are paintings and, as such, can and should be viewed within a comparative context. There is of course André Masson to begin with—right up to Lee Krasner.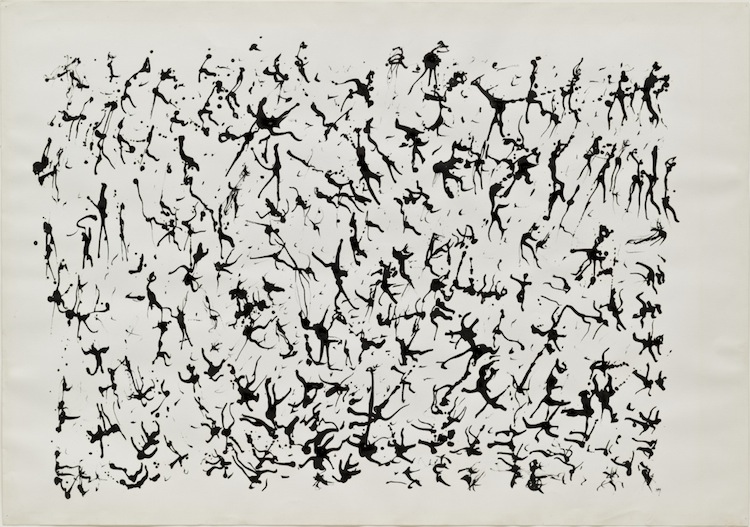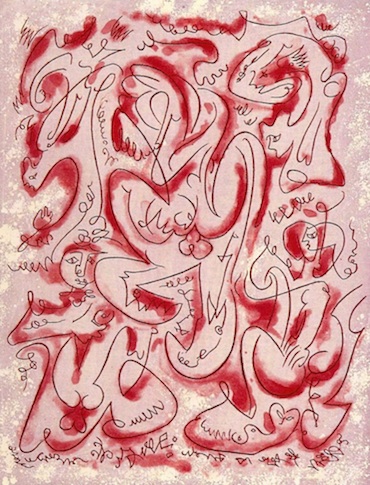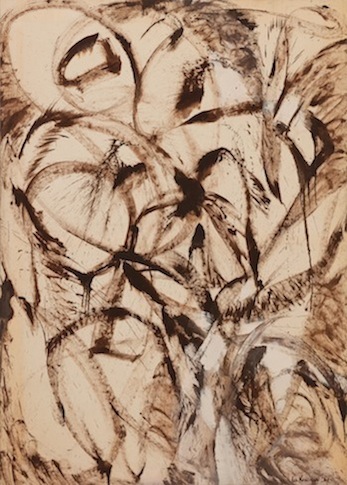 What is interesting though is the hiatus between Gysin's Sahara Dante watercolour, which is an excellent piece of work, and the large calligraphies series. It would be interesting to have a look at the work in between—if there is such—it would give us an idea of the continuity in Gysin's work as a painter.
Personally, I love Gysin's calligraphies. I don't see "repetitive strain" in them. Repetitive, yes. But I like the repetitions. By "strain" I suppose he means that they became a stylistic habit. Well, tant pis.  
For easy reference: